The recognition of Filipino culture does not only end in thought and deed, but also in words. Being one of the Asian countries whose second language is English, the Philippines has established itself as a business hub in the region where companies particularly operating in the service and finance industries are able to benefit from.
Furthermore, because majority of Filipinos can understand and communicate using the English language, we have become excellent candidates for work overseas across various fields and professions.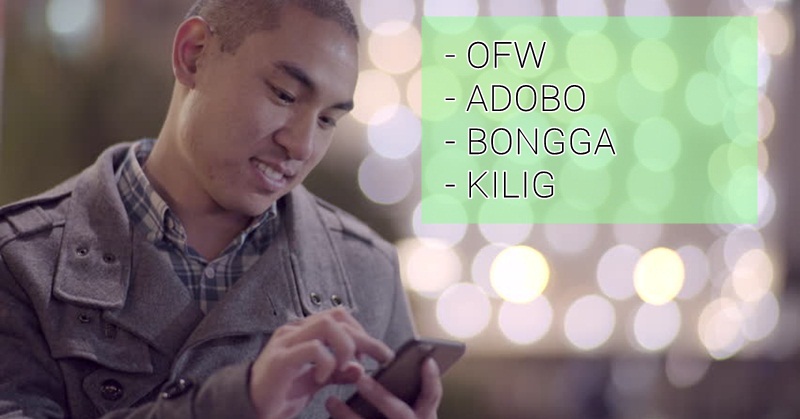 BONGGA! Check Out Latest Filipino Words Listed in Oxford Dictionary
Meanwhile, the Filipino language, not to make light of its contributions to the rest of the world, has once again been cited for words recognized by one of the world's largest and longest language research project in the world, the Oxford English Dictionary (OED), as cited in an update from online dictionary  lexico.com, which is powered by OED.
Just last June 14, 2019 the Philippine Embassy in London celebrated this inclusion, as well as the new additions to the OED.
As per Ambassador Antonio M. Lagdameo, "Filipinos have enriched the English vocabulary since the language was first introduced to the country on a wide scale at the turn of the 19th century. Since then, Filipinos have not only contributed new words but have also expanded the meanings of existing ones."
The recent additions include loan words like kilig (exhilaration or elation caused by an exciting or romantic experience), bongga (extravagant; flamboyant), and adobo (a spicy stew). Of note, there are also "Filipinized" words, which are English words that gained a new cultural definition, such as gimmick (a night out), bold (pornography), and high blood (angry, agitated).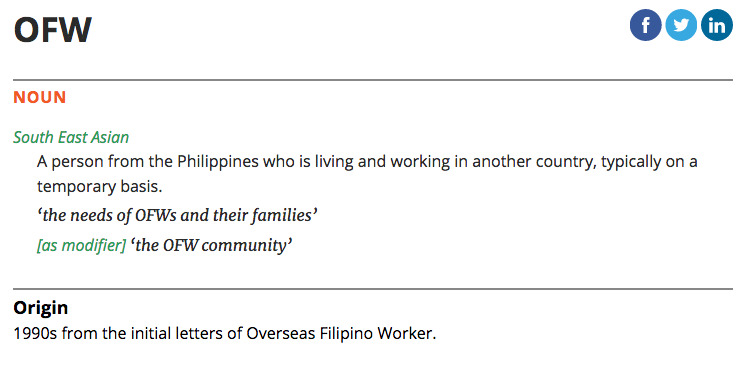 And then there are some words which are classified as English, but only used in Filipino context. Examples of these include kikay kit (a cosmetics case), trapo (traditional politician perceived as belonging to a conventional and corrupt ruling class), and OFW (Overseas Filipino Worker).
Meanwhile, Dr. Danica Salazar, OED's World English editor, affirmed their commitment to continuously diversify the English language: "The dictionary is committed to making space for words from the Philippines, as by doing so, we recognize how its Filipino speakers contribute to the richness and diversity of English."
Filipinos should celebrate this recognition, as our usage of the language through the years has helped shape the English that we use today. Nevertheless, let us also put it upon ourselves to preserve, enrich, and cultivate the use of our own language, Filipino, in institutions, public addresses, and our daily lives, whenever we can.
ALSO READ: [WATCH] Former Fish Vendor is Now Owner of a College in London