Whether it be for a trip planned in advance or even a quick out-of-the-country vacay, we Filipinos (and everyone in general) are crazy about promotions such as seat sales because… why not? You can save on thousands of bucks, which will surely come in handy for your trip, or even when you get back home.
For OFWs who have to process and settle a lot of fees for their employment abroad, this means a lot because if they spend less even before they leave the country, they don't have to take care of the huge loans they got just for the trip in the future.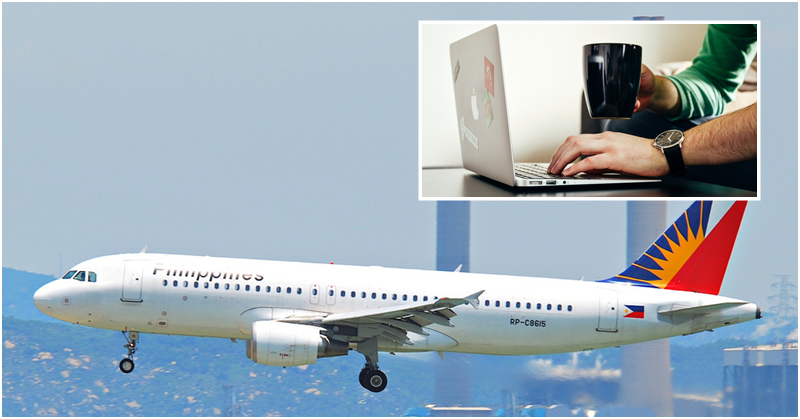 Philippine Airlines Calls Out Fake Ads Circulating Online
Philippine flag carrier Philippine Airlines (PAL) announced on Wednesday (February 6) that fake advertisements have been circulating online and warned the public against engaging them, as shared in a report by the Philippine News Agency.
According to PAL spokesperson Cielo Villaluna, "There are ads currently circulating online, saying that PAL is giving away two business class tickets to 800 people."
Villaluna confirmed that this has been the first scam involving the carrier for this year.
She explained that PAL had encountered fake advertisements in the past and have dealt with them accordingly.
Villaluna also posted a screenshot of the fake advertisement, which stated that free tickets will be given "in celebration of PAL's 15th anniversary" on her social media account.
As per PAL execs, they have already relayed the issue to authorities and are now conducting an investigation regarding the scam.
In the meantime, Villaluna urged the airline's passengers to be wary of such schemes, and to protect their data at all times by avoiding clicking or engaging posts from bogus websites.
To be sure, it's better to call PAL's customer service hotlines (+632) 855-8888 or contact them via their official website to verify promotions, when in doubt.
ALSO READ: Multi-million Investment Scammers Arrested & Released After Duping OFWs, Cops