Banking services is a necessity for every OFW. Through the services provided by financial institutions like banks, deposits, credit card transactions, and remittances and transmittal of payments have become easier.
Most migrant workers have families to send money to, and they need a credible institution to whom they can entrust their hard-earned money. While money transfer facilities such as Paypal, Google AdSense, and Payoneer are already available for them to use, each transaction involving money require security details which are usually in the form of deposit account number, credit card number, routing number and bank code.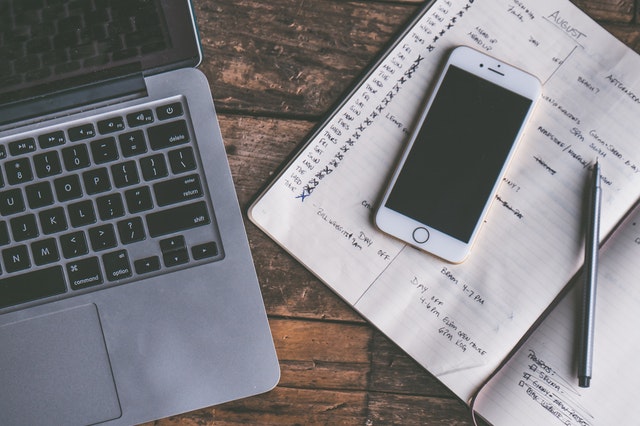 So what are these codes?
There is what we call the bank code. This is usually the account identification number of sorts. Otherwise, tagged as BRSTN or Bank Routing Symbol Transit Numbers for Major Banks in the Philippines, this 9-digit code that identifies the country, the city, and the name of the bank. It is commonly used as bank identifier code among banks in the Philippines to transfer funds.
The Philippines, like all other banks in the world, also uses the SWIFT code which stands for "Society for Worldwide Interbank Financial Telecommunication". These SWIFT codes are otherwise known as the Business Identifier Codes (BICs) which vary depending on the countries it will be used.
Complete Guide to Bank Transfers: List of Banks in the Philippines with the Bank Codes and Routing Numbers
To help out migrant workers or freelancers in the Philippines, here is a complete list of these codes for each bank in the country.
BANK NAME: Allied Banking Corp
ROUTING NUMBER (BANK CODE): 010320013
SWIFT CODE (BIC):
BANK NAME: Australia and New Zealand (ANZ) Banking Group Limited
ROUTING NUMBER (BANK CODE): 010700015
SWIFT CODE (BIC): ANZBPHMX
BANK NAME: Asia United Bank Corporation (AUB)
ROUTING NUMBER (BANK CODE): 011020011
SWIFT CODE (BIC): AUBKPHMM
BANK NAME: Banco De Oro (BDO) Unibank
ROUTING NUMBER (BANK CODE): 010530667
SWIFT CODE (BIC): BNORPHMM
BANK NAME: Bangko Sentral ng Pilipinas
ROUTING NUMBER (BANK CODE): 010030015
SWIFT CODE (BIC):
BANK NAME: Bangkok Bank
ROUTING NUMBER (BANK CODE): 010670019
SWIFT CODE (BIC):
BANK NAME: Bank of America
ROUTING NUMBER (BANK CODE): 010120019
SWIFT CODE (BIC):
BANK NAME: Bank of China
ROUTING NUMBER (BANK CODE): 011140014
SWIFT CODE (BIC):
BANK NAME: Bank of the Philippine Islands (BPI)
ROUTING NUMBER (BANK CODE): 010040018
SWIFT CODE (BIC): BOPIPHMM
BANK NAME: Bank of Tokyo
ROUTING NUMBER (BANK CODE): 010460012
SWIFT CODE (BIC):
BANK NAME: Bank of Commerce
ROUTING NUMBER (BANK CODE): 010440016
SWIFT CODE (BIC): PABIPHMM
BANK NAME: China Banking Corp (Chinabank)
ROUTING NUMBER (BANK CODE): 010100013
SWIFT CODE (BIC): CHBKPHMM
BANK NAME: China Trust Commercial Bank (CTCB)
ROUTING NUMBER (BANK CODE): 010690015
SWIFT CODE (BIC): CTCBPHMM (Manila)
BANK NAME: Citibank Philippines
ROUTING NUMBER (BANK CODE): 010070017
SWIFT CODE (BIC): CITIPHMXCBU (Cebu Branch); CITIPHMXV (Manila Head Office); CITIPH2X (Citibank Savings Inc.)
BANK NAME: Development Bank of the Philippines (DBP)
ROUTING NUMBER (BANK CODE): 010590018
SWIFT CODE (BIC): DBPHPHMM
BANK NAME: Deutsche Bank
ROUTING NUMBER (BANK CODE): 010650013
SWIFT CODE (BIC):
BANK NAME: East West Bank
ROUTING NUMBER (BANK CODE): 010620014
SWIFT CODE (BIC): EWBCPHMM
BANK NAME: Export & Industry Bank
ROUTING NUMBER (BANK CODE): 010860010
SWIFT CODE (BIC):
BANK NAME: Fuji Bank
ROUTING NUMBER (BANK CODE): 010640010
SWIFT CODE (BIC):
BANK NAME: Hongkong and Shanghai Bank (HSBC)
ROUTING NUMBER (BANK CODE): 010060014
SWIFT CODE (BIC): HSBCPHMMCEB (Cebu Branch); HSBCPHMM (Manila Head Office); HBPHPHMM (HSBC Saving Bank Philippines Inc.)
BANK NAME: International Commercial Bank of China
ROUTING NUMBER (BANK CODE): 010560019
SWIFT CODE (BIC):
BANK NAME: International Exchange Bank
ROUTING NUMBER (BANK CODE): 010680012
SWIFT CODE (BIC):
BANK NAME: JP Morgan Chase Bank
ROUTING NUMBER (BANK CODE): 010720011
SWIFT CODE (BIC):
BANK NAME: Korea Exchange Bank
ROUTING NUMBER (BANK CODE): 010710018
SWIFT CODE (BIC):
BANK NAME: International Nederland Bank
ROUTING NUMBER (BANK CODE): 010660016
SWIFT CODE (BIC):
BANK NAME: Land Bank of the Philippines (Landbank)
ROUTING NUMBER (BANK CODE): 010350025
SWIFT CODE (BIC): TLBPPHMM
BANK NAME: Maybank Philippines Inc.
ROUTING NUMBER (BANK CODE): 010220016
SWIFT CODE (BIC): MBBEPHMM
BANK NAME: Metropolitan Bank & Trust Co. (Metrobank)
ROUTING NUMBER (BANK CODE): 010269996
SWIFT CODE (BIC): MBTCPHMM
BANK NAME: Philippine Bank of Communication (PBCOM)
ROUTING NUMBER (BANK CODE): 010110016
SWIFT CODE (BIC): CPHIPHMM
BANK NAME: Philippine Business Bank (PBB)
ROUTING NUMBER (BANK CODE):
SWIFT CODE (BIC): PPBUPHMM
BANK NAME: Philippine National Bank (PNB)
ROUTING NUMBER (BANK CODE): 010080010
SWIFT CODE (BIC): PNBMPHMM
BANK NAME: Philippine Savings Bank (PSBank)
ROUTING NUMBER (BANK CODE): 010269996
SWIFT CODE (BIC): PHSBPHMM
BANK NAME: Philippine Trust Company (Philtrust)
ROUTING NUMBER (BANK CODE): 010090039
SWIFT CODE (BIC): PHTBPHMM
BANK NAME: Prudential Bank
ROUTING NUMBER (BANK CODE): 010150018
SWIFT CODE (BIC):
BANK NAME: Philippine Veterans Bank (Veterans Bank)
ROUTING NUMBER (BANK CODE): 010330016
SWIFT CODE (BIC): PHVBPHMM
BANK NAME: Rizal Commercial Banking Corp (RCBC)
ROUTING NUMBER (BANK CODE): 010280014
SWIFT CODE (BIC): RCBCPHMM
BANK NAME: Robinsons Bank Corporation
ROUTING NUMBER (BANK CODE):
SWIFT CODE (BIC): ROBPPHMQ
BANK NAME: Security Bank
ROUTING NUMBER (BANK CODE): 010140015
SWIFT CODE (BIC): SETCPHMM
BANK NAME: Standard Chartered Bank
ROUTING NUMBER (BANK CODE): 010050011
SWIFT CODE (BIC): SCBLPHMM
BANK NAME: Union Bank of the Philippines (UBP)
ROUTING NUMBER (BANK CODE): 010419995
SWIFT CODE (BIC): UBPHPHMM
BANK NAME: United Coconut Planters Bank (UCPB)
ROUTING NUMBER (BANK CODE): 010299995
SWIFT CODE (BIC): UCPBPHMM
BANK NAME: United Overseas Bank
ROUTING NUMBER (BANK CODE): 010270189
SWIFT CODE (BIC):