Are you an OFW looking to come home to the Philippines? Are you fully vaccinated as well? If so, you may want to look into how you can get a vaccine pass from the Philippine government. Getting a vaccine pass has a lot of perks, but it starts with having a one health pass account. For one, if you have this pass, then you won't have to be quarantined at an isolation facility, such as a hotel, once you arrive back in the country.
Once you are fully vaccinated, you will get a vaccination certificate. You will need this before coming home to the Philippines. Through an online portal, you can have this certificate, along with other documents, verified. If approved, you now have a vaccine pass you can show to the airport authorities, and you will enjoy all the advantages that come along with it.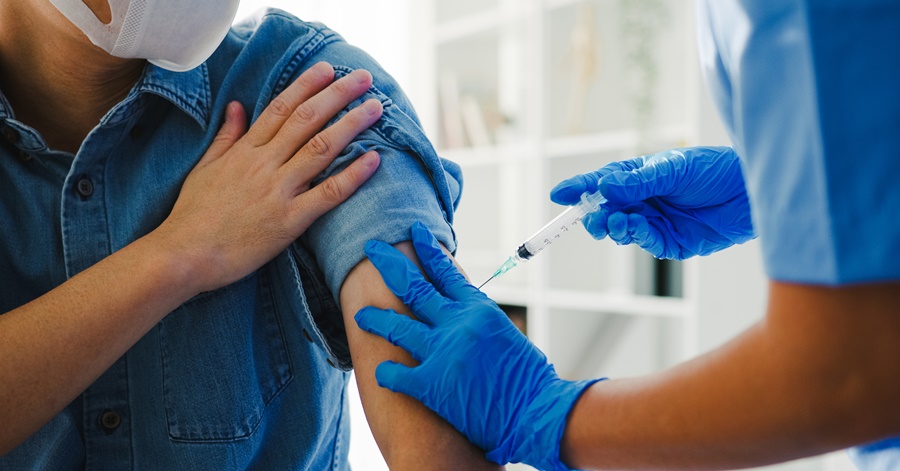 Disclaimer: The information posted here is based on the personal experiences shared by the OFW in the video below. Please let this post serve as a guide only. If you have specific questions, you may ask the OFW by commenting on their video on their accounts.
Getting a Vaccination Pass from POLO
As mentioned above, the information in this article comes from the YouTube video from "Payong Kaibigan". It talks about how to get a POLO vaccine pass, and this is really important for OFWs who are fully vaccinated. This is especially important for OFWs who come from countries that belong to the Green List issued by the POEA. If you want to watch the full video, check out the link below:
In this video, Payong Kaibigan simply reiterated the message from a live video from Mocha Uson, executive director V of the OWWA (Overseas Workers Welfare Administration). In this video, she talked about the POLO Vaccine Pass and how you can avail yourself. This vaccine pass initiative comes from the Department order 226 of DOLE.
The vlogger mentioned that most who are listening to the Livestream are probably caught unaware of this important topic. There are several other things mentioned by secretary Uson and so many listeners may have missed it, and that's why the vlogger decided that it's best to reiterate it and be a bit more detailed about the discussion.
In other words, secretary Uson mentioned the guidelines on how to get a POLO vaccine pass, and the vlogger specifically focused on that part of her Facebook live video and reposted it in the latter part of his own video.
Department Order 226-21 of DOLE
This Department order contains guidelines on the validation process by POLO (Philippine Overseas Labor Office) of vaccination cards or documents of fully vaccinated returning OFWs. You can see the link to the webpage here. DOLE News
A week before this document was released, the IATF (Inter-agency Task Force) made an announcement that the quarantine procedure for fully vaccinated returning OFWs will be shortened. However, this is not true for all OFWs. Rather, this privilege is only for OFWs that come from Green-listed countries identified by the IATF or the DOH.
Specifically, the Green list is determined by the Inter-Agency Task Force for the Management of Emerging Infectious Diseases (IATF-EID). If you are an OFW that comes from a Green listed country, that means:
You don't have to be quarantined at a facility when you arrive
You have to self-monitor for any symptoms from your arrival to the 14th day after that
Now it may seem that this directive is only applicable to OFWs coming from Green list countries, but this information is still important. As the health crisis situation gets better, the IATF will continue to add countries to the list. So it is important that every OFW knows about this so that when their country joins the list, they will already know what to do.
Even if the country you are in right now is not yet a part of the list, these guidelines are still relevant to you. For example, when this video was created, most countries in the Middle East are not yet included. However, in a recent update, many Middle East countries are now a part of the Green list.
FAQs Getting the POLO Vaccine Pass
With regards to getting the POLO vaccine pass, lots of OFWs have questions. These questions, according to the vlogger, are as follows:
How can I get a POLO vaccine pass?
Should I visit POLO offices to get a pass?
Do I need to pay to get the pass?
What documents do I need to submit?
What are the steps or processes I need to take to get a vaccine pass?
Who Should Get the POLO vaccine pass?
According to DOLE's recent Department order, all returning OFWs should get a vaccine pass. These include OFWs who are documented or not documented.
Here's how the department order defines who belongs to the scope of the vaccine pass:
All OFWs documented or undocumented
Fully vaccinated OFWs
Coming from a Green List country
The IATF, DOH, and other related government departments have very specifically defined what it means to be fully vaccinated. So what does it mean to be fully vaccinated? Here are the guidelines:
You are fully vaccinated if:
You have completed the vaccination dose (one or two depending on the vaccine type)
It's been at least 14 days since you've received your final dose.
Therefore, before you take a flight going back to the Philippines, you need to have gotten your second dose or your first and only dose (like in the case of Johnson and Johnson's vaccine) 14 days before.
You should also be from Green list countries that are identified by IATF. Countries in the Green list are identified as low-risk countries, which means there are few active cases in that country.
What are the Documents Required to get a POLO vaccine pass validation
The following documents are required from OFWs returning to the Philippines for POLO validation.
Vaccine card or vaccine certificate – basically, most countries, unlike the Philippines, don't issue a vaccine card. Rather, they have a certificate or any document issued by the host country or jurisdiction showing proof of full vaccination.
Valid passport or travel documents
Proof of overseas employment – This can either be your verified employment contract, OEC, OWWA membership, or other proof s of employment.
While these documents are relatively easy to obtain, one may ask the question, why don't OFWs just present their vaccine certificate and that's it? After all, the vlogger adds, these documents are not easy to fake.
This international vaccination certificate, after all, is personalized with safety codes. There is, among others, a QR code at the bottom, along with instructions on how any person reading the vaccination certificate can prove that it is valid or not.
Where are these documents sent? Do we need to go to a POLO office? The answer is no.
All you have to do is to submit these documents online. You can go to the One Health Pass website. There is a link there where you can apply for a vaccine pass, but before you can do so, the website asks you if you already registered for One Health Pass.
Applying for the vaccine pass, you will be asked for a QR code and your surname. Once the application is complete, POLO shall validate the documents you submitted based on the available modalities for verification in the host country or jurisdiction you are in.
So what are the possible modalities for verification?
QR code validation
Host country jurisdiction mobile app or online government portal verification
Getting the Vaccine Pass
It is important to note that the validation process shall be at no cost to the OFW. This means that this is free of charge, and if you ever encounter a situation wherein someone tells you they can give you this pass for a fee, then you better think twice about accepting the proposition.
Once your application is approved, the portal will then issue a vaccine pass to you. It will be sent electronically to the email address that you registered into the one health pass portal.
Therefore, it is imperative that you provide an email address that is active. Make sure that you are constantly checking this email. A good tip would be to use your work email as that is one of the first things you open in the day when you start doing your work.
More about the Department Order
The department order also reminds all OFWs not to submit or upload false, incorrect and incomplete information or documents based on their personal knowledge. Otherwise, the POLO has the right to disapprove applications and even impose disciplinary action that is based on the 2016 POEA rules and regulations.
Non-OFWs
Uson also emphasized what non-OFWs should do if they want to return to the Philippines and they are fully vaccinated. Well, all they have to do are the following:
Bring international certificate of vaccination (ICV)
Send this to the Bureau of Quarantine at the airport
Be quarantined for 7-days
Just to reiterate, if you are an OFW, fully vaccinated, and coming home to the Philippines, your vaccine certificate and other documents mentioned above need to be validated by POLO.
Coming from Green list countries
If you come from a green-listed country, and you are either a fully vaccinated traveler or a foreign national, you can enter the Philippines without having to be quarantined at one of the facilities, such as hotels.
But in order to have this advantage, you need to present a negative RT-PCR test result. Moreover, this test needs to be taken 72 hours before you left your country of origin.
In addition, upon entering the Philippines, you need to monitor yourself for any symptoms within the next 14 days.
Taking the RT-PCR Test
If you are a fully vaccinated OFW or non-OFW, then you have the option to take the RT-PCR test as you arrive in the Philippines. However, if you want to do this, then you need to be quarantined in a facility until the results come out negative.
Therefore, it is probably best to already have a negative RT-PCR test result 72 hours before you left the country you came from as this means you no longer have to be quarantined upon arrival in the Philippines.
To summarize, the benefits of having a negative RT-PCR test 3 days before your departure are as follows:
You don't have to be quarantined upon entering the Philippines
You don't have to take an on-arrival RT-PCR test
Unvaccinated or Partially Vaccinated Travelers
So what if you are unvaccinated or partially vaccinated? In this case, these are the conditions you have to meet:
You will be quarantined at a facility
You will take a swab test on the fifth day of isolation
If you get a negative result on this swab, you will be released
If you are a foreigner, you will have to arrange for a hotel reservation for six days.
You will need to do self-monitoring until the 14th day of your arrival date.
For the unvaccinated or partially vaccinated travelers, they have to be quarantined. They shall take a swab test on the fifth day of isolation and will be released once they got a negative result. Foreign nationals have to arrange hotel reservations for six days.
UPDATED green list
From a more recent post from the same vlogger, he mentioned that many of the countries from the Middle East are now included in the green list. This is good news for the whole OFW community in general since, as we all know, there's a large population of Filipinos working in these countries.
The Middle East countries that have just been recently added to the green list are as follows:
Saudi Arabia
Kuwait
UAE
Oman
There you have it. With more and more countries joining the green list, more of our fellow Filipinos can go back home to their home country to celebrate the holidays. With the help of this vaccine pass, you can inform the government that you are fully vaccinated, and you can safely join your family without having to be isolated in quarantine.