On Saturday (January 26), the Commission on Elections (COMELEC) released the lists of senatorial and party list candidates for the upcoming National and Local Elections (NLE).
ALSO READ: Senate Approves Bill for Permanent Deployment of Social Welfare Attachés
The latest lists include 77 senatorial candidates and 134 party list groups vying for seats in the House of Representatives. The elections will be held on May 13, 2019 in the Philippines.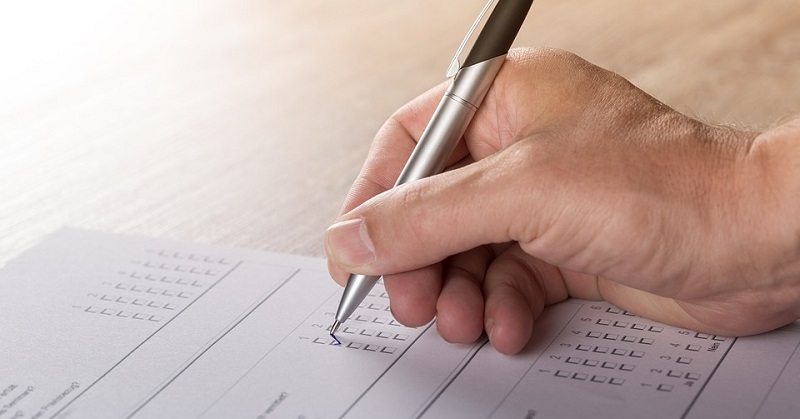 COMELEC Releases Names of Senator & Party List Candidates
"The following are the last remaining names of persons who have filed Certificates of Candidacy (COCs) for the position of Senator," declared COMELEC spokesperson James Jimenez, as shared in a report by the Philippine News Agency.
List of Senatorial Candidates
Abejo, Vangie
Afuang, Abner
Aguilar, Freddie
Alba, Albert
Albani, Shariff
Alejano, Gary
Alfajora, Richard
Alunan, Raffy
Angara, Edgardo "Sonny"
Ansula, Ernesto
Aquino, Benigno "Bam"
Arcega, Gerald
Arellano, Ernesto
Arias, Marcelino
Arpa, Hussayin
Austria, Bernard
Baldevarona, Balde
Binay, Nancy
Bong Revilla, Ramon Jr.
Caceres, Jesus
Casiño, Toti
Cayetano, Pia
Chavez, Melchor
Chong, Glenn
Colmenares, Neri
David, Rizalito
De Alban, Angelo
De Guzman, Ka Leody
Dela Rosa, Bato
Diokno, Chel
Ejercito, Estrada JV
Encarnacion, Alexander
Enrile, Juan Ponce
Escudero, Agnes
Estrada, Jinggoy
Francisco, Elmer
Gaddi, Charlie
Gadon, Larry
Generoso, Gen Pederalismo
Geroy, Geremy
Go, Bong
Guigayuma, Junbert
Gutoc, Samira
Hilbay, Pilo
Iliw Iliw, William
Jangao, Bfg Abraham
Javellana, Rj
Javelona, Josefa
Lapid, Lito
Macalintal, Macaromy
Mallillin, Emily
Mangondato, Faisal
Mangudadatu, Dong
Manicad, Jiggy
Marcos, Imee
Marquez, Norman
Matula, Jose Sonny
Meniano, Luther
Merano, Rolando
Montaño, Allan
Nalliw, Joan Sheelah
Naval, Frank
Negapatan, Eric
Ong, Doc Willie
Osmeña, Serge
Padilla, Dado
Pimentel, Koko
Poe, Grace
Roleda, Dan Kaibigan
Roque, Harry "Spox"
Roxas, Mar
Sahidulla, Lady Ann
Tañada, Lorenzo Erin Tapat
Tolentino, Francis
Valdes, Butch
Villar, Cynthia
Of these, 13 persons are still pending finality. "The following is the list of persons who filed COCs for the 2019 National and Local Elections, with pending certificates of finality," Jimenez stated. These persons are: Alba, Albert; Ansula, Ernesto; Arpa, Hussayin; David, Rizalito; De Alban, Angelo; Encarnacion, Alexander; Geroy, Geremy; Iliw Iliw, William; Javelona, Josefa; Marquez, Norman; Merano, Rolando; Naval, Frank; and Negapatan, Eric.
On the other hand, here are the names of the Party List groups vying for seats in the Philippine House of Representatives.
Party List Groups
(001) BAYAN MUNA
(002) KABAYAN
(003) MAGSASAKA
(004) PEACE
(005) KONTRA BROWN OUT PARTY LIST
(006) OFWFC
(008) 1-UTAK
(009) KUSUG TAUSUG
(010) GLOBAL
(012) ANG NARS
(014) ANAKPAWIS
(016) CWS
(017) PTA
(018) RAM
(020) DUMPER PTDA
(021) LUNTIAN
(022) AKO BISDIK
(023) ASEAN
(024) APEC
(026) PBA
(027) AMEPA OFW
(029) BAHAY
(030) PRAI
(031) JUAN MOVEMENT
(032) BUKLOD FILIPINO
(033) CIBAC
(035) MURANG KURYENTE
(036) ANGKLA
(037) GABRIELA
(038) AKO AN BISAYA
(039) 1-LAMBAT
(042) KABATAAN
(043) AN WARAY
(044) SULONG DIGNIDAD
(046) ALL-FISH
(047) ANAKALUSUGAN
(048) TGP
(049) ABEKA
(051) AKMA-PTM
(052) ABS
(053) BH (BAGONG HENERASYON)
(054) ANG PROBINSYANO
(055) PM
(058) ANAC-IP
(059) SINAG
(060) PATROL
(063) KOOP-KAMPI
(065) UNIDO
(067) SBP
(068) PPP
(069) INANG MAHAL
(071) 1-ANG EDUKASYON
(072) KAMAIS
(073) ALIF
(074) MATA
(075) LPGMA
(076) ABONO
(078) AKO
(079) ABANTE PILIPINAS
(080) MARINO
(082) TAO MUNA
(083) ACT TEACHERS
(084) PEOPLE'S CHAMP
(086) ALAY BUHAY
(087) BUHAY
(088) AKBAYAN
(089) PARTIDO SANDUGO
(091) PROBINSYANO AKO
(092) AKO BISAYA
(093) AVE
(094) METRO
(095) AASENSO
(096) ALONA
(097) TRICAP
(098) BANAT
(099) TINGOG SINIRANGAN
(100) MANILA TEACHERS
(101) ACT-CIS
(103) APPEND
(104) CONSLA
(105) KMM
(108) ABAKADA
(109) KALINGA
(110) MARVELOUS TAYO
(112) AAMBIS-OWA
(113) TINDERONG PINOY
(114) AGRI
(115) AGAP
(116) ACTS-OFW
(117) FICTAP
(121) SAMAKO
(122) 1PACMAN
(124) ABAMIN
(126) PLM
(127) AWAKE
(130) SENIOR CITIZEN
(131) A TEACHER
(132) GP
(133) 1-APTO
(134) 1-AHAPO
(136) ANG KABUHAYAN
(137) YACAP
(138) MAGDALO
(139) ANUPA
(140) 1-CARE
(141) AKO BICOL
(142) COOP-NATCCO
(143) MAYPAGASA
(144) ATING KOOP
(147) ALENG ENTREP
(148) AANGAT TAYO
(149) KABALIKAT
(150) BHW
(151) RECOBODA
(152) AKO PADAYON
(153) AMIN
(155) ITO AMG TAMA
(156) 1 UTAP BICOL
(157) DUTERTE YOUTH
(158) BUTIL
(163) ABANG LINGKOD
(164) AGBIAG
(166) TUCP
(168) FFP
(169) WOW PILIPINAS
(170) SAGIP
(171) DIWA
(172) PHILRECA
(173) 1P
(175) PBB
(176) LAANG KAWAL
(177) 1AAAP
(180) GRECON
(181) AA-KASOSYO PARTY
"Note that this is NOT the final list," Jimenez stated. "The number assignments, however, are final."
ALSO READ: PRRD Signs HIV-AIDS Law
As we all look forward to the May 2019 Elections, it's good to have these lists available. This way, registered voters – both in the Philippines and abroad — can do some research and think carefully before choosing who they would want as the local and national leaders of our country.