It's sad to hear stories involving people who are very close to realizing their goals and dreams, only to fall victim to tragedy.
ALSO READ: Bureau of Immigration Implements Priority Counters for Departing OFWs
And while these things happen by accident, we can't help but feel dismayed, especially when these people have families who will become one member less.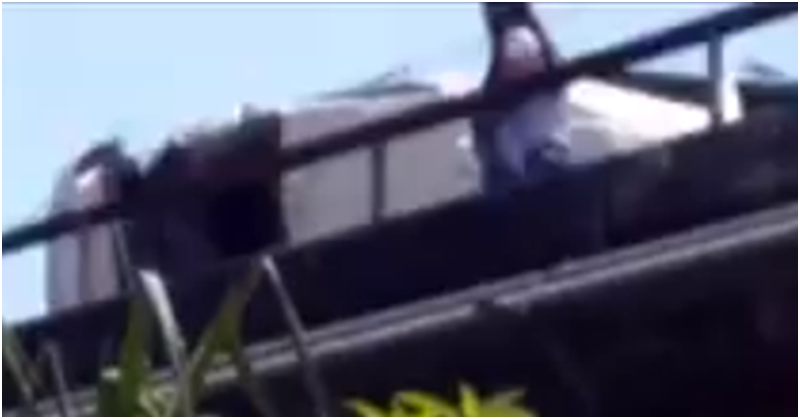 5 Dead, 10 Injured in Vehicle Accident Involving OFWs Bound for Middle East
Ten people were reportedly injured while five others were pronounced dead when a van accidentally flipped over in transit along North Luzon Expressway (NLEX) viaduct in Apalit, Pampanga, as shared in a report by ABS-CBN News.
According to Police Lt. Col. Elmer Decena of the Apalit Police, 15 people were on board the van when flipped over as it passed through an elevated portion on the northbound side of NLEX. Eight of the passengers were thrown off from the van into a residential area in Barangay Tabuyuc in the town of Apalit.
Meanwhile, the Apalit Municipal Disaster Risk Reduction and Management Office have identified 13 of the passengers as overseas Filipino workers (OFWs) who were on their way to catch their flights at the Clark International Airport headed for the Middle East.
According to police reports, five of the crash victims were transported to JBL Memorial Medical Center, while the others remaining were sent to Pampanga Premier Medical Center and ASCCOM Medical Center.
Dr. Roden Mariano, surgery resident of JBL Memorial Medical Center, shared that one of the victims rushed to them was in critical condition, but has stabilized and is on recovery already.
As per the NLEX Traffic Control Center, one of the van's tires exploded, which caused the vehicle to run out of control and then flip over the lanes of the NLEX viaduct.
ALSO READ: Immigration Blocked 28,000 Pinoys from Leaving PH thru Intensified Anti-Trafficking Drive