Hong Kong may not be on top of your list when it comes to countries to work in as a Filipino, but there are good reasons why you should consider it. Hong Kong is a hotspot for thriving businesses, and it's one of the top destinations for expats. It's also a financial hub in Asia, so you can expect a lot of opportunities if you work here.
Also Read: Hong Kong Do's and Dont's
This makes it an exciting destination for Filipinos who are looking for a career overseas. The good news is that you can live in Hong Kong as a Filipino citizen. If you're looking for a chance to travel and work at the same time, Hong Kong is worth considering. Here are nine reasons why:
Filipinos are some of the top performers in the workforce there.
You'll find that Filipinos are some of the top performers in the workforce there. Here's why:
Filipinos are hardworking. They always go above and beyond what is expected of them at work, which makes them highly valued employees. They do their jobs well, are reliable and dependable, and get along well with other people in their company or organization.
Filipinos are honest, trustworthy individuals who value integrity; they abide by laws and regulations even if it means they can't make as much money from doing so (e.g., not taking bribes from customers/clients).
Filipinos respect authority figures such as managers or bosses; they follow instructions given to them by these superiors without question because it helps everyone stay organized and on task in order to complete projects on time—something that can be challenging when working remotely across different countries!
More than 60,000 Filipinos work in Hong Kong.
There are more than 60,000 Filipinos working in Hong Kong, a number that has been steadily growing over the past few years. Many of these workers come from families who have lived and worked abroad before them, but it's still impressive given that Filipinos only represent around one percent of Hong Kong's population.
More than any other nationalities in Hong Kong, Filipino workers tend to stay for long periods—and there are plenty of reasons why it makes sense for you to do so as well.
Hong Kong is one of the world's most densely populated cities. It has an estimated population density of 18,000 per square kilometer, which is higher than any other city in the world. You might think that this would mean people are constantly packed into tiny apartments, but actually it's quite the opposite—Hong Kong has some of the largest homes in Asia!
These apartments can range from 150 square meters to 500+ square meters, and they are often fully furnished with all the appliances you could need. This means that the cost of living in Hong Kong is actually quite low—especially compared to cities like London or New York. You'll also find plenty of opportunities for work here, whether it's as a chef, accountant, or even English teacher.
The working conditions are relatively better than in the Philippines
Hong Kong is a developed nation with a per capita income that's the highest in Asia. The quality of life here is better than in the Philippines. This means that you'll be able to enjoy more comfortable working conditions and have more disposable income after taxes. You also won't have to worry about finding ways to save money for basic necessities, like food and clothing: these are often very affordable in Hong Kong.
With a higher quality of life, you'll be able to focus more on your career and enjoy being able to afford luxuries like nights out with friends or new clothes. You may even be able to save up enough money while working in Hong Kong that you can buy a car or house back home.
Work conditions have been improved significantly in recent years, especially since the introduction of labour laws. You won't have to worry about working long hours or being underpaid: there are strict regulations in place to protect employees from exploitation.
Most employers pay for everything upfront including the recruitment agency fees, and medical check-ups turned over to the embassy in HK.
This means that Filipinos should not worry about shelling out extra money on their own like what happens in other countries.
Hong Kong is also known to have some of the highest-paid workers worldwide, so even if you are a fresh graduate from college or university, you can still earn enough to buy your own home and provide a comfortable life for your family back home in the Philippines.
Another reason why Hong Kong is a good place for Filipinos is because there are many opportunities for you to work and make money. You can find jobs in malls, restaurants, hotels, or even factories where they produce clothing and textiles.
Depending on your skills and experience, plenty of employers are looking for qualified and experienced workers. You can also find jobs in hospitals or nursing homes, as well as schools that need teachers to provide education to their students. The best part about working in Hong Kong is that you get paid in a currency that is accepted worldwide, so even if you decide to travel around the world after your contract ends, you don't have to worry about exchanging your money for another currency.
There is a demand for professionals in Management, Banking, Accounting, and Engineering (Civil, Electrical, Mechanical).
Hong Kong is a great place to live for Filipinos. It's not only because of the country's proximity to the Philippines but also because it has a large number of jobs that Filipinos can apply for. With its international reputation as an economic powerhouse and hub for global trade and commerce, Hong Kong needs management, banking, accounting and engineering professionals (civil, electrical and mechanical).
Population: 7 million (compared to Manila's 12 million)
A young workforce: 43% of Hong Kong's population is under 30 years old
Tax rate: 16% flat tax rate on income earned from all sources (as opposed to graduated rates in other countries)
Business environment: Hong Kong is the world's freest economy, according to the Fraser Institute. It's also one of Asia's most competitive economies and has been dubbed as a global financial hub.
It's also the world's second-largest container port and one of the busiest ports in the world. It is home to many multinational corporations, including HSBC Bank and Standard Chartered Bank.
Earning a degree is no longer enough if you wish to land a job in Hong Kong. Employers are looking for graduates who have a strong work ethic and good communication skills. Many employers prefer applicants with international experience, especially those who have worked or studied abroad.
Filipino workers are seen as dependable and trustworthy so they can get decent jobs even without experience.
Filipinos are known for their hard work, dedication and loyalty. They are seen as dependable and trustworthy, so employers can entrust them with bigger responsibilities.
It is not uncommon for Filipinos to get decent jobs without experience in Hong Kong. There are also many opportunities for Filipino workers who want to start their own business or set up a franchise of an existing business.
Filipinos are known for their hospitality. They make friends easily and are often invited to join social gatherings. They also have a strong sense of loyalty and family values, which makes them great role models for other expats.
Filipinos are usually easy-going and laid back. They do not like confrontation, so they are not likely to be confrontational with others. Filipinos are also very respectful of other people's opinions, which makes them excellent team players.
The job market in Hong Kong has become very competitive. To stand out from the crowd, you need to be flexible and willing to work with different people from different backgrounds. A multicultural background is an advantage for applicants who are looking for jobs in Hong Kong.
Those who want to raise their kids away from the noise and pollution of Manila will find HK a good alternative.
Those who want to raise their kids away from the noise and pollution of Manila will find HK a good alternative.
Hong Kong offers a safe environment for children, with clean air and good schools. The city also has some of the best hospitals in Asia and excellent transportation services that make it easy for families to get around.
The city is also very safe, with low crime rates. There are also plenty of parks and playgrounds for kids to play in, as well as a number of theme parks to visit with the family.
Raising children abroad may not be ideal for some, but with Hong Kong's many advantages and the availability of good schools, it can be a great option for families who want to move abroad.
The Philippines has a bilateral agreement with Hong Kong that allows Filipinos to work there legally and protects them from illegal recruiters.
Hong Kong, a special administrative region of China and one of the world's most livable cities, is a great place for Filipinos to work. The Hong Kong-Philippines bilateral agreement (HKPA) protects Filipinos from illegal recruiters who might abuse or exploit them.
The HKPA allows Filipinos to work in Hong Kong legally. It also protects them from being exploited by their employers and gives them the right to change jobs without needing permission from the government or their previous employer.
As a result, Filipinos can work in Hong Kong with more rights than they have in other countries. They can live and work in the city freely without having to worry about being deported or being exploited by their employers. The HKPA also protects them from illegal recruiters who might take advantage of their status as foreign nationals.
It's easy to go back home on holidays unlike in Malaysia or Singapore where workers have limited days off per year—usually one close to Christmas or New Year only) and hardly any chance for vacation leave.
Hong Kong is a lot closer to the Philippines than Malaysia or Singapore. Hong Kong is just a 3-hour flight away from Manila and close to other major cities like Bangkok, Tokyo, and Jakarta.
Hong Kong has already signed a bilateral agreement with the Philippines. Filipinos are allowed to work legally here if they fulfill certain requirements:
You must be at least 18 years old;
You must have at least one year of full-time work experience before coming here;
You must have proof that you can support yourself for your first two years in Hong Kong (i.e., pay stubs).
You must have a police clearance from the country you are from; You must have a valid passport with at least six months of validity left; You must be in good health.
If you meet all of the above requirements, then head to the nearest Hong Kong Immigration Department office (there are branches in most districts). You will need to fill out an application form and pay a fee. Once your application has been accepted, you will receive a letter confirming your status as an eligible Filipino worker in Hong Kong.
Going back home for the holidays shouldn't be a problem for most Filipinos in Hong Kong since the Philippines is just a short flight away. However, if you are planning to visit another country for your holidays, then you will need to apply for an exit permit from the Philippine Embassy in Hong Kong.
It is easier for Filipinos to work abroad in Hong Kong than other countries because of its proximity to the Philippines.
You can easily get a visa to go to Hong Kong because it is close to the Philippines. You can fly there on a cheap flight or take one of the ferries that run from Manila and Cebu.
If you want to get a visa for another country, it may be difficult because they are far away from your home country. But if you want to work in Hong Kong, it should be easy for you because of how close its location is to yours!
Final Thoughts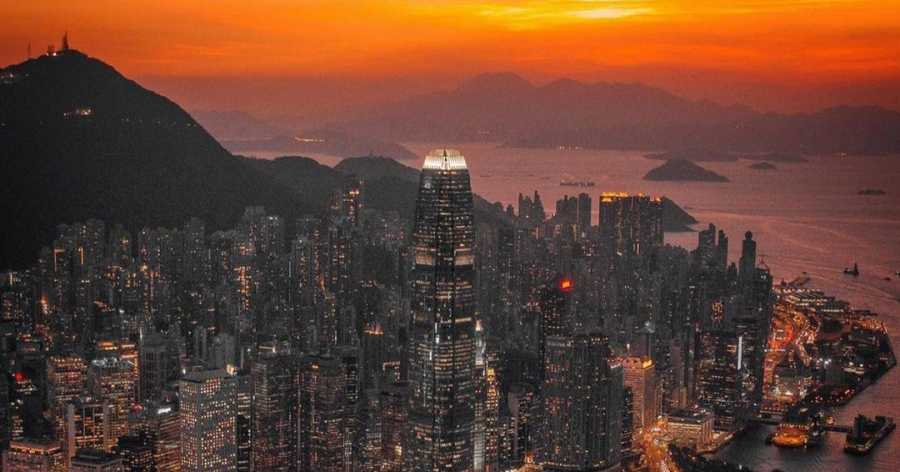 The Philippines is a beautiful country and we should be proud to have been born here. However, it's not all sunshine and rainbows. We Filipinos are known for being hard-working individuals who will do anything just to make ends meet, so it should come as no surprise that many of us would consider leaving home in search of greener pastures abroad. With the number of unemployed people still on the rise despite strong economic growth, finding jobs here has become a challenge even for graduates from top universities such as UP Diliman or Ateneo de Manila University, which used to be considered employment hot spots in their respective fields. This means one thing: If you want better opportunities outside the Philippines, then now is the time!
READ NEXT: Hong Kong Do's and Dont's