Department of Labor and Employment Secretary Silvestre Bello III has confirmed the announcement by President Duterte that further funds would be provided to help more overseas Filipinos who are struggling overseas due to loss of work or other relevant circumstances that have forced them to stop working due to the community quarantines in their countries.
Also Read: PHP 20,000 Livelihood Assistance for Returning and Stranded OFWs – DOLE
Earlier this month, the Department of Budget and Management (DBM) granted DOLE an additional P1-billion for the one-time P10,000 cash aid program for OFWs affected by the novel coronavirus disease (Covid-19).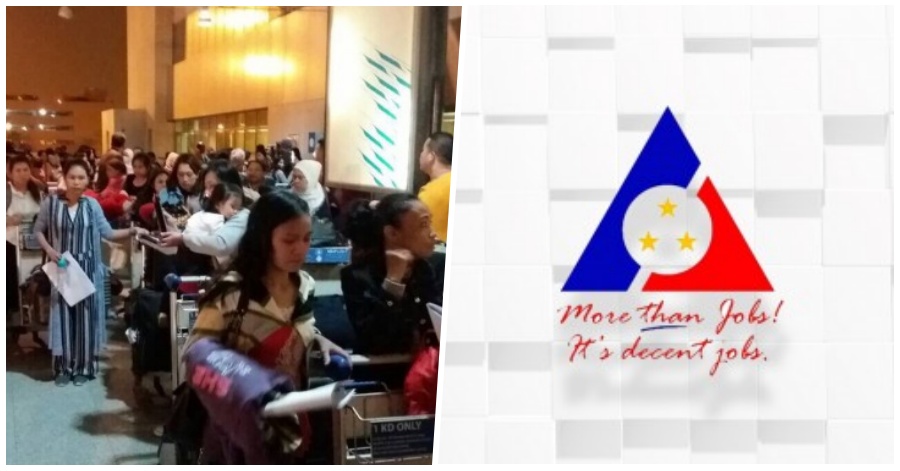 Additional Php 1 Billion Budget Released for DOLE-AKAP Program 
In a press briefing last May 14, DOLE Secretary Silvestre H. Bello III confirmed the release of the additional budget for the financial aid program by the department for OFWs affected by the community quarantines enforced in their workplaces, as shared in a report by the Business Mirror.
According to Budget Secretary Wendel Avisado, the budget released to help OFWs came from pooled savings – mainly sourced from canceled projects and special purpose funds.
However, Bello admitted that the additional funding will not be enough for them to accommodate all of the 411,000 people who already applied for the AKAP. 
Out of this number, 142,550 were deemed qualified, while another 27,675 were denied.
Before the additional budget release, the DOLE had requested an additional P2.5 billion budget from DBM for the implementation of the AKAP.
This is on top of the initial P1.5 billion budget released by the DBM for the said program, which is expected to benefit 150,000 workers. 
As of now, DOLE is still accepting applications for the program despite saying in an earlier interview that they already stopped the activity due to the lack of funds.
It was also verified in a statement released by DOLE's Information and Publication Services that a memo has already been issued to the Philippine Overseas Labor Office (POLO) ordering them to suspend accepting AKAP applications.
Aside from the additional budget for the OFW financial aid program (DOLE-AKAP), DOLE has also realigned P1.5-billion from its 2020 budget to fund aid for 300,000 more formal workers through its COVID-19 Adjustment Measures Program or CAMP.
CAMP, which was first implemented on March 23, provides each worker ₱5,000 in cash, which will be processed through the payroll systems of their respective companies.
In his report, President Duterte shared that 649,573 workers in the formal sector have received aid through CAMP, where a total of ₱3.29 billion is allotted.
ALSO READ: