Do you want to work as a nurse in Qatar? If so, you need to know all the important steps, starting from what you need to do while you're still in the Philippines, to getting a visa and eventually a plane ticket for Doha. These details are discussed in this article, so read on.
There's a ton of reasons why you need to seriously consider starting a career as a nurse in Qatar. For one, the country has a reputation of having world-class hospitals, and the government has really done a great job establishing a healthcare system that is envied by many countries. You'd definitely want to be a part of that team.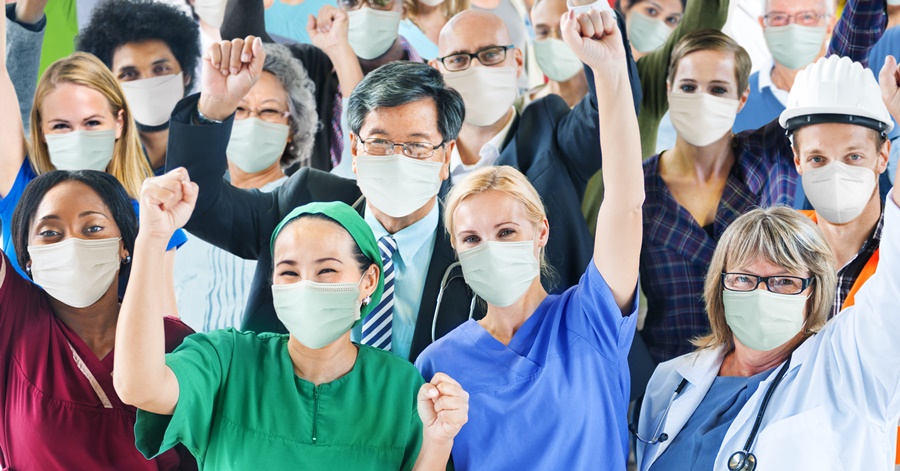 Disclaimer: The information posted here is based on the personal experiences shared by the OFW in the video below. Please let this post serve as a guide only. If you have specific questions, you may ask the OFW by commenting on their video on their accounts.
OFW Shares How He Became a Nurse in Doha, Qatar
The information presented in this article is from an OFW nurse who currently works in the capital city of Doha. He mostly shares about his work and life through his YouTube channel. You can see the full video and a link to his channel, Your Pajama Guide, below.
In this video, he talks about how you can work as a nurse in Doha, Qatar. The video serves as a guide to those who are interested in starting a nursing profession in the capital city of the richest country in the world, per capita GDP.
If you are a nurse working in the Philippines and would like to know how to bring your career to Doha, then this video is for you. Also, maybe you're already working as a nurse outside the Philippines elsewhere, or you're just curious about the subject matter, then this video is truly educational.
There are also those who have been given the opportunity to start the application process in working as a nurse in Doha, but would like to have additional guidance. The number of steps you have to go through maybe intimidating. This video, and this article inspired by the video, will help make things a bit clearer.
As a sort of disclaimer, all of the information he shared is based solely on his experience. Yours may be different from what he shared, but you will still learn a lot from this article.
Securing a job offer
Follow the Facebook pages of agencies that offer work to Doha, Qatar for nurses. In our YouTuber's case, he followed the Facebook page of Universal Staffing Services.
So why do you need to follow them on social media? Well, this is the easiest way to know if the agency is looking for nurses at that particular time. Posts are real time, and we spend a lot of our time on Facebook anyway, so we will be updated for when the next opportunity knocks.
If you don't have a Facebook account, then you can just follow their website. But you have to regularly check their announcements for new job offers or vacancies. Websites also typically provide links where you can apply for these available jobs online.
He saw this ad looking for nurses to work in Doha, Qatar. After applying at 11 in the evening and going to sleep, the following morning at 8 am, he already received an email from the agency stating that he is shortlisted for the interview.
After the interview, they will immediately let you know if you passed or failed. Luckily, he passed the interview. The next step is when they explained the job offer to him, and asked him if he is willing to proceed and go through the necessary steps to get the job.
Medical clearance
One of the first and most important steps you need to go through before getting a nursing job in Doha, Qatar, is getting a medical clearance. In fact, you don't have to worry too much about this step because usually the agency will help you acquire it.
Just as is the case of our YouTuber, the agency will facilitate the process of getting a medical clearance by giving you a referral.
Just be sure to pass all medical exams. That means you have to be a generally healthy individual. Have a healthy lifestyle, eat fruits and vegetables, sleep well, exercise regularly, and more.
Exams you need to take
So what are the exams that you need to take during your application process? Here they are:
Prometric exam – This written exam will test your knowledge and skills in nursing. During the time he applied, the prometric exam costs 212 USD. One good thing about this examination is that it is very flexible, in the sense that you can take it at your most convenient time or date.
One of the biggest challenges to passing this exam, and other exams for that matter, is preparation. You really have to put time in to study for the exam, despite the fact that you probably have a job and you're balancing time at work, home, and studying.
He was able to prepare for the exam and booked for one during one of his days off of work. As a result, it was a seamless experience. You will know immediately if you passed or failed the exam once you clicked the end button after answering around 100 questions.
Preparing your documents
So what documents and papers do you need to prepare? According to him, this is the most boring and tiring part of the entire process. After all, it involves a lot of preparing IDs, birth certificates, clearances, filling up application forms, queuing in lines, traveling from one place to another, and a whole lot of patience.
It is also very easy to get confused if you are not organized and strategic in your approach. Therefore, it helps to keep a list of documents you need to prepare and acquire. You may also want to have a log book and a clear book where you can store your documents safely.
This is the list of documents you need to apply for a nursing job in Doha, Qatar:
School (CAV, Diploma, TOR, RLE, Bonafide Student Certificate)
NBI Clearance
Work (Certificate of Employment)
PRC (Board Certificate, Good Standing Certificate)
POEA (Overseas Employment Certificate)
Pre-Departure Orientation Seminar Attendance Certificate
An important thing to note when it comes to your CAV, TOR, Diploma, and other school documents, as well as your NBI Clearance; you need to submit these to the DFA for Apostille. The Apostille used to be called red ribbon.
Meanwhile, your TOR, Diploma, Certificate of Employment and Board certificate from PRC; you need to submit these to DataFlow. This takes around two weeks to 1 month.
DataFlow is another verification process that is required by the QCHP. QCHP stands for Qatar Council for Health Practitioners. He did mention though that there is a new system in place to those applying for the PSV (Primary Source Verification) process. This is through GBS or Gulf Bridge Services.
For Good Standing Certificate, you need to request this document from PRC after you resigned. This has to be sent to QCHP, but in fact, when he already arrived in Doha, he just found out they haven't received the Good Standing Certificate.
The point is that when this happens to you, don't worry too much about it. What he did was he authorized a friend or family member to get the certificate from the PRC and send it through DHL.
This was a very quick process. He got a little nervous but, as he mentioned, being nervous was unnecessary since it wasn't as big of a deal as he thought it was. However, you still really needed to comply with this requirement.
Getting a Visa
In this video, he didn't really share the steps in getting a visa. Rather, he just talked about his actual involvement in acquiring this important document.
In his case, getting the visa was a very smooth and quick process. He attributes this to the help that he got from his agency. He mentioned how efficient they were at helping him get a visa so that he didn't really have to do anything difficult to acquire it.
So here's what he did so that the agency can work out his visa.
They asked him to prepare his apostilled papers, including his CAV, TOR, Diploma, NBI Clearance.
After gathering all these documents, they told him to send those to the Qatar Embassy in the Philippines through DHL. He's not really sure if there are other courier companies allowed to send the documents other than DHL.
Keep updating your agency about which step you are in already. In his case, the agency served as a blessing because if not for them, he wouldn't have any idea how and where to start.
That's basically all he did to secure a visa. One week after sending those documents to the Qatar Embassy, his visa arrived. Pretty soon, he already acquired a plane ticket going to Doha.
There you have it. Becoming a nurse in Qatar requires that you go over lots of steps, and you will definitely invest in a lot of time, money and energy. But at the end of the day, if you're successful, it's all more than worth it.