To express his appreciation for all the efforts done by the Chief Executive of the Philippines, a Filipino-Chinese artist has painted an impressive portrait of President Rodrigo Roa Duterte.
ALSO READ: Duterte Signs Universal Healthcare Act into Law
On Monday, March 4, Louie Gordon Yu Lee personally gave his painting at the Malacañang Palace. It features a portrait of President Duterte, with a background of the majestic Mount Apo — the highest mountain in the country, situated near the President's hometown.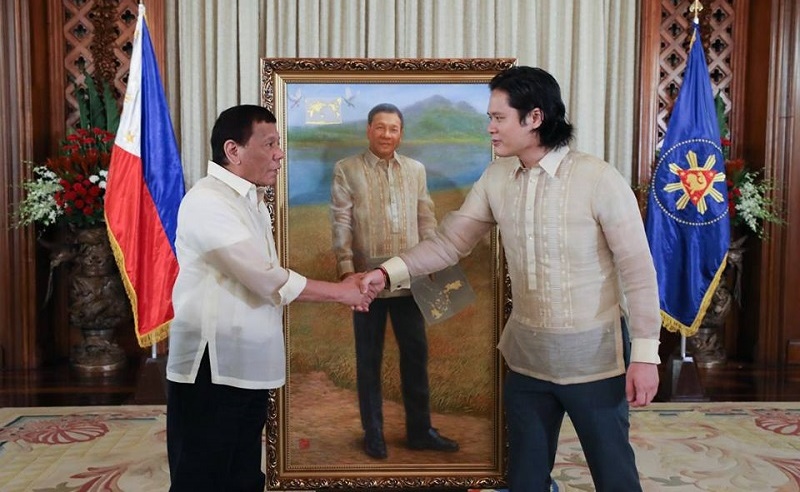 Pres. Durterte's Portrait by Louie Gordon Yu Lee
In a Presidential Communications Operations Office (PCOO) news release, Lee explains the symbolic meaning of his painting. The gold leaf on the Philippine map held by President Duterte signifies the nation's progress and prosperity. Meanwhile, the pair of doves near the world map on the upper-left corner symbolize unity and global support for the country.
"I painted this work of art on behalf of the Filipino-Chinese community, as a show of gratitude to all that President Duterte has done to transform our nation and to create peace and progress between the Chinese and the Filipinos," Lee shared in a statement.
"I wish President Duterte more power and good health and for his wisdom to shine and, leading the Philippines as a great nation, our dear countrymen are proud of you," he stated. "I hope President Duterte can inspire more people with your good heart and great leadership."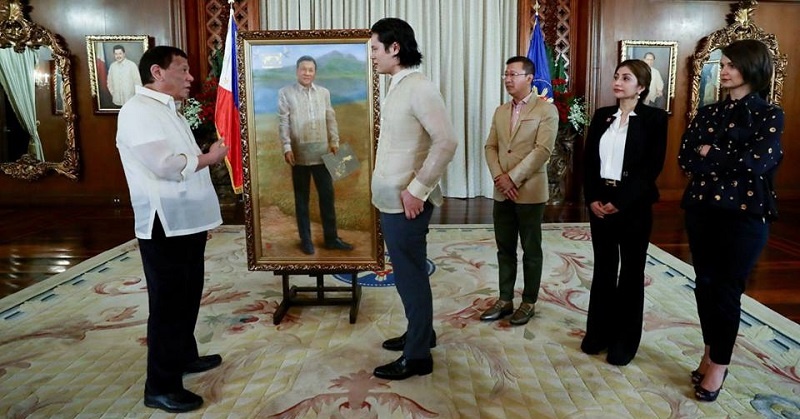 In addition, Lee explained that Filipinos are inherently "romantic and artistic" — traits that must be strengthened and encouraged. He also urged everyone to support the arts, which can inspire and motivate people to live better, as well as help create a national identity.
President Duterte thanked the artist for his gift. He also shared that since he assumed office, all the paintings given to him would remain in the Malacañang Palace for the Filipino people.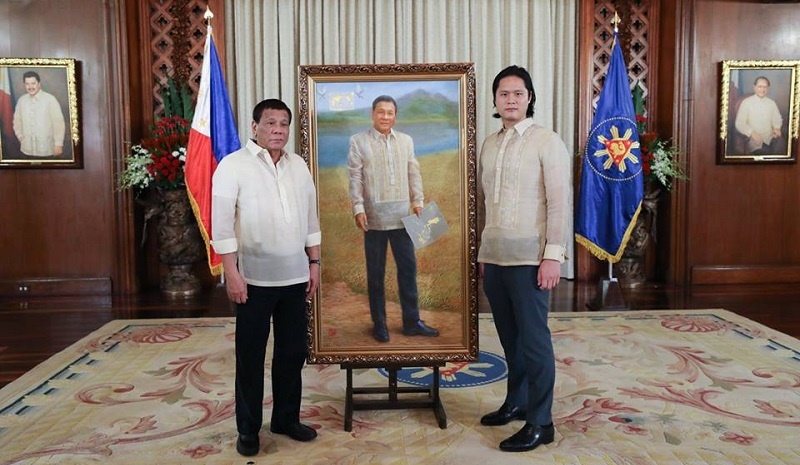 ALSO READ: Over 400,000 Employees 'Regularized' Under Duterte Admin
Indeed, Lee's painting serves as a fitting tribute to President Duterte's tireless efforts for the country and for the Filipino people. Let us also do our part by being good citizens, supporting our leaders, and doing our best in whatever we do — wherever we may be in the world!