Japan, for many Filipinos, is a land of dreams. It is a place where they can find a better life and career, especially for those looking for high-paying jobs. In fact, most Filipinos working abroad would consider moving to Japan because it offers them a lot of opportunities to grow professionally and personally.
Also Read: How to Find a Job and Work in Japan
In this guide, we share important information that you need to know before moving to Japan. It will help you prepare for the move and make your transition as smooth as possible.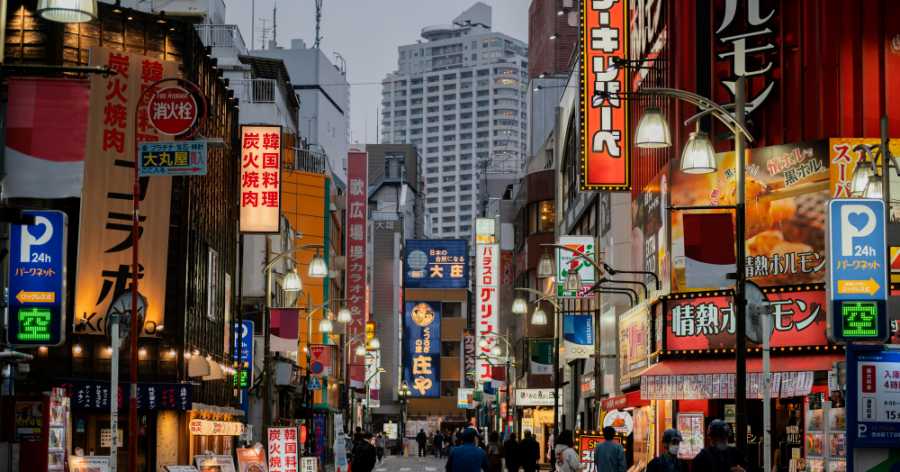 Why Choose Japan for your Move
Japan is one of the most developed countries in Asia. It has a stable economy and growing industries, which makes it an attractive place for foreign workers. In fact, there are currently more than 1 million foreign residents living in Japan, many of whom are Filipinos.
Moreover, Japan is one of the safest countries in the world. It has a low crime rate and a high living standard, making it an ideal place to raise a family.
Over the years, Japan has eased its immigration rules, making it easier for foreigners to live and work in the country. This is one of the reasons why there are more and more Filipinos moving to Japan every year.
As some of you may already know, the country has a low birth rate and a growing elderly population. Moreover, Japan is facing a demographic crisis with its dwindling population and labor force, which makes immigration one of the country's top priorities. As such, there is no better time to consider moving to Japan than now since, in a few years' time, the country will be more welcoming to foreigners who are looking for a place to call home.
Getting Started
Getting a job before moving to Japan is one of the easiest ways to start a new life in the country. However, if you plan on visiting Japan while on a tourist visa, you still need to leave the country to allow your employer to start the visa process.
Many people who are looking to move to Japan due to the high salaries and the country's high quality of life are attracted to the country. However, this also comes with some significant costs. Although most agree that moving to Japan is worth the price, many people also enjoy the country's excellent healthcare and educational system.
What to Expect
The process of moving to Japan is relatively easy as long as you are prepared. Most household goods can be moved into the country without a problem, and it is a good idea to have an organized list in both Japanese and English.
Although it's easy to bring pets with you to Japan, it's important to note that the country requires quarantine for cats and dogs for a certain amount of time. This quarantine can last up to 7 days if the owners don't provide the necessary documentation.
In addition to the usual vaccinations, foreign nationals are also required to get vaccinated against Japanese encephalitis, which is a disease that mosquitoes can spread. Although it's usually found in rural areas, it's also important for expats planning on traveling to other Asian countries to get vaccinated.
Guide to Visa Types and Work Permit Requirements
Getting a work permit or visa in Japan is very easy if you plan to work there. One of the easiest ways to do this is by getting a job offer before you reach the country. After receiving a job offer, your company will then start the process of applying for a visa.
Depending on the type of job you're planning on doing in Japan, the country has over 30 different types of visas. Although each visa costs the same, the documents required to apply will vary. For instance, people planning on conducting research in Japan will need to provide a case for their stay.
Everything You Need to Know About Finding a New Home
One of the most important factors that people need to consider when it comes to settling in Japan is the cost of living. As a country, it's very expensive to live in Japan, with the average rent in the country being around 50,000 to 70,000 Yen per month. On the other hand, if you're planning on staying in a small area, it's important to consider the number of people living in the country.
In Japan, there are various types of houses that you can choose from. Modern apartment buildings are also available in the country, while detached houses are equipped with traditional Japanese-style flooring. There are also Western-style houses that are commonly found in rural areas.
Although there are no restrictions regarding the ownership of property by foreign nationals in Japan, it's still very expensive to buy a home. The average house price in the country is around 35,760,000 Yen (337,000 USD).
In order to buy a home in Japan, a foreign national does not need to have a citizenship. However, buying a property does not provide an automatic path to residency in the country. For instance, if an individual is not married to a Japanese citizen and has a work permit or permanent residency visa, the process of buying a home may not be easy.
Health Insurance and the Healthcare System of Japan Explained
One of the most important factors that contributes to the high life expectancy rate in Japan is the country's healthcare system. This is because the country's emphasis on preventive care has led to a lower incidence of illness.
Since foreign nationals are allowed to participate in the country's healthcare system, they can easily sign up for various health insurance policies. One of the main types of insurance that foreign nationals can avail of is the Japanese National Health Insurance. This is available to both part-time and full-time workers.
Permanent Residency
The good news for those aspiring to work in Japan is that the country has a number of programs that will allow you to apply for permanent residency. This means that once you have lived in Japan for more than five years and meet certain requirements, such as having a certain amount of income earned from your job, you can apply for citizenship.
This is not a bad deal at all since this will allow you to stay in Japan permanently without worrying about renewing your visa. You will be able to enjoy the same rights and privileges as any other citizen of Japan. Plus, Japan is an excellent place to raise a family or spend retirement.
Japan's Quality of Life
Filipinos who consider moving to Japan will be pleased to know that Japan offers a high quality of life. The country has a low crime rate and is considered one of the safest places in the world. It also has very low levels of pollution and an excellent public health system, which is funded by both private and government contributions.
Moreover, raising a family here is easy. The country has one of the lowest divorce rates in the world and offers many opportunities for children, including good schools and a healthy lifestyle. Education here is among the best in the world and is highly valued by Japanese people. In addition, Japan has one of the highest literacy rates in the world, with 99% of its population being able to read and write. And growing up in a culture as rich and diverse as Japan's is an experience that no child should miss. The country offers many opportunities to learn about its history and culture, including museums, festivals, historical sites and more. Once you've been here yourself, you'll know that Japan is like no other place in the world.
Is Japan Worth a Shot at a New Life?
The answer to this would be a resounding yes. Japan is a beautiful country, with a rich and diverse culture that will leave you wanting more. The people are friendly and welcoming, the food is delicious and there's plenty to see and do in Japan. It's also one of the safest countries in the world, so you don't have to worry about anything bad happening while you're here.
Work here is expected to be easy to find and the pay is good, so if you're looking for a new life in Japan, there's no better place to start. Even for those wanting to raise a family, Japan is a great place to be. The education system is one of the best in the world, so you can rest assured your children will receive a good education.
Final Thoughts
Of all the places Filipinos can go to settle down, Japan sits at the top of the list. The country has everything you could possibly want, from a great climate to good healthcare. It also has opportunities for work and education that are second to none. If you're looking for somewhere safe and comfortable to live with your family, then Japan should be your first choice in Asia.
And given its economic status, Japan will likely remain one of the most desirable countries for Filipinos. So why wait to move here when you can start working on this goal now?
READ NEXT: 7 Reasons Why Filipinos Should Work in Japan