Among the positive traits of Filipinos are friendliness and optimism. They are sociable and make friends easily, regardless of where they may be in the world. They are also able to see the bright side, even in the most difficult situations.
Aside from these traits, Filipinos are also hopeless romantics. They are always eager to hear a good love story, and often come up with creative ways (e.g. pick-up lines) to express their affection. In this article, we will take a look at some of the best pick-up lines that Pinoys have used… either to catch attention, to win a person's heart, or to ignite the "spark" in a long-time relationship.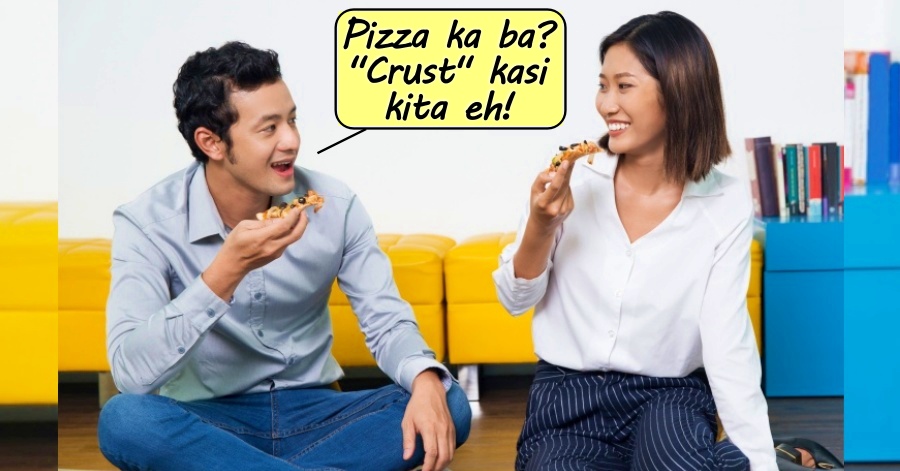 Top Pick-up Lines Used by Pinoys
Here are some of the best Filipino pick-up lines that you can say to your crush or to your beloved. We've decided to group them into categories, for better understanding. Some of these lines are written in pure Tagalog, while others are in "Taglish," which is a combination of Tagalog and English. Enjoy!
Food and Drink
Pinoys love food, there's no doubt about that. And what better way to convey your feelings, than by food- and drink-related pick-up lines like these:
Alam mo, para akong ice cream pag andiyan ka. Kasi, natutunaw ako pag kasama ka.
Pizza ka ba? "Crust" kasi kita eh.
Ice ka ba? Kasi, "crush" kita.
Mahilig ka ba sa asukal? Ang tamis kasi ng mga ngiti mo…
Internet and Technology
Even in this day and age of the Internet, social media, and other technological wonders, pick-up lines remain extremely popular. It's no wonder that these Internet- and technology-related pick-up lines are a big hit with Filipinos!
Buti pa ang email, may "attachment."
'Di ka naman camera, pero tuwing nakikita kita, napapangiti ako.
Keyboard ka ba? Kasi, "type" kita.
Google ka ba? Kasi, nasa iyo ang lahat ng hinahanap ko.
Para kang signal. Kasi, pag nawala ka, hinahanap kita
Password ka ba? 'Di kasi kita makalimutan eh.
Twitter ka ba? Because you're so "tweet!"
Uy, papicture tayo! Para ma-"develop" tayo!
Jobs or Professions
Different types of jobs are often used in pick-up lines, mainly because the job role can be related to love and romance. Check out these interesting examples:
Alam mo ba na scientist ako? Ikaw kasi ang "lab" ko.
Amo ba kita? Bakit inaalila mo ang puso ko?
Mekaniko ka ba? Kasi, ikaw na ang nagpapatakbo ng buhay ko.
Pulis ka ba? Kasi, nahuli mo ang puso ko.
Pwede ba kita maging driver? Para ikaw na magpapatakbo ng buhay ko.
Teacher ka ba? Kasi, tinuruan mo akong magmahal.
Motion and Travel
From roads to vehicles to traffic-lined streets, Filipinos can come up with the most interesting pick-up lines. Consider trying these out with your crush:
Ang buhay ko ay parang seesaw. Pag wala ka, "down" ako.
Barya ka ba? Kasi, umaga pa lang, kailangan na kita.
Handa akong takbuhin ang mundo… Basta ang finish line sa puso mo.
Ibon ka ba? Lumilipad ka kasi sa utak ko.
May MMDA ba rito? Kasi, nagkabanggaan ang mga puso natin!
Pagod ka siguro? Kasi, buong araw ka nang tumatakbo sa isip ko.
Para kang traffic sa EDSA! 'Coz I just can't move on!
Philippines ka ba? Kase, "it's more fun" pag kasama kita!
Tatakbo ka ba sa eleksyon? Kasi, botong-boto sa'yo ang parents ko.
Taxi ka ba? Kasi, habang patagal nang patagal, napapamahal na ako sa'yo.
Music and Television
Due to the creativity of Pinoys, there are many hit songs and tag lines from TV shows/commercials that are currently being used in pick-up lines. Here are some examples:
Alam mo kung gatas ka, ikaw ay Nido. Kasi, "You're my no.1!"
Bakit kailangan ko pang magbukas ng Coke? Eh kung ikaw lang naman ang "happiness" ko!
Centrum ka ba? Kasi, "You make my life complete!"
Magic Sarap ka ba? Kase, araw-araw mong pinapasarap ang buhay ko.
Mag impake kana. Pupunta tayo sa home for the aged kasi… "I wanna grow old with you."
Noodles ka ba? Kasi, "Lucky Me."
Miss, album ka ba? Kasi, "single" ako eh.
Para kang tindera ng sigarilyo. You give me "Hope" and "More."
Teleserye ka ba? Ang sarap mo kasing subaybayan eh!
Schools and Subjects
Do you remember your school days when you would play "FLAMES" and write acronyms such as "ITALY" (I Truly Always Love You) with your classmates? Well, here are some pick-up lines that may still work with your high school crush:
Ang galing mo siguro sa puzzles. Kasi, umaga pa lang, nabuo mo na ang araw ko.
Alam mo, ako ang "Science" at ikaw ang "lab" ko.
Favorite subject mo ba ang geometry? Kasi, kahit anong "angle," ang cute mo!
Glue ka ba? Kasi, nakadikit ka sa isipan ko.
Meron ka bang eraser? Hindi kasi kita mabura sa isip ko.
Ok lang na ako ang magbayad ng tuition fee mo. Basta pag-aralan mo lang akong mahalin!
Table of contents ka ba? Ikaw kasi ang laman ng bawat pahina ng buhay ko.
Tapos na ba yung exam mo? Para ako naman ang sagutin mo…
Word Play
Technically speaking, all pick-up lines use word play. That's why they're so funny, interesting, and usually effective. Nonetheless, the sheer creativity and word play in the following pick-up lines are definitely out there!
Apoy ka ba? Kasi "alab" you.
Christmas ka ba? Kase, I wanna "merry" you!
Inii-"small" ka ba nila? 'Di bale, inii-"big" naman kita!
Kung posporo ka at posporo ako, eh di, "match" tayo!
Nakakapagod umupo. Pwede bang "tayo" na lang?
Alam mo ba? Hindi tayo tao, hindi tayo hayop, at hindi rin tayo halaman. "Bagay" tayo, bagay.
Sana ako nalang ang Sabado at ikaw naman ay Linggo. Para ikaw ang kinabukasan ko.
Sana "T" na lang ako. Para I'm always right next to "U."
Sayo na ang PhilHealth, sayo na ang SSS. Basta akin ang "Pag-IBIG" mo.
Top view, side view, bottom view. Kahit anong view, "I love view."
"Kilig" Pick-up Lines
Some pick up lines are funny and some are witty, while there are those that are undeniably romantic. Here are some pick up lines that are meant to bring out the "kilig" feelings in anyone who hears them:
Aaanhin pa ang gravity… Kung lagi lang akong mahuhulog sa'yo?
Alam mo ba ang pinakamasarap na feeling sa buong mundo? Ang maka-"feeling" ka!
Dalawang beses lang naman kita gustong makasama… "now" and "forever."
'Di mo pa nga ako binabato, tinamaan na 'ko sa'yo.
Pwede ba kitang abutin? Kasi, ikaw ang pangarap ko eh.
So… have you figured out which pick-up lines to use on your crush or special someone? Take your pick from the above lines and see which ones are the most effective! Whether you're in the getting-to-know-you stage, courtship stage, or already in a relationship — these lines are bound to make your relationship closer and more exciting!
READ NEXT: Long-Distance Couples Express Love with "Car Trunk Surprise"