For many Filipinos, traveling to France is a dream come true. With its iconic landmarks, rich cultural heritage, and vibrant cities, it is no wonder that France is one of the top destinations for Filipino tourists. However, before you can pack your bags and explore the City of Lights, you must first obtain a travel or visit visa. Additionally, it's important to know France do's and don'ts to ensure that you have a safe and enjoyable trip.
Also Read: How to Become an OFW and Work Abroad
Applying for a visa can be a daunting and confusing process, but with the right information and preparation, it can be a smooth and hassle-free experience. In this article, we will provide a comprehensive guide on how to apply for a travel or visit visa to France as a Filipino, including the required documents, application process, and tips for a successful application.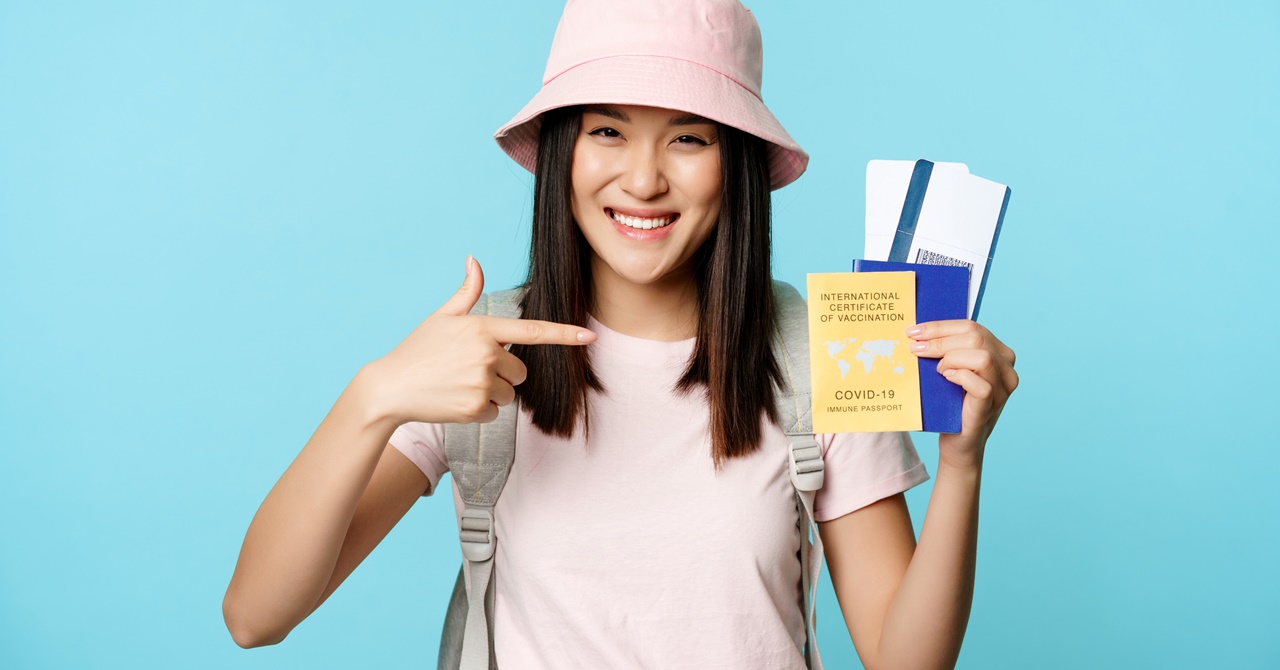 Disclaimer: The information posted here is based on the personal experiences shared by the OFW in the video below. Please let this post serve as a guide only. If you have specific questions, you may ask the OFW by commenting on their video on their accounts.
The Ultimate Guide to Getting a Travel or Visit Visa to France as a Filipino
The information below comes from the YouTube channel JASTravel. This video is for those visa applicants who are planning to apply for a short term visa to France . Specifically, this is for those who want to apply for a tourist visa and visit visa. If you want to watch the full video, then click on the link below:
The vlogger provided a comprehensive guide on the necessary steps to follow when applying for a visa, including a list of standard requirements, or major recommendations, that can improve the chances of approval.
Before beginning the visa application process, it's crucial to establish the purpose of the visit. If the purpose is purely tourism and there are no existing connections or contacts in France, a tourist visa is the appropriate option. However, if there is a resident, national, family member, partner, or friend in France who is inviting the applicant, a visit visa is required.
It's important to note that only those who are legally residing in France, have residency, or are French citizens can act as inviting parties for a visit visa. If there is no proof of residency for the inviting person, a visit visa cannot be obtained.
As a summary of the steps required to get a travel or visit visa to France, here is a list:
Determine if you need a travel or visit visa
Get a France Visa portal account
Book appointment with VFS/Global France
Pay the visa fee
Track your visa application
Prepare and submit the standard requirements
Get a flight itinerary reservation
Make a complete travel itinerary
Prepare supporting documents
Get travel insurance visa
Write a cover letter
Get proof of sufficient financial means
Get supporting documents from a sponsor (if you have one)
Provide evidence of employment status
Get proof of enrollment / approved letter of absence from your school or university
Proof of strong ties / proof you will return to the Philippines
France Visa portal account
Once the visa category has been determined, the next step is to create an account on the France visa portal. This account will aid in filling out the application form and facilitate the process of submitting the necessary documents.
Upon completion of the steps on the visa portal, the applicant will receive a comprehensive list of requirements that corresponds to the selected visa category. It is worth noting that the French embassy website does not offer a ready-made list of requirements as other embassy websites, such as the Netherlands, Germany, and Belgium do. Therefore, it is essential to allocate sufficient time to explore the website and determine the required documents.
Book appointment with VFS/Global France
The next step involves booking an appointment with VFS/Global France, as walk-ins are not allowed. To secure an approved appointment, it is advisable to book one to two months before the intended travel date since appointments are usually unavailable six months in advance. While an earlier application may be made, it is not recommended due to the scarcity of available appointment slots.
In addition, it is necessary to create a separate account for VFS, even if the applicant has already created an account on the visa portal.
It is crucial to ensure that enough time is allocated between the date of appointment booking and the intended travel date, so that all the requirements listed on the visa checklist can be completed. On the day of the appointment, the applicant must do the following:
Provide all of the necessary requirements
Pay for the visa fee and visa service fee
Submit their biometric information.
Surrender passport to the embassy for processing.
It is important to note that once the passport is submitted to the embassy, it cannot be retrieved, even if the applicant has an upcoming trip planned. Therefore, if planning to travel to another country for vacation prior to visiting France, it is advisable to do so before applying for the visa. Once the passport is submitted, the applicant must wait until it is returned, along with either the visa or a denial letter.
Visa Fee
The visa fee for France is 80 euros or approximately 4,706 Philippine pesos, while the VFS service fee amounts to 32 euros per visa applicant or approximately 1,798 Philippine pesos. It is advisable to confirm the fees for all types of visas on the VFS France website.
After completing the application and submitting all the required documents, the next step is to track the visa application status. This can be done by accessing the VFS website and entering the application reference number and date of birth. It is recommended to regularly check the status of the visa application to stay informed about any updates or changes.
Track your visa application
The typical processing time for a French visa is 15 days, but in some cases, applicants may receive a decision earlier than the expected date. However, the process may also take up to 30 days, depending on various factors.
Once the processing is completed, the embassy will send the applicant an SMS, text message, or a letter informing them of the result. The passport will be returned to the applicant through one of several ways, such as direct delivery to their home, collection at the VFS France office, or other means specified by the embassy. It is important to follow the instructions provided by the embassy or VFS to ensure a smooth and hassle-free collection of the passport.
Standard Requirements
The vlogger has conducted extensive research to provide a list of standard requirements needed for a tourist or visit visa application. Although the French embassy website does not explicitly provide these requirements, they have been gathered from other embassy websites and reliable sources. The requirements are as follows:
Duly filled-out application form
Two recent ID Pictures in ISO/IECE Format
Passport and copies of previous visas
Photocopies of the bio page and back page of the passport
Firstly, a duly filled-out application form is required, which can be answered online at the France Visa portal. It is crucial to ensure that all the answers are correct, including spelling, as this is the embassy's only basis for evaluation.
Secondly, two recent ID pictures in ISO/IECE format are needed.
Thirdly, a passport and copies of previous visas are necessary. The passport should have at least three months beyond the return date, as required, and at least two blank pages. It is essential to make sure that the passport does not have any damage. If the passport is about to expire, it is advisable to renew it before applying for the visa. Additionally, it is crucial to bring both the current and old passport, especially for frequent travelers who have renewed their passport multiple times. This is particularly important for passports with old travel stamps.
Fourthly, photocopies of the bio page and back page of the passport, where emergency contact details and the signature are located, are required. It is important to ensure that these copies are legible and have been answered. Furthermore, all travel stamps and previous visas in the current passport should be photocopied and brought along for reference during the application process.
Flight Itinerary Reservation
The flight itinerary reservation should include the dates and flight numbers specifying entry and exit from France. To ensure that you won't waste your money, the vlogger advises not to purchase a fully paid ticket right away if you're still in the process of applying for a visa. There is no guarantee that your visa will be approved, and some airlines don't offer refunds in case of flight cancellations.
Instead, you can opt for a ticket reservation which you can easily obtain from various websites. These reservations are usually valid for only 24 to 48 hours, so it's recommended to obtain a dummy ticket instead, which can be used for visa applications or immigration purposes.
The vlogger even offers a link to her website where you can get a dummy ticket. These dummy tickets are typically valid for up to 2 weeks, giving you ample time to complete your visa application.
Complete Travel Itinerary
The day-to-day itinerary is an important requirement when applying for a tourist visa. It should include the following details:
Accommodations
Daily activities
Places you plan to visit
Dates of your planned activities.
Even if you plan to stay at your partner's house during your visit, it's still necessary to create a travel itinerary. The embassy needs to see your plans for traveling to Europe, even if it's just to visit someone. Make sure to include all necessary details in your itinerary, including the addresses and contact information of your accommodations and the activities you plan to do each day.
Proof of accommodation
For those applying for a tourist visa, the proof of accommodation can be any of the following:
Hotel reservation
Airbnb booking
Apartment reservation
or any other proof of reservation that covers the entirety of your stay in France.
You can book and reserve a hotel without having to pay for it upfront, which is useful when applying for a visa. If you pay in advance and your visa is denied, you may not be eligible for a full refund.
For those applying for a visit visa, the proof of accommodation requires the following:
Informal invitation letter
Attestation d'accueil
You should get an informal invitation letter from your inviting person or host. The letter should explain why they are inviting you, the nature of your relationship, and your plans while in France. The most important requirement for a visit visa to France is the "attestation d'accueil" or reception certificate, which is issued by the person who will be hosting you during your stay in France.
This certificate is a form that proves your accommodation in France for the duration of your stay. Your host will need to visit the municipality where they are registered and request the attestation d'accueil. The form must be stamped by the consulate and presented upon entry into the country. It needs to be sent to you as an original document, not a scanned copy. While scanned copies may be accepted by less strict consulates, it is always best to have the original form, as previous applicants have reported that it is often requested.
Supporting Documents
Furthermore, make sure you have the following requirements from your host:
Informal invitation letter
Scanned copy of passport with travel stamps
Scanned copy of resident ID or any other valid IDs.
Proof of accommodation – this is optional
Proof of relationship
Travel Insurance Visa
Ensure that your insurance policy is accredited in France and covers the entirety of your stay. If you are applying for an 80-day visa, make sure that your insurance policy is valid for at least 80 days. However, it is recommended to add a few extra days to your policy. For instance, if you plan to stay for 80 days, it would be better to purchase an insurance policy that covers 85 days. This ensures coverage for any days spent traveling to and from France.
Cover Letter
Stating the purpose of the visit to France and a brief description of your itinerary. This is very important. A cover letter is one of your documents that will help gain trust and approval from the embassy when it comes to your visa. Its your only way to explain to the consulate the purpose of your visit. This is a letter that can help explain to them the assurance that you will be returning to your home country. The letter also explains all documents that you need to pass to them.
If there are some documents that you haven't submitted yet. If you have documents you are missing, e.g. no ITR, COE, etc., all you need to do is to explain that in your cover letter. There are many who have been denied because they don't have a cover letter or they do have but it's so basic and doesn't even have the information that should be written there.
Obtaining a travel or visit visa to France as a Filipino may seem like a daunting task, but with proper preparation and guidance, it can be a straightforward process. Remember to carefully review the required documents, ensure that all information is accurate and up-to-date, and submit your application well in advance of your intended travel dates. You may also seek help from the relevant agencies and institutions, including the Philippine Embassy in France. By following the tips and guidelines outlined in this article, you can increase your chances of a successful visa application and look forward to an unforgettable adventure in the enchanting country of France.