Visa application, along with a few other transactions, requires proof of financial ability or bank statement. If you don't have a bank account yet, securing this requirement might be a tad difficult. A lot of people seem to find the required initial deposit and the maintaining balance of a bank account discouraging. Because of this, UnionBank created a solution that offered bank accounts without the inconvenience of a regular one. Their solution: a bank account that can be opened online and with no Initial Deposit – the UnionBank Personal Savings Account.
Also Read: How to Link Unionbank Account to Gcash
It is really good nowadays that there are more banking options without requiring much cash deposits beforehand. After all, everything is going digital and this is a good way for banks to acquire more customers by sweetening the deal of creating accounts for Pinoys. This makes it nice for us consumers as we now have more choices when opening digital bank accounts.
Learn more about how to secure your own UnionBank Personal Savings Account without going anywhere or spending any amount now.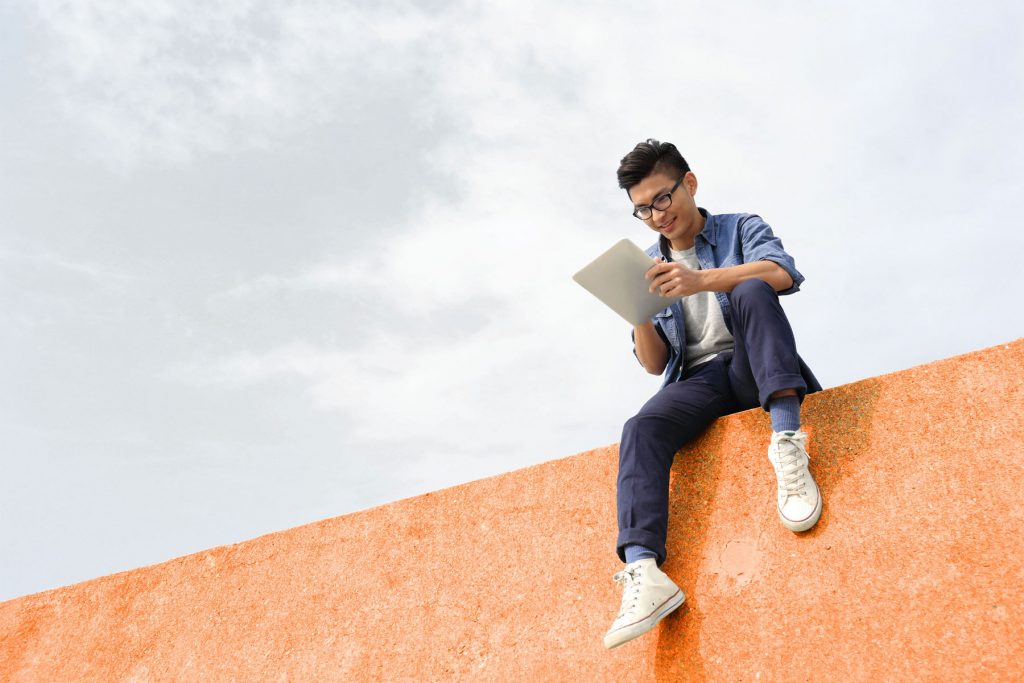 UnionBank's Personal Savings Account Features
For you to even be interested in opening a UnionBank Personal Savings Account, it is imperative to understand what's in it for you. We listed some of the most attractive features and benefits especially for you. Here are some of them:
Zero Initial Deposit
No Minimum Average Daily Balance (ADB) Requirement
ADB to earn interest is PHP 10,000 with 0.10% interest
Comes with Bancnet ATM Card
The ATM card is a Visa EMV Debit Card, which can be used for purchases online
24/7 online access via UnionBank Online
Philippine Deposit Insurance Corporation (PDIC) up to PHP 500,000 per depositor
Easy online application
Waived annual fees (P350) for the first year
Waived annual fees if you maintain at least PHP 10,000 on your daily balance
Types of UnionBank Personal Savings Debit Card
Now that you are slightly interested, note that there are various types of Personal Savings Account you can choose from.
EWallet – The No-frills Basic Savings Account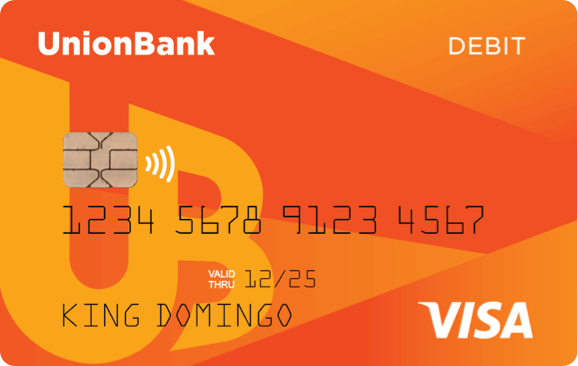 This EMV Visa Debit Card allows its user to withdraw and transact online, local or international, and enjoy exclusive offers and discounts anywhere. Though it comes with a P350 annual fee, it offers the following benefits:
Your new Visa debit Card uses Visa microchip for every transaction.
PDIC-insured deposits for up to P500,000 per depositor
Secure card information and payments with the embedded EMV Chip Technology
Enjoy exclusive offers, discounts and promos from visa
Easy access in redeeming rewards instantly through Unionbank Online
GetGo Debit – Rewards-earning Savings Account that converts your spend into Cebu Pacific GetGo Points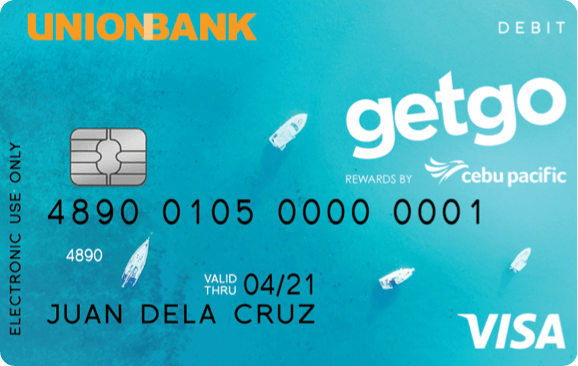 A debit card that is perfect for those with insatiable wanderlust, the GetGo Debit Card offers some travel perks along with the benefits of a regular savings account. With an annual fee of P500, this card offers:
Exclusive Access to GetGo and Cebu Pacific Seat Sales
Fly for free faster with the first and only debit card that earns 1 GetGo point for every P100 spent through VISA and Bancnet.
No maintaining balance or initial deposit required
Offers early and exclusive access to GetGo and Cebu Pacific seat sales.
PDIC-insured deposits for up to P500,000 per depositor.
10% discount on points when booking flights with GetGo
Enjoy cashless payments with VISA, both locally and abroad
24/7 Banking anywhere, anytime
Quick and securely passcode, fingerprint or Face ID login for iPhone X users
Free funds transfer to other banks
UnionBankLazada Debit Card – The first and only debit card that earn Lazada Wallet Credits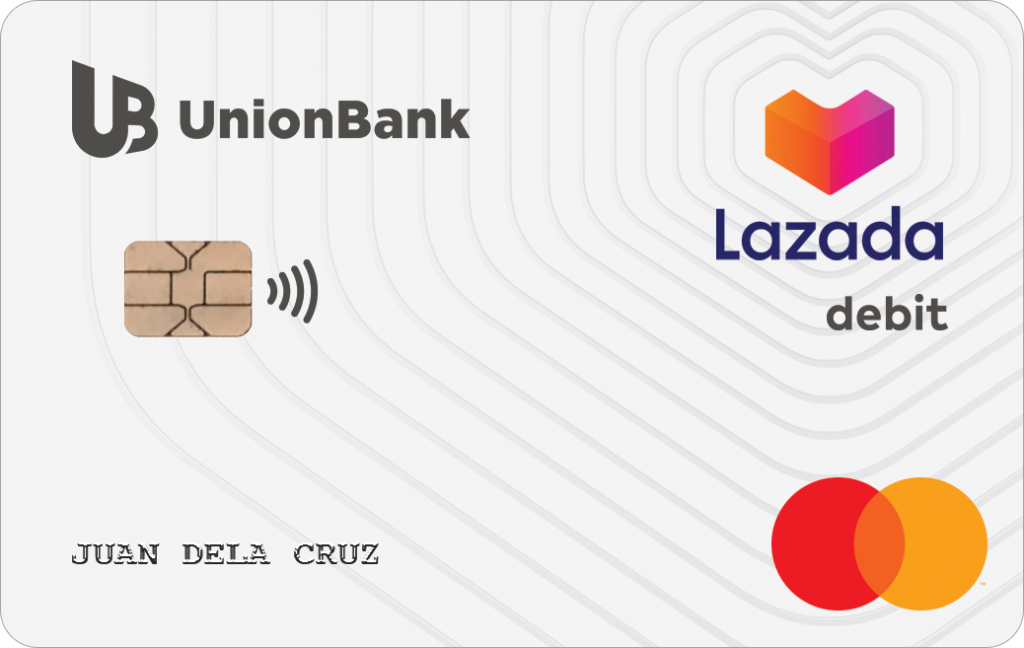 This debit card is perfect for those who can't help but go shopaholic, despite the restrictions in outdoor activities. So, if you are among those who go gaga for online shopping and Lazada sale events, then this card is for you. It comes with a P500 annual fee, but you can enjoy the following benefits as well:
Earn Lazada Wallet Credits
Get 2X Cashback for Every PHP 200 spent in Lazada
Get 1X Cashback for Every PHP 200 spent for other stores
Enjoy an insured deposit by PDIC up to P500,000 per depositor.
No initial deposit and maintaining balance required
Exclusive Lazada discount and privileges, which offers additional savings on your purchases
The UnionBank Lazada Debit Card also comes with a Virtual Card which may be viewed and used online via the app
PlayEveryday – A Gamified Savings Account that Can Be Used to Claim Rewards for Movies, Travel, Shopping, Dining, and More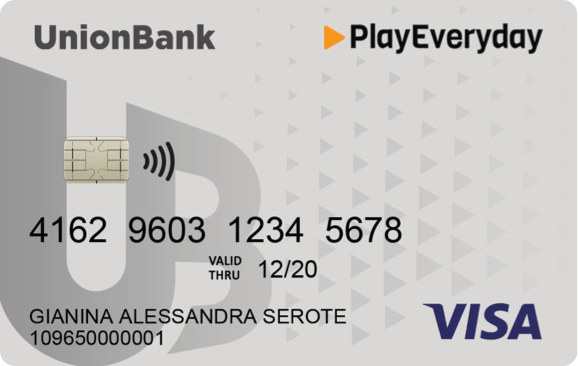 Experience the fun in adulting with this gamified savings account from UnionBank. In exchange for P500 annual fee you need to pay for using this card, you can enjoy the following benefits:
Deposits are insured by PDIC up to P500,000 per depositor.
Be part of the first gamified banking rewards program
No maintaining balance or initial deposit
Own one of the few points earning debit card
Start collecting points. Every P20 Visa spend = 1 play point
More than one way to collect Play Points!
Level up, join the leaderboards, and redeem exclusive rewards
Choose the avatar that suits your personality best
Redeem your rewards instantly through UnionBank Online
Use your Visa card anywhere in the world and enjoy exclusive discounts and privileges
Requirements when opening a UnionBank Account Online
The following requirements need to be prepared if you want to open a UnionBank Account online:
Cellphone with Camera
Internet connection
A selfie
a Valid ID, which could be any of the following:

Passport
Driver's License
SSS ID
PRC ID
Postal ID
UMID Card
How to Apply for UnionBank Account Online
Because going out has become too much of a hassle, being able to open an account without having to prepare and submit many documents or go out to the bank, though this new program from UnionBank is perfect.
To get you started, you can read the following instructions and start applying for one:
Download the UnionBank application from either Google Play or Apple iOS.
Tap 'Open An Account.'
Choose the account you will open.
Select the type of card you prefer. Then tap Select.
Accept the Customer Declaration, Terms and Condition, and the Privacy Policy.
Key in your e-mail address and mobile number.
Enter the One-Time Pin (OTP) sent to your number.
Key in all the necessary details for your profile and create a User ID and Password for your online account.
Upload or take a picture of your ID.
Take a selfie and confirm that you are really the person applying.
Review the details of your application and confirm.
Wait for about 24 hours until your account is activated.
Video: Watch how to open a UnionBank Personal Savings Account here:
Learn some ways to use your new UnionBank account by reading How to Link Unionbank Account to Gcash.