In this day and age, most if not all of our options are influenced by convenience. And this is largely affected by the technology we use every day. Is there an easier way to do this? How fast can this be done? These are just some of the things that constantly run in our minds, affecting our everyday decision-making.
However, when it comes to matters involving money such as banking and investments, some Filipinos including OFWs, still lack the understanding of how technology can actually benefit them in this regard.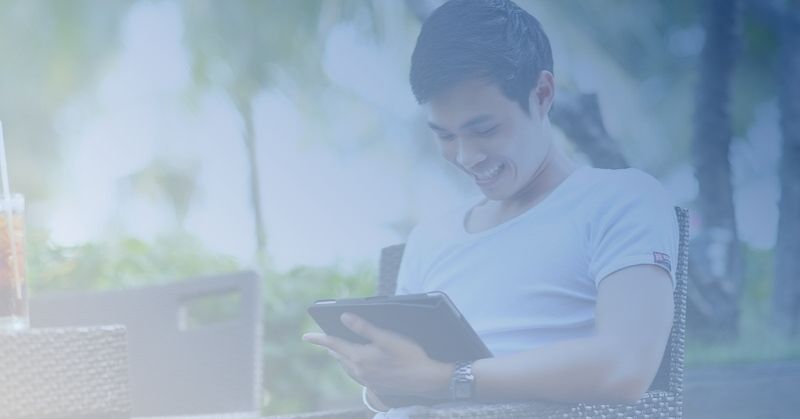 What You Need to Know About Digital Banking
In this post, we will talk about digital banking and how this can greatly benefit every one of us including those who are based or are working overseas.
What is Digital Banking?
Before we dive deeper into the topic; first, let's find out what digital banking is. Digital banking is an online facility that allows you to perform various bank transactions using your smartphone.
In a nutshell, digital banking allows you to perform banking activities using your smartphone wherever and whenever you need to do so. This means no more long queues in the bank or at the ATM counter for you! How convenient is that?
But as we've mentioned earlier, digital banking is performed using your smartphone and therefore requires you to download an "app". To do so, simply go to the App Store or Google Play Store to get your bank's app to avail services such as, but are not limited to the following:
Opening a bank account
Depositing money
Paying bills
See, by having your bank's app on your phone, you can manage your account with just a few clicks and make banking transactions so much easier and more accessible for you.
What are the Features of Digital Banking?
Other than avoiding traffic on your way to the bank and the long (and winding) queues, especially on a Monday – or every day, for that matter, there are far many benefits you can get from digital banking. These include:
Opening a bank account with just your mobile phone.
Depositing money – although as of this writing, this is only limited to check deposits. To do so, simply take a picture of the check and it will be processed online. Unfortunately, at this point in time, cash deposits are not allowed since there is no program yet that could read paper money.
Managing your bank account whenever or wherever. This gives you the flexibility to do it even outside banking hours or during weekends.
Paperless transaction
24/7 customer assistance
Simple and secure banking
At this point in time, these are just some of the basic features offered by digital banking, and hopefully, more will be added soon.
What's in it for OFWs?
The most basic yet important reason for OFWs to try digital banking is convenience.
Despite being miles away from home, not to mention the differences in time zones in most cases, sending remittances can be easily done online nowadays, whenever you need to or wherever you may be in the world.
Also, consider opening a savings account where you can deposit money because you'll never know what could happen in the future.
Hopefully, through the information presented in this post, you would be more confident in trying out new technologies especially digital banking to help you make your life as an OFW much more convenient and easier.
There are various bank accounts for OFWs that offer digital banking but you can also do your own research to find out more, but here's a start:
READ:
ALSO READ: Here Are Some Ways to Manage Your Bank Accounts