We all know that investing in real estate is a smart decision for anyone, especially OFWs. The value of real estate does not depreciate. Instead, it is one of the most stable assets you can have in your investment portfolio. This has been greatly appreciated in unexpected circumstances such as a calamity or a pandemic.  Other than that, you can even make money from your real estate property if you know how you can convert it into a profitable asset.
The good news is there are lots of ways you can convert your property into a money-making machine, or at least a source of passive income. If this is something that you want to achieve for yourself, then be sure to read the rest of this guide. We will present some fantastic ideas for earning passive income through converting/profiting from your home using the numerous property investment alternatives available. Keep reading to learn more.
List Of Investment Opportunities for Properties in the Philippines
So far, the Philippines' real estate market has been steadily growing, and the future appears optimistic for this industry. There are numerous ways to begin investing in real estate, and some of them do not involve much effort other than a financial investment. And if you're creative enough, you can future-proof your property by converting it into a source of passive income, ultimately benefiting you in the long term. Listed below are some excellent ideas you can pick up: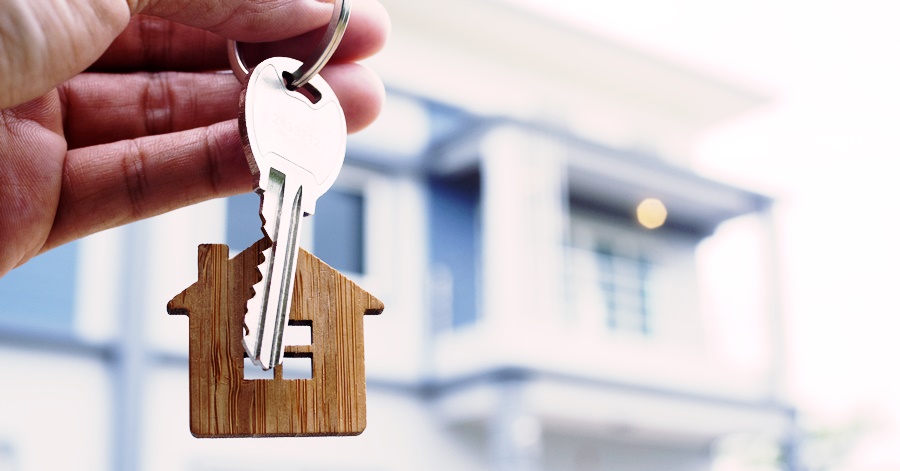 Bedspacing or Shared Condo Rental
The most typical type of property investment is renting your property to more than just one person or a group. Tenants are continually looking for new areas to live in, particularly in commercial districts like Ortigas and Makati. If you own a property in these locations, take advantage of this to make passive money by hosting bedspacers in your spacious house. Think of this as helping people who need to have a roof over their heads while in the city.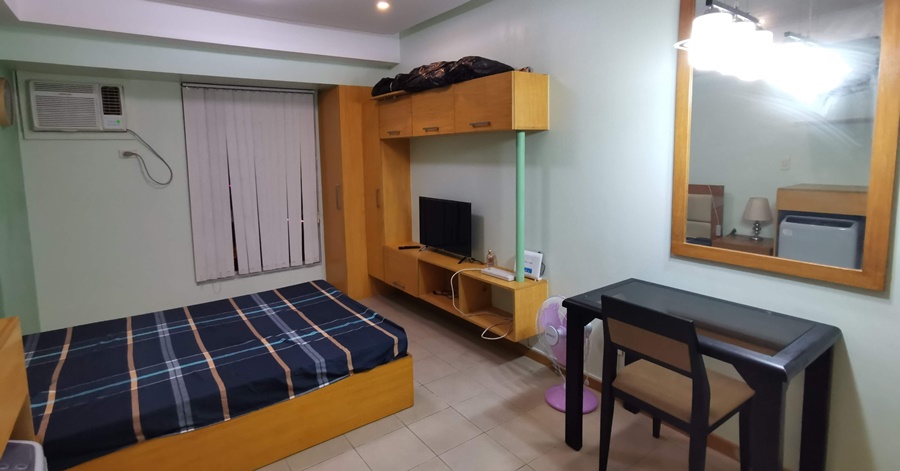 Aside from closeness to areas of employment and educational institutions, a bedspace for rent frequently includes features that appeal to this specific demographic, such as wi-fi and communal lounges for socialization, without the cost and commitment of renting or purchasing a condo unit.
Furthermore, a bedspace for rent encourages collaboration among inhabitants, paving the path for a good work-life balance that alleviates the stress of city living.
Of course, you should do some background checks on your tenants before accepting them. Because they will be using your property for quite some time, it is best to develop at least a friendly if not business-like relationship with them. After all, any kind of business must be solidly built on trust.
List Your Property on Airbnb
If you are not comfortable with the idea of having a long-term tenant, consider getting one for the short term. You can do this by signing up to become a host on Airbnb. List your wonderful house as a temporary sanctuary for guests. Hotels and motels may be quite pricey, which is why Airbnbs have become a popular property investment since 2012.
The additional income is probably the most significant benefit of offering your house on the Airbnb site. Furthermore, the platform allows you to set your own pricing and alter it as you see fit (during in-demand times and holidays). There's also a "Smart Pricing" tool that considers local demand and can assist you in determining the appropriate price.

Listing your home on the site is also free, so there are no expensive sign-up fees or membership dues if you simply want to check it out. 3 You simply market your home, pick your price, and share it with others.
Airbnb also provides a great deal of flexibility. You are not obligated to host 24 hours a day, and you can choose which days to offer to possible visitors. You may also connect your listing with an existing calendar to guarantee that it corresponds to your personal schedule. You can also set your own house policies and decide how much (or how little) of your home to share. Simply list a bedroom or a garage apartment, or list the full house—whatever best suits your needs.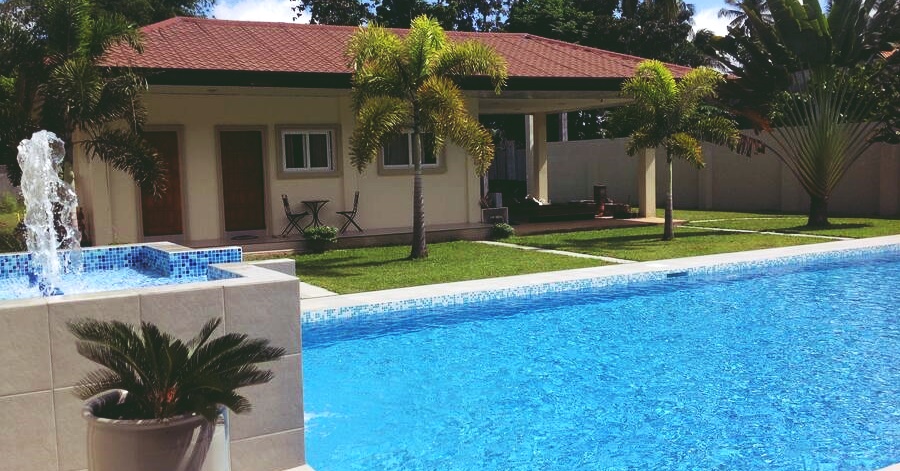 Numerous property owners have already transformed their unused or extra properties for Airbnb use, mostly because hosting an Airbnb is simple. You can determine your property's rates as well as the number of days and guests who are permitted to stay in your home. You might also establish ground rules for how they must use your property. You run the show; they simply comply (and pay!)
Furthermore, because Airbnb customers are forced to authenticate their identities, you may be certain of receiving high-quality guests. There will be no random strangers staying in your Airbnb listing. However, if you're still undecided, you may use the calculator for Airbnb listings to discover how much money you can make as a host.
Rent to Business Owners
Business owners may have a need for properties on lease (especially in prime locations), and is another excellent source of passive income. If you have a vacant garage or space in front of your property, businesses can rent it to set up shop there. You can let entrepreneurs rent your huge condominium so they can do their company there. If you play your cards well, you might even get to enjoy some perks from the business you're renting out.

It's a terrific approach to make passive income as you can observe how they earn their money each month. It's as though you have a role in their success and benefit from it, directly and indirectly.
Host Events and Gatherings
People search for venues where they can hold events and meetings. Make good use of your property by leasing your lovely home or condominium as a venue for an event. Your land may not be able to host up to a hundred, but your place can suffice for a large party. That's adequate for large gatherings, such as a reading club or a game night.

It's important to ensure that your space can accommodate at least 20 individuals. Don't overcrowd your home because it might cost you more than the money you earn off it for property repairs.
Host Seminars and Training
Do you have a skill that you'd like to share with others? By conducting training and workshops on your property, you may share your skills while charging others money. Hosting trainees and students in your home is a great way to profit from your real estate investment since you have the ideal venue to encourage their learning while also enriching their minds with wisdom and ability.

Begin by investing in learning tools such as blackboards, school supplies, a projector, and other learning aids appropriate to the skill you wish to teach.
Use it as a Coworking Space
Coworking venues have become common in Metro Manila since the passing of the Telecommuting Act. Why not transform your property into a coworking space and host freelancers and start-up employees looking for a nice place to work? If you dwell in a bustling metropolis like Pasig, Quezon City, or BGC, you will almost certainly obtain patronage. Even if you decide to use your property in the province, you will most certainly have a steady client base.

All you need to do is provide a high-speed internet connection as well as some basic facilities such as hot drinks (coffee, tea, etc.) and smoking spots. Watch as your property becomes an instant hit.
Rent Your Home for Filming
Another good (if not a very specific way) to profit from your property is to rent it out to professional filmmakers and film students. This is particularly useful if the property is located in a remote or touristy area. Offer your home to several scouting managers. If your property investment is located along a busy street or in a thriving development, this can be quite useful for filming purposes. These are fantastic locales for soap operas and independent films.

Your house might just make its national TV appearance if you play your cards right. This could only certainly mean great things for you and your spot since more people will come to know about it. And if that's too much for your privacy, at least it's a good memory worth keeping.
Make it a Parking Space
Here's another sure-fire way to gain profit. The DILG said that it will appeal to Congress to pass the "no garage, no car" bill. If you have plenty and unused space in your garage for another vehicle, you can lease it to those who need it. This can just be quite a hit if you are near malls. Consider using your front yard or garage as a parking area for mall visitors searching for lower-cost parking.

Summary
Property investing in the Philippines can be quite profitable. It is crucial to understand when to monetize your properties and how to adjust to trends. These property investment alternatives, after all, could help you earn money without putting in too much time or effort, especially in the long run. Be wise in your investments, and most importantly, enjoy the journey and make great memories while you're at it.
READ NEXT: Here are 5 Investments OFWs Must Consider