Many workers have been displaced as a result of the pandemic, both domestically and internationally. This shift has had a significant impact on the market, increasing labor costs in places like Kuwait and the Middle East.
To meet demand, the Kuwaiti market has recently begun to employ Filipino domestic workers. Due to the high demand for these workers, however, the cost of recruitment has also increased significantly.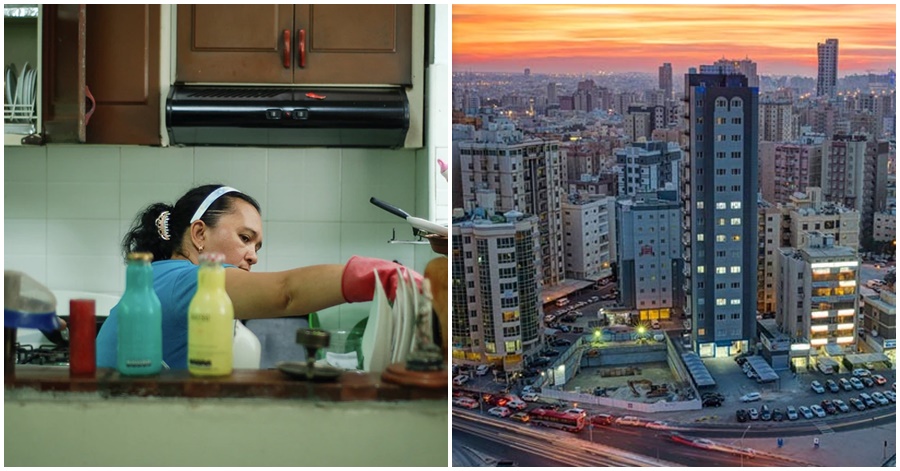 Higher Cost for Recruiting Domestic Helpers from PH Due to High Demand
The recruitment of domestic workers from the Philippines began recently, according to Times Kuwait, and the demand for them in the Kuwaiti market has resulted in a significant increase in recruiting costs.
The cost of hiring Filipino domestic employees is currently between 1,400 KWD and 1,600 KWD (4647 USD – 5311 USD), according to reports. This covers charges for the following:
institutional quarantine,
an airline ticket,
PCR tests, and
administrative costs
These costs are the sponsor's responsibility. The total cost will be 890 KWD if he decides to bring the domestic worker to Kuwait without using an agency. He must also settle the passport fees of the employee. Hiring a foreign domestic worker directly, on the other hand, provides no protection for the worker if she decides to leave her employer or refuses to work.
Recruitment of Filipino workers has resumed following a decline in the number of flights from the Philippines to Kuwait beginning in May 2021. There are already ten trips scheduled for September, with the number expected to rise as Kuwait's demand for domestic workers grows.
READ NEXT: Cost of Living of an OFW in Kuwait – Monthly Expenses