Returning Overseas Filipino Workers (OFW) who plan to put up a business in the Philippines can soon enjoy a higher shopping limit set at USD 4,500 (PHP 243,000+) through Duty Free Philippines' (DFP) Kabuhayan Shopping Program, according to an official last September 26 (Wednesday), as shared in a report by the Philippine News Agency.
According to Malu Malabuyo, officer-in-charge for DFP Marketing, the relaunch of the said initiative, which was first introduced in 2011, will enable returning OFWs to take advantage of an exclusive opportunity to purchase additional duty- and tax-free livelihood products worth up to USD 2,000 more.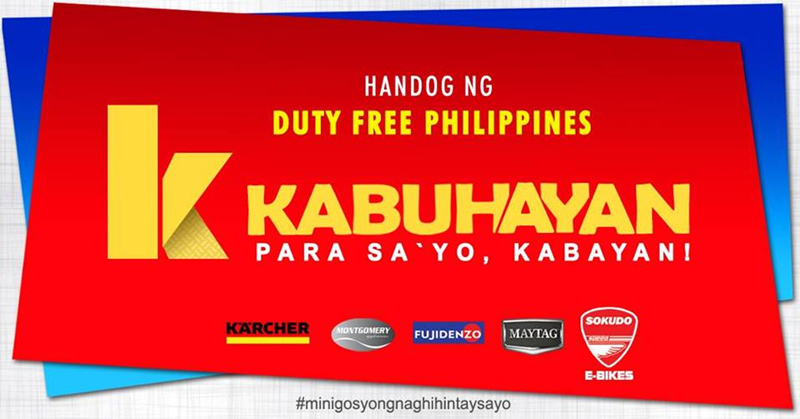 OFWs can soon Enjoy DFP and TESDA's 'Kabuhayan' Shopping Program
At present, there is a shopping limit for OFWs set at USD 2,500. The addition of USD 2,000 will mean that OFWs can shop at least USD 4,500-worth of Kabuhayan items, according to Malabunga.
Meanwhile, OFWs who may be short on funds can avail of credit cards, which can be used on the spot from partner banks for this purpose, shared Malabunga.
ALSO READ: Overseas Filipino Bank Now Open
"Actually, we have bank partners and they will collaborate with us. If the OFWs cannot give outright cash, they can avail of credit cards that they can use," she said.
The DFP, in partnership with the Technical Education and Skills Development Authority (TESDA), will relaunch the initiative for OFWs who want to put up a business in the Philippines on September 30.
ALSO READ: How to Register an Account on TESDA's FREE Online Program
The Kabuhayan Shopping Program was established under the Balikbayan Law (or Republic Act 9174), which provides duty free shopping benefits and rewards to returning OFWs/balikbayans.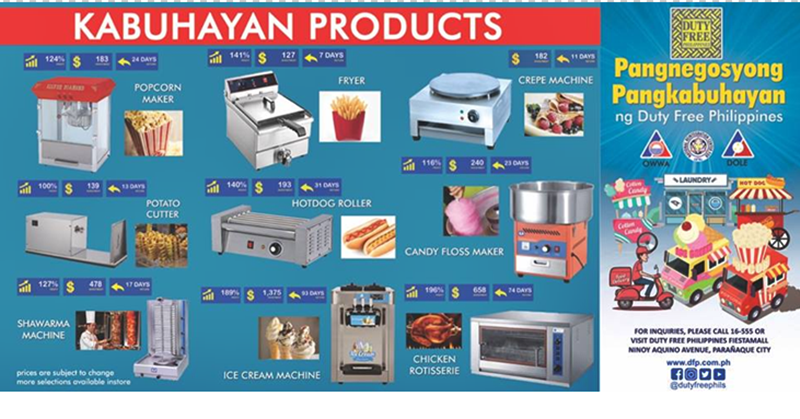 The additional USD 2,000 shopping limit on livelihood tools and procurements will help cover items needed to invest in a small or micro enterprise business, which include but are not limited to:
bread and pastry production,
cookery,
housekeeping,
shielded metal welding, and
car wash, among others.
DFP Chief Operating Officer Vicente Angala noted that the relaunch of the said livelihood initiative has been further strengthened through their partnership with TESDA.
The Kabuhayan Shopping Program aims to create opportunities for returning OFWs/balkbayans to make use of their hard-earned money efficiently, and in such a way that would help them benefit from it the most – which is through investments such as starting a small or micro enterprise business. The initiative will be complemented by training on business development and marketing among others provided by TESDA, shared Angala.
To know more about the program, you may visit Duty Free Philippines' FB Page.
Kabayan, there's still time for you to achieve your goal of putting up a business this year through the DFP and TESDA's investment program. Think about it and spend wisely!
ALSO READ: 7 Tips to Save Money as an OFW