While some of us are already feeling merry and in the holiday mood, this is not enough of a reason to let our guards down. Recently, international health experts have been monitoring the spread of a new Omicron subvariant called XBB, which could trigger a wave of infections by year-end.
Here's what you need to know about this new virus strain. What is the XBB variant? What symptoms could be caused by the XBB variant? How successful are immunizations in preventing XBB spread? Read on to learn more.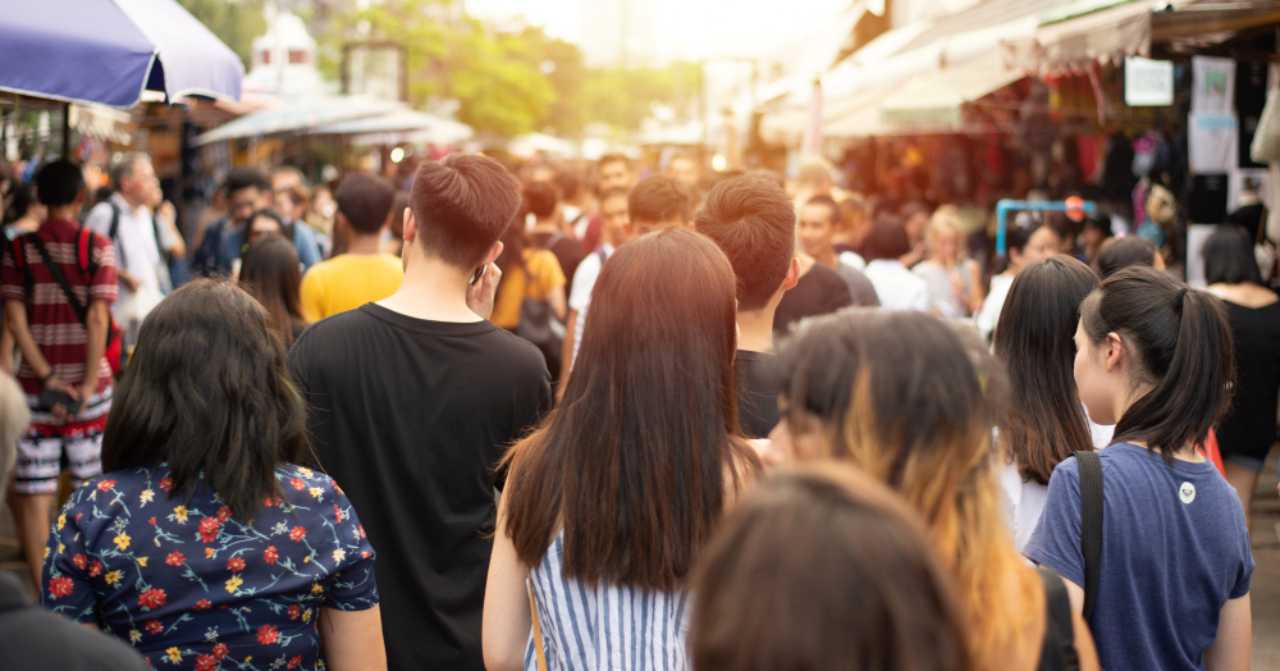 A new group of Omicron subvariants, primarily the XBB variant, is a dynamic mutation that combines earlier Omicron offshoots, as well as BQ.1 and BQ.1.1, and is expected to produce a widespread outbreak of severe breakthrough COVID-19 cases this winter.
The XBB variation, according to the Centers for Disease Control and Prevention (CDC), is not currently contributing to the rapid spread of COVID-19. However, statistics from Asian international agencies show that it is the most immune-evasive strain of SARS-CoV-2 that scientists have seen since the outbreak began. The World Health Organization (WHO) revealed that XBB has been found in 26 countries; Singapore researchers demonstrated how XBB quickly eclipsed BA.5 as the most common strain within a few weeks.
As a result, XBB has been nicknamed the "nightmare" version, with government and local experts bracing for another COVID-19 wave in the United States, akin to the initial Omicron outbreak that happened during the 2021 holiday period.
However, healthcare specialists in the United States said there is now insufficient information to determine how infectious the strain is compared to other newly identified Omicron variants or viruses from earlier in the pandemic.
Richard Martinello, M.D., medical director of infection prevention at Yale New Haven Health System, explains that questions remain concerning the potential of the XBB variety to elude immunizations, including recently delivered boosters, and what types of illnesses it may cause this before the year ends.
"One question is how readily it is transmitted between persons. Another is how it may be able to escape immunity, people's natural immunity or perhaps immunity against vaccines," says Dr Martinello.
"Because with the mutations we see in this strain, we're just concerned it may be able to escape or push through the immunity we already have — if that does prove to be true, that gives further evidence to suggest that, just like the flu vaccine, we may need periodic updates to our COVID vaccinations."
What exactly is the XBB variant?
According to Shira Doron, M.D., an infectious disease physician and epidemiologist at Tufts Medical Center in Boston, the XBB variation is a blend of older Omicron subvariants, particularly BA.2. Furthermore, an upcoming Chinese study finds that XBB strains are "the most antibody-evasive strain studied, much exceeding BA.5", and researchers believe that acquired immunity will not provide the same level of protection as past viral versions.
"XBB doesn't appear to be more virulent or lethal at this time," Dr Doron said. "It has a 'growth advantage' over strains that were circulating in Singapore [in October], likely due to either increased contagiousness, increased ability to evade immunity due to mutations, or a combination of the two."
Dr Martinello goes on to say that the XBB variant's peculiar spike gene structure may make it particularly adept in evading vaccine protection, which is cause for alarm. Concerns have been raised about the efficacy of monoclonal antibody treatments such as Evusheld, which are given to at-risk, immunocompromised Americans who need extra protection against infection.
More research will be needed to determine the severity of disease caused by XBB infections, both in people who have recently recovered from a COVID-19 illness and in people who have received the most current vaccines. For the time being, experts such as Dr Martinello claim that officials assess potential repercussions based on prior Omicron subvariants.
"The way a variant behaves in one country simply cannot be used to predict how it will behave in another," adds Dr. Doron. "There are too many differences between countries — levels of immunity that differ based on number and timing of infections, uptake of vaccination, types of vaccines, and even the underlying age and health of the population. That being said, we are always preparing for the possibility of future surges."
Potential XBB variant symptoms:
There is currently no indication that the XBB variant of SARS-CoV-2 causes different symptoms than earlier strains or causes a specific set of symptoms in typical cases. Dr Martinello believes such immunological responses will grow more common over time, particularly when more people receive their new bivalent booster vaccine this autumn, which may alter how immune systems respond to subsequent infections.
"That immunity modifies how — if we do get infected again, or have been infected with COVID recently — we experience clinical symptoms that we have from COVID," he explains.
Getting tested is the most accurate approach to determine if you have an XBB variant illness. Current cases that XBB and other Omicron subvariants may cause may result in any known combination of COVID-19 symptoms, as no two COVID-19 cases induce the same kind of symptoms with the same severity.
If you have two or more of the following symptoms simultaneously (especially if they are severe), you should have a COVID-19 test as soon as possible. The following are some of the most prevalent COVID-19 symptoms associated with many of the circulating Omicron subvariants:
Fever and body chills
Chronic fatigue and widespread body aches
Consistent headache
Cough
Sore throat
Shortness of breath or difficulty breathing
Respiratory congestion, including runny nose
New loss of taste or smell
Nausea or vomiting
Diarrhea
Can vaccines prevent the spread of an infectious subvariant?
Previous vaccinations, according to Dr. Doron, "are not very efficient at preventing infection by any Omicron strain," which may explain why the XBB variety is spreading COVID-19 so fast throughout impacted populations.
"One particular concern is that the new vaccine targets BA.4 and BA.5 subvariants, and we know XBB is partially a spinoff of BA.2 — but it's not at all clear that would make a difference clinically," she adds.
The Centers for Disease Control and Prevention (CDC) and other health organizations have yet to issue official statistics on the efficacy of the most current bivalent vaccine against XBB and any other Omicron subvariant that may appear this season. The good news is that all vaccines, including the most recent booster available to the majority of the world right now, have proven to be highly successful in preventing serious disease and death, even against currently circulating variants.
Dr. Martinello believes that the immune response to a COVID-19 infection includes more than only anti-SARS-CoV-2 antibodies. "We also have a cellular reaction," he adds, "which is a more challenging area of immunology to assess than antibodies." At this point, we cannot predict how well our cellular immunity will perform.
There is good evidence that vaccines reduce the risk of serious illness, even if they do not always prevent infection; consequently, maintaining a current vaccination schedule is critical. They also considerably minimize long-term effects such as COVID and the risk of serious cardiovascular disorders such as heart attack and pulmonary blood clots, according to Dr Martinello.
"We can prevent this by getting vaccinated, by using masks and by keeping our distance from crowds as best as we can this winter," he advises.
VIDEO: DOH confirms local transmission of Omicron XBB, XBC variants
The Department of Health has found that "localized community transmission" of the COVID-19 virus' Omicron subvariants XBB and XBC is already occurring in specific parts of the Philippines.
Soccsksargen, Davao Region, and Western Visayas were the locations of these local transmissions.
On October 21, the officer-in-charge of the DOH Epidemiology Bureau, Alathea de Guzman, revealed that local transmission of the Omicron sub-variant XBB and the XBC variation is already occurring in the country.
De Guzman stated during an online town hall meeting that the DOH had recorded 81 cases of the XBB variety. Seventy-five were marked as recovered, three were in isolation, and the status of the remaining three cases was still being confirmed.
Across 11 locations, a total of 193 occurrences of the XBC sub-variant were identified. At least 176 individuals were classified as recovered by the DOH, 3 were still in isolation, 5 had died, and the status of the other 9 cases was being verified.
De Guzman further highlighted that, in comparison to the prior COVID-19 variants and their sub-variants Alpha, Beta, and Delta, the frequency of severe and critical cases as well as the fatality rate of the new variants remained low.
Final Thoughts
By now, it's pretty obvious that more strains or types of viruses are expected to be circulating within the next few months. This is probably due to the change in seasons, and it's important for us all to know what we can do to protect ourselves from getting sick with the flu.
And with the non-mandatory use of face masks in public, we should be more vigilant in practicing good personal hygiene. The more we take charge of our health, the better off we'll be in the long run.
DISCLAIMER: As new information about the coronavirus pandemic becomes available, some of the details in this article may change from the time of its posting. For the most recent information about COVID-19, please visit the websites of the CDC, WHO, and DOH.
READ NEXT: 10 Essential Tips to Virtually Celebrate the Holidays this Year