One of the best ways to earn passive income these days is through the apartment or room for rent business. This is exactly what two Filipinas who are based in Abu Dhabi had in mind, when they decided to set up their very own apartment rental business in the Philippines.
Also Read: Katas ng OFW: Domestic Helper in Dubai Builds 4 Bedroom House and Flower Business
Ann and Kenn are both licensed dentists in the Philippines who decided to pursue their medical careers in Abu Dhabi, the capital of the United Arab Emirates (UAE). One of their goals is to have an apartment rental business that would enable them to earn passive income in the long run.
DISCLAIMER: This feature article is posted as a guide, for information-sharing purposes only. To learn more about the vloggers and their experiences as OFWs in Abu Dhabi, please visit their YouTube channel, Dentista Lakwatsera.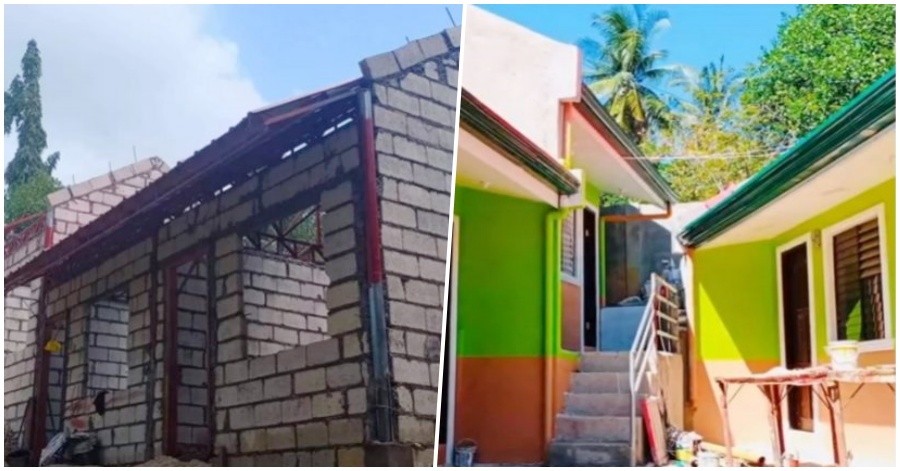 Abu Dhabi-Based OFWs Start Apartment Rental Business in the Philippines
According to the vloggers, they thought about starting an apartment rental business in 2017, when Ann started to work in Abu Dhabi. They were able to buy a 340-square metre lot for PHP 510,000. After saving enough money, they built an apartment consisting of 5 huge couple rooms, which would eventually be rented out.
Also Read: Rights of a Domestic Worker in UAE
Through their YouTube channel, Ann and Kenn shared how they were able to transform a vacant lot into a 5-door apartment. They put in a lot of time, effort, and of course — budget — into creating a well designed and functional living space for future renters.
Through hard work, dedication, and self-discipline in saving money, Ann and Kenn were able to invest in a business that would earn them additional income throughout their lives. Let us watch them talk about their experiences with regard to putting up a rental apartment.
Financial Freedom is something that we should all aim for because it would allow us to have a life full of choices. Just like Ann and Kenn, may we all find ways to earn passive income that would help us achieve financial freedom in the long run!
Below are the videos shared by Ann and Kenn about the construction of their apartment, as shared via their YouTube Channel. This is a two-part video divided into two clips
First Part:
Second Part:
The budget for this apartment for rent business is 2 Million Pesos, as per caption shared on the YouTube Channel.
Ann and Kenn's story is proof that as a reward for all their hard work and sacrifices abroad, overseas Filipino workers (OFWs) can achieve their goals. Their experience serves as an inspiration for all of us to keep on working hard, dream big, and have faith that eventually all of our dreams — big and small — would come true.
It's really good to hear stories of OFWs who have invested their money wisely, so they can have a bright future ahead. With their rental business, Ann and Kenn can continue to receive regular income even after they retire from working abroad.
Inspiring Story: Road to Financial Security
May this story inspire us to also think about other ways how we can invest our hard-earned money. To not get easily swayed with spending our money for temporary things that would not last, but to think of long-term investments that would give us financial security in the future.
As a lesson for our fellow OFWs, a rental property is one type of investment that can earn passive income. There are other types of opportunities you can wisely spend your money on such as a food cart business, a laundry shop, or even a simple buy-and-sell business.
Do you know other OFWs who have started their own business? Share their inspiring stories with us in the comments section below!
ALSO READ: OFW Couple in Sharjah, UAE Builds Dream House, Buys Jeep and Car in 5 Years