Do you want to work as a nurse in Japan? There are many reasons to do so. For one, the demand for nurses is really high in the country due to advanced health care and the fact that the number of ill and aging patients continue to rise.
Due to this shortage of nurses, Japan has created several programs, one of which is discussed in detail in this article, to reach out to neighboring countries, hoping to invite nurses and other healthcare professionals to work for them. In this article, you will learn more about the JPEPA and how you can apply as a registered nurse in Japan through this program.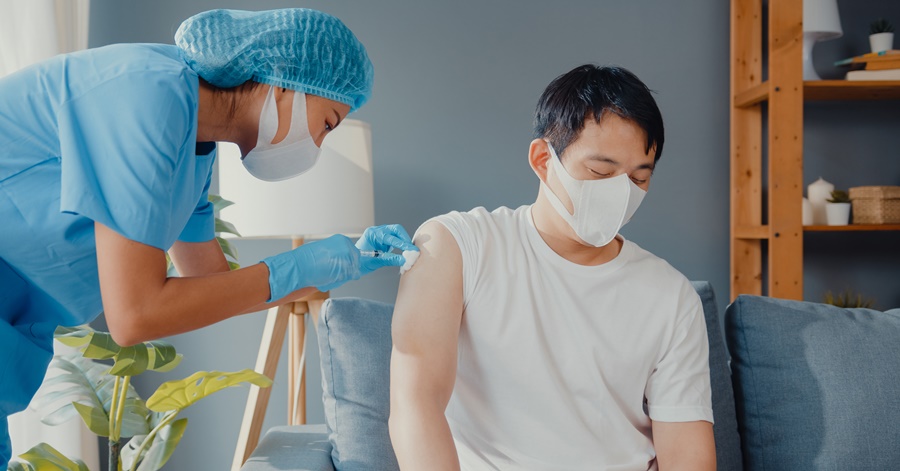 Disclaimer: The information posted here is based on the personal experiences shared by the OFW in the video below. Please let this post serve as a guide only. If you have specific questions, you may ask the OFW by commenting on their video on their accounts.
How can a Filipino Nurse Work in Japan?
The information presented in this video is from the YouTube channel, SANJI no Sekai. Sanji is a Filipino working as a nurse in Japan, and in this video, he answers the most frequently asked question among his viewers and followers in social media. You can watch the full video in the link below:
Can Foreign Nurses Work in Japan?
The first question that needs to be asked is, can foreigners work in Japan work as registered nurses? The answer is yes. In fact, this is written in their law.
According to the Act on Public Health Nurses, Midwives and Nurses, "a person who has graduated from a foreign school or training school for the nursing practice or who has received licensure equivalent to Nursing Licensure in a foreign country, whom the Minister of Health, Labour and Welfare finds to have knowledge and skill equal to or greater than the above candidates for the national examination in Japan.
That is, if you are a nursing graduate and also passed the licensure exam in the Philippines, and the Ministry of Health, Labour and Welfare deems that you can work as an RN in Japan, then you can take the nursing board exam in Japan.
He said that one of the requirements is to have an N1 level for the JLPT (Japanese Language Proficiency Test). N1 level is actually the highest level out of 5 levels, N1 to N5. It is the most difficult level to achieve, especially for Filipinos whose native language is not Japanese.
As you can see, this process is very difficult, but the video talks about an easier way to work as a nurse in Japan and that is through JPEPA.
Applying as a Nurse through JPEPA (Japan-Philippines Economic Partnership Agreement)
First of all, what is JPEPA? It is an agreement between Japan and the Philippines which allows the Philippines to send nurses, caregivers and other healthcare professionals to Japan, since Japan is now in need of nurses and healthcare workers.
As a summary, here are the steps you need to take to work in Japan as a nurse through the JPEPA program:
Application
Orientation
Interview
Matching
Medical Exam
Language Training
Application
The application is done through POEA (Philippine Overseas Employment Administration). Submit your documents and other requirements directly to the main office of POEA in Manila. You can also submit it in the regional offices if you're from the province. However, to be really sure, just submit them directly to the main office.
So when is the application? Well, application only happens once a year, usually during the second quarter. Check out the POEA website during March or April. They will be posting announcements of Japan hiring nurses through the JPEPA program.
You should check out the website carefully since the deadline for application happens just a month after the announcement. This also means that you have to complete all requirements as fast as possible and submit them as soon as possible.
Qualifications
For nursing applicants to the JPEPA program, here are the qualifications:
Graduate of Bachelor of Science in Nursing
PRC Board License
At least three years of hospital work experience
In terms of work experience, this doesn't have to be continuous. For example, you can work for 2 years in one hospital, and one year in another, and that will still count. Also, it's acceptable to have worked in a hospital outside the Philippines. That will also count.
Working as a company nurse or clinic nurse doesn't count, since it has to be hospital work experience. Having said all these, the requirements can change over time, so just check them out.
As a registered nurse, you can also apply as a Caregiver in Japan through this program. If you choose to do so, then work experience is not required. In fact, he says that he has friends who are registered nurses in the Philippines but didn't have work experience. That's why they decided to apply as caregivers in Japan.
Here are the following required documents for nurses:
TOR
Diploma
Copy of PRC ID or License
COE (Certificate of Employment)
You should also have a valid passport, whose expiry date must not be earlier than June of the following year.
You should also have a valid multi-purpose NBI Clearance and an account on POEA which you can register through their website.
After submitting all these documents and requirements to the POEA main office, the next thing you have to do is wait for a few weeks. Then, POEA will post an announcement on their website. In particular, they will be posting a short-list of people qualified to advance to the next stage of the JPEPA program.
Orientation
You will then be asked to attend an orientation or mini-seminar which will be held at the POEA. This orientation will mainly be about Japan, including its culture, what to expect when you go there, etc.
They will also talk about the JPEPA program and what the step-by-step procedure is going forward. The salary will also be discussed, as well as the allowance, board exam, and more.
Interview
The interview will be held at the Crowne Plaza Hotel, Manila Galleria, in front of the POEA main office. The qualifiers will be divided into two groups in alphabetical order. The first group will be interviewed in the first day, while the second group will be interviewed on the second day.
There will be two rooms, the waiting room and the interview room. You can talk with your fellow interviewees while in the waiting room, and there are employers or hospital representatives as well in that room that you can talk to. You can ask them about their hospital, working conditions, and more.
In the interview room, there will be two persons. One is a Japanese interviewer and the other is an interpreter. You don't have to speak in Japanese, but if you can, you can do so to impress. However, just speak English to be safe.
As a tip, just use simple English. You just want the interpreter to understand what you are saying. Some of the questions that you will be asked include the following:
They will ask you about your work experience in the Philippines.
The next questions are about Japan, like why did you choose to work in Japan, or what are the things that interest you about Japan.
Another question that might come up is, how long are you planning to work in Japan. For this question, they want a specific answer.
You don't really need to review medical topics or terms because the questions won't be about these topics.
After the interview, they are going to repeat the same question again, but this time, it will be video recorded. This video recording will then be sent to your potential employers.
You must be visually presentable. Wear semi-formal, formal or smart casual clothes. Fix your hair. Also, try to smile throughout the whole video to leave a good impression.
Matching
POEA and JICWELS (Japan International Corporation of Welfare Services) will send you an email giving you details on how to access the website of JICWELS. An ID and password will be sent to you, allowing you to log in and see the list of hospitals hiring JPEPA candidates.
There are around 30 or 40 hospitals on that list, of which you are then asked to choose 10 hospitals. You will do it by ranking them; in other words, your first choice is your first priority, and your tenth choice is your last.
The matching process goes as follows: POEA and JICWELS will send your video interview to the ten hospitals you chose. To match, at least one of those ten hospitals will also choose you to be one of their employees. If this is the case, then there is a match.
This then implies that the hospital you have a match with will be your employer. Therefore, it is really important to review all hospitals one by one before making a choice. You can just click on the name of the hospital on the list and see more information about it.
Check the following:
Location of the hospital
The kind of facilities they have
The number of vacancies they want
Salary and bonuses
The number of vacation leaves
Whether the hospital will shoulder your expenses or not
Study support or study time. You need to study for the nursing licensure exam, so the hospital you choose must provide you with time to study for that.
It takes around one or 2 months for the result of the matching, so you have to patiently wait. You will be notified through email once the results arrive. It will also reflect on the POEA website.
Don't worry if you are not matched the first time. After this, there will be another set of matching.
First Medical Exam
You will have to undergo medical examination. The results will then be sent to POEA.
Language Training
The first language training will last around 6 months, from November to May the next year. There will be two language training centers, one in Tesda Taguig and the other in Nihongo Center Foundation located in Sampaloc. They will assign you to either of the two centers.
Is the language training free? Yes, it is, and not just that, you will receive an allowance of around 17,000 to 20,000 pesos per month as well. You will also get free accommodation, free books, free uniform and free medical insurance.
You will study basic Japanese for 6 months, including the alphabets, basic words, simple sentences, etc.
Second Medical Exam
The expenses of this will be shouldered by your health card. However, if you have health problems, you will be asked to buy medications to get better, but this is now at your own expense.
Visa Application
After passing this second medical exam, the next step is the visa application. The Japan Foundation will help you process this. The visa application and airfare are free, but you will be asked by the POEA to pay for your Philhealth and Pag-ibig ID.
The next step is to join the PDOS, or the online Pre-Departure Orientation Seminar which is mandatory for all potential overseas Filipino workers.
Language Training
Finally, the next step is going to Japan. Once you arrive in Japan, you will not be sent to the hospital right away. You will have to undergo another 6 months of language training in Osaka, Japan, particularly the Kansai Kenshu Center, from June to November.
This is one of the most memorable and exciting part of your JPEPA journey because the facilities are really nice. It feels like living in a world-class hotel for 6 months. Everything is free, and the food is buffet style, three times a day, except during Sundays, but they will give you food allowance for that.
After graduating from this language training center, your employer will come to fetch you and then you will finally go to work at the hospital.
This deployment is one of the hardest parts of the whole process, because while working, you will still have to study for the board exam. Since your contract is only three years, and the board exam only happens once a year, then normally, you only have 3 chances to pass the board exam.
There you have it. The JPEPA program is an excellent way to work in Japan as a registered nurse. If you are interested, then you should definitely check out the POEA website.