Great news to all our kabayans, President Duterte has approved the bill to prolong the validity of Philippine passports!
In a news release from from the Presidential Communications Operations Office (PCOO), August 2, 2017,President Rodrigo Roa Duterte signed Republic Act (RA) No. 10928 which extends the validity of regular passports from five years to 10 years.
Related Post: Employers Keeping Passport of their Employees is Illegal: Holding on to your Passport is your Human Right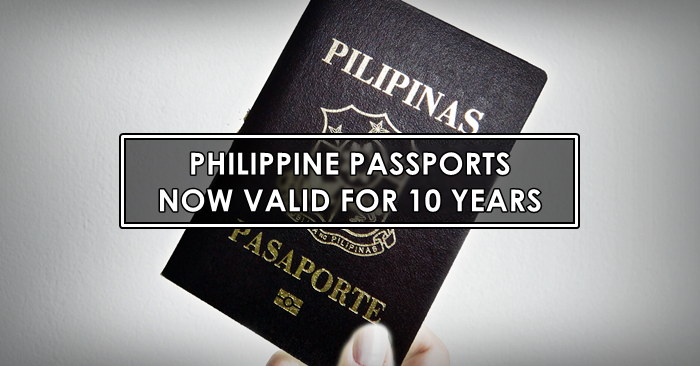 Philippine Passports are Now Valid for 10 Years (from 5 Years)
A lot of Pinoy expats abroad have wanted this extension for a long time as it's quite a hassle for us to go to our respective Consulates and Embassies and apply for a renewal of passport. This is more practical and economical for us to have the 10-year validity approved.
Be advised though that this 10-year expiry of Philippine passport is open to all EXCEPT Filipinos under 18 years old (as passport for minors will be valid for 5 years still).
Also, the Department of Foreign Affairs (DFA), the issuing authority for Philippine passports, "may limit the period of validity to less than 10 years, whenever in the national economic interest or political stability of the country such restriction is necessary", the RA stated.
This is surely a welcome news and a big deal for us Filipinos abroad. OFWs have wanted this type of change and we're very glad this has finally been approved!