A 7.2 magnitude earthquake struck off the southern Philippine island of Mindanao on Saturday, December 30, 2018. This raised fears of a possible tsunami hitting the regions affected but after about 2 hours, the tsunami warning was withdrawn.
No casualties or damages from the earthquake were reported and it was said that this incident had lasted about 1 minute. People rushed out of their buildings but there was no major damage reported.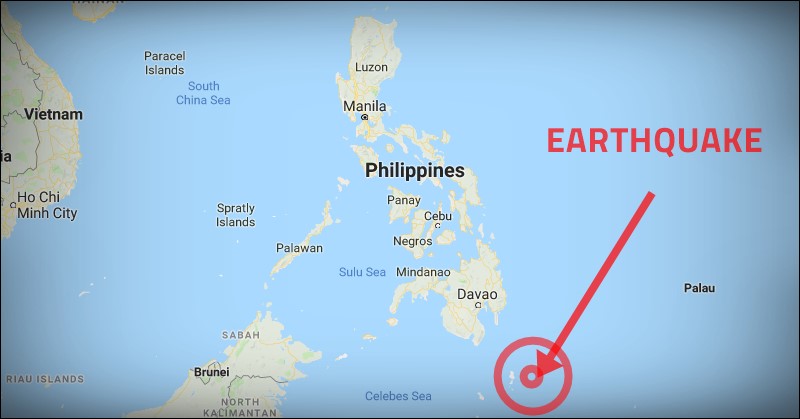 Earthquake Struck Southern Mindanao with 7.2 Magnitude
Below is a tweet from the official account of PHIVOLCS-DOST which documented the said earthquake.
#EarthquakePH #EarthquakeDavaoOriental#ifelt_DavaoOrientalEarthquake
Earthquake Information No.3
Date and Time: 29 Dec 2018 – 11:39 AM
Magnitude = 7.2
Depth = 059 kilometers… https://t.co/QcCyYcNXkk

— PHIVOLCS-DOST (@phivolcs_dost) December 29, 2018
While reports of tsunami waves were speculated which was set to hit the coasts of Indonesia, Philippines and the Pacific island of Palau, the warning was withrawn. This is good news to residents in the region as the threat of a tsunami was cancelled. We pray for the residents and our fellow Pinoys back home for safety.