On the 10th floor of the building, a Filipina-American woman who loved to play the piano and her Chilean husband lived. One flight down were grandparents from Cuba who had hoped to retire to the beach. And just a week ago, a young Paraguayan arrived to work as a nanny.
READ ALSO: How Safe is the USA?
The Champlain Towers South condominium was a true reflection of Miami's international mix – South American immigrants, Orthodox Jews, foreign retirees. The 12-story building's stunning collapse on Thursday quickly became a symbol of international tragedy, as families around the world hoped for news of loved ones in a terrified state of limbo.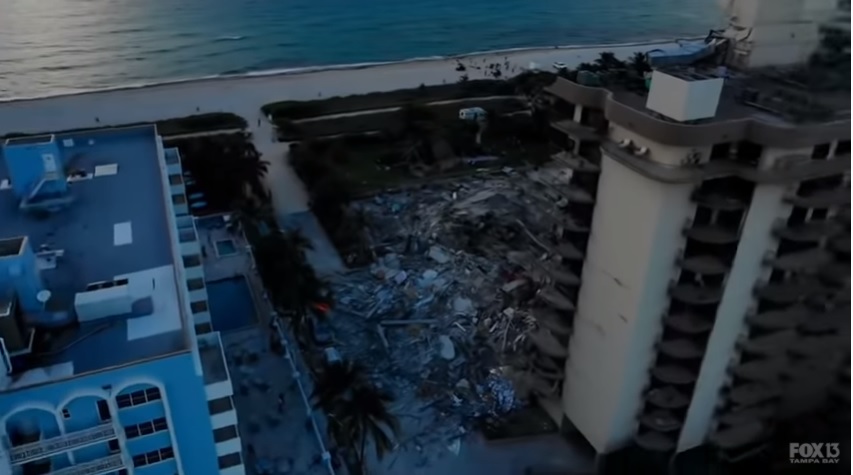 Filipino-American Among Victims in Condo Collapse in US
Authorities reported four deaths as of the time of publication, with 159 people still missing, the Manila Times reported.
Bettina Obias, a relative of the missing Filipino family, stated the couple named Claudio and Maria Bonnefoy, who lived on the 10th level of the Champlain Towers South Condominium, were her relatives.
Officials didn't know how many residents or tourists were in the building at the time on Friday (June 25). Diplomatic messages and international press reporting provided a clearer picture: According to Israeli media, the country's consul general in Miami, Maor Elbaz, believes that 20 Israeli citizens are missing. Another 22 persons from Argentina, Venezuela, Uruguay, and Paraguay were missing.
According to Sen. Marco Rubio's tweet on Friday evening, authorities have assisted family members from more than a dozen nations in obtaining visas to fly to Florida.
The shock of witnessing difficult-to-watch video of the tower's collapse was amplified by its location: America.
Meanwhile, rescuers kept combing through the wreckage of the fallen structure in search of the victim and any survivors, while Obias and others hoped that their family would be discovered alive.
Teams of 60 to 75 firemen, as well as an urban search-and-rescue crew, were rotating in and would work into the night, said Ray Jadallah, a Miami-Dade Fire Rescue assistant chief. "This is a gradual and thorough process."
Chief Jadallah added that after determining that there was no way to enter the unstable mound of wreckage from the top, emergency workers tunneled into it from the parking garage beneath the structure.
READ NEXT: How to Become a Caregiver in the USA