The current administration is further reinforced with the return of Former Communications Assistant Secretary Esther Margaux "Mocha" Uson, but now as Deputy Administrator of the Overseas Workers Welfare Administration (OWWA).
As per the list of presidential appointees as of September 26 which was released on September 30 (Monday), the pro-administration blogger had been appointed last September 23, 2019, as Deputy Executive Director V (Deputy Administrator) of OWWA, an attached agency of the Department of Labor and Employment (DOLE).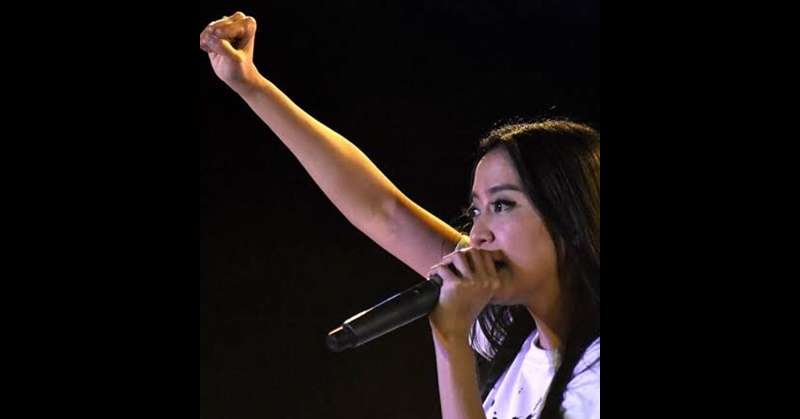 Newly-Appointed OWWA Administrator Mocha Uson Reveals Plans for OFWs
It can be recalled that the controversy-stricken official resigned from her post in the Presidential Communications Operations Office (PCOO) on October 3, 2018. Uson drew flak for her lewd "pepedederalismo" federalism video jingle with blogger-friend Drew Olivar and another video of them mocking the sign language, as shared in a report by the Inquirer.
Following her stint at the PCOO, Uson then tried her luck when she ran for another tour at the office in the recent May 2019 midterm elections as a representative of AA Kasosyo party-list but lost.
This time around, Uson's appointment as OWWS deputy administrator sheds light on some of her background in working with the OFW community.
According to Uson, since the beginning of President Rodrigo Duterte's term, she has been bringing OFW issues to OWWA Administrator Hans Cacdac.
Furthermore, Uson gave the members of the media an idea as to what her active role and functions will be with her new post at OWWA.
Uson is part of the President's contingent to Russia and set to meet the Filipino community there.
President Duterte left the country to embark on a six-day visit to Russia. The visit will begin by holding bilateral talks with Russian Prime Minister Dmitry Medvedev. After this, he is due to fly to Sochi to meet Russian President Vladimir Putin.
As for her part, Uson, being part of the Philippines' contingent in Russia, pointed out that there are many undocumented OFWs there, and reiterated the need for holding bilateral talks that would hopefully rectify the situation and address the long-standing issue of migrant Filipino workers there.
While Uson recognizes various criticisms pointing to the President for appointing her again to another government post after losing in the 2019 midterm elections, Uson dismissed her bashers' opinions and let them be.
Despite the criticisms she drew from her former post at the PCOO, Uson has had some experience in holding her responsibility in office, and hopefully, she can become an active advocate for the protection and welfare of OFWs from around the world, which is what the OWWA basically stands for.
ALSO READ: Proposed OFW Department to Adopt OWWA, POEA Functions