With the announcement of the national ID system last year, many Filipinos have long awaited the implementation of the Act that would establish a unified, multipurpose ID for residents in the Philippines.
This was followed up by an announcement that the new ID system will be among the requirements among Filipinos who wish to work overseas soon.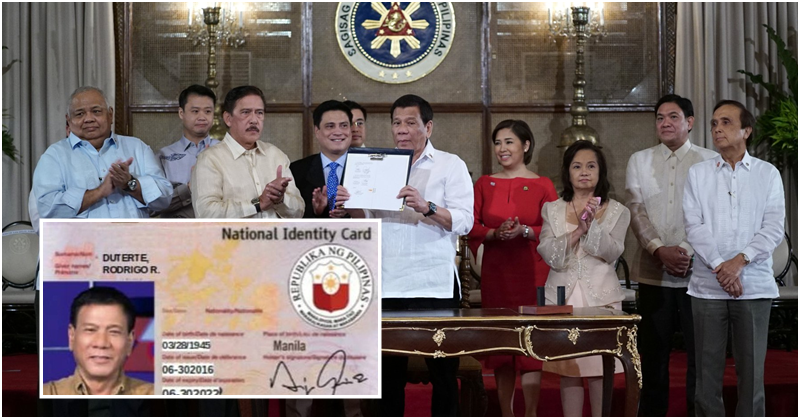 Gov't Eyes Registration of 6M Filipinos under National ID Act
In an announcement made by the Philippine Statistics Authority (PSA), as shared in a report by The Inquirer, the national ID system is set to be rolled out by September 2019.
According to the report, the government is targeting about six million Filipinos to be registered under the national ID system, and then proceeding with the distribution of about 100 million ID cards to all Philippine residents, nationals and resident aliens alike, by 2022.
As per the PSA Deputy National Statistician, indigents, people with disabilities (PWDs), and government workers in several key areas in the country will be among the first in line to be given their National IDs.
The national ID will have the holder's biometric data (thumbprint, iris, and face scan), full name, gender, date and place of birth, blood type, address, and citizenship (since the national ID is open to resident aliens, as well). Take note that the registrants also have the option to specify their marital status, mobile numbers, as well as e-mail address.
The registration for the ID is free of charge. However, there is a fee to be paid if the owner loses the card and requests to be issued a new one. After the person has registered, they will be issued a permanent ID number, and will be advised to wait a few days prior the release of their ID card.
Of note, a primary requirement for registering for the national ID card is a PSA-issued birth certificate. So as a reminder, applicants should obtain a printed copy of the birth certificate on the PSA's Security Paper (SECPA) as early as now.
ALSO READ: What You Need to Know About the National "Phil ID"