The lifeless body of the overseas Filipino worker (OFW) who died in Kuwait due to alleged suicide was repatriated to her family in Palawan, where they mourned with relatives for the OFW's sudden demise.
Percival Nacasi, the father of 26-year old OFW Kamish Nacasi, said that he would never believe that his daughter would have committed suicide in Kuwait, where she worked for two years as a baby sitter since 2016. However, her contract expired in 2018, but Nacasi's employer requested her to extend while waiting for her replacement.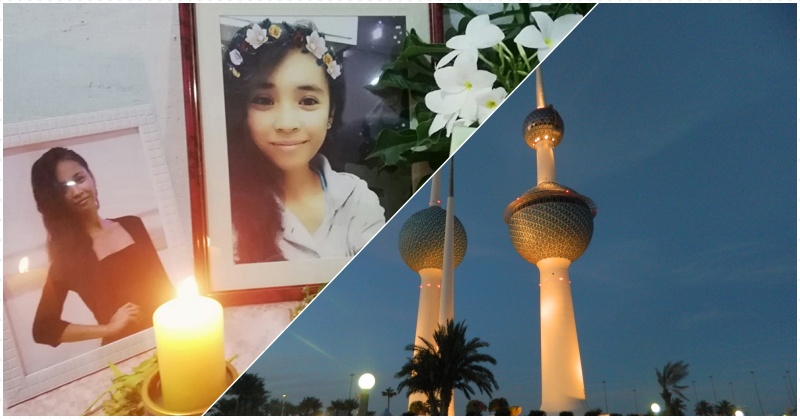 Family of Deceased OFW Granted Financial Assistance, College Support
Percival recounted that his daughter didn't show any hint of distress or problem during the last time they talked back on July 5, which eventually would become their last conversation. Her relatives together with representatives from the Overseas Workers Welfare Administration (OWWA) as well as the Department of Labor and Employment (DOLE), Provincial PESO Manager G. Richard Rebote and MIDOL Employment Agency received the remains of the Filipina on August 7 (Wednesday), as shared in a report by Palawan Daily News.
From the airport, Nacasi's remains were sent to St. Peter Memorial Funeral where she will be treated for her wake and where an autopsy will be conducted as per the request of her family.
According to PESO Manager Rebote, the local government of Palawan coordinated with the family of the OFW for the fast repatriation of Nacasi's corpse. Together with the father of the OFW, they went to Manila to personally ask the help of President Rodrigo Duterte regarding the tragic incident.
In turn, President Duterte sought the help of Labor Secretary Silvestre Bello III to facilitate the fast repatriation of the OFW's remains. He also ordered for the release of the necessary benefits and financial assistance for the bereaved family, which included monetary aid amounting to PHP 1 million. Moreover, the children will receive a scholarship grant from OWWA as well as PHP 100,000 financial help. They will also receive PHP 20,000 burial benefit for Ms. Nacasi.
PHP 5,000 monthly allowance will also be given by MIDOL Employment Agency to the children of the deceased OFW.
Tragic as it may be, we all need to pick up from where we left off, and it's a good thing that the government has responded well to this situation by giving necessary help and support to the family of the bereaved. But perhaps, a more meaningful way to address the incident would be to strengthen diplomatic ties as well as the protection of OFWs not only in Kuwait but also in the Middle East.
ALSO READ: PHP 750K Settlement Arranged for OFW Sexual Abuse Case, but Recruiter Still Not Off the Hook