Good news for all land-based and sea-based overseas Filipino workers (OFWs) who are planning to buy a new car! One of the country's leading automotive brands, Toyota Motor Philippines Corporation (TMPC), is offering special financial packages on its all-new Vios!
ALSO READ: HYPE Unveils New Pinoy-Made Transport App
Last year, Isuzu Philippines had a similar offering, the "Kababayan" Promo for OFWs. This time around, it's Toyota's turn to offer great deals! For the Vios XE CVT variant, buyers need to pay only PHP 7,394 per month (50 percent downpayment, 60 months to pay).
All-New Toyota Vios for as Low as PHP 7,394/month
According to TMPC First Vice President for Brand and Product Planning Cluster, Cristina Arevalo, the company is offering these special financial packages in recognition of all the hard work that OFWs and seafarers do for their families, Philstar.com reported.
"We believe the Vios can be a valuable addition to their household – making it easier, safer, and more comfortable for their family members to go to work or school, or to just go places and bond as one family," Arevalo stated.
"With its reasonable maintenance cost and excellent resale value, Vios is seen as a wise investment option for those looking for their first car purchase or additional family or business vehicles," she added.
Aside from the Toyota Vios XE CVT, special deals are also available for other Vios variants.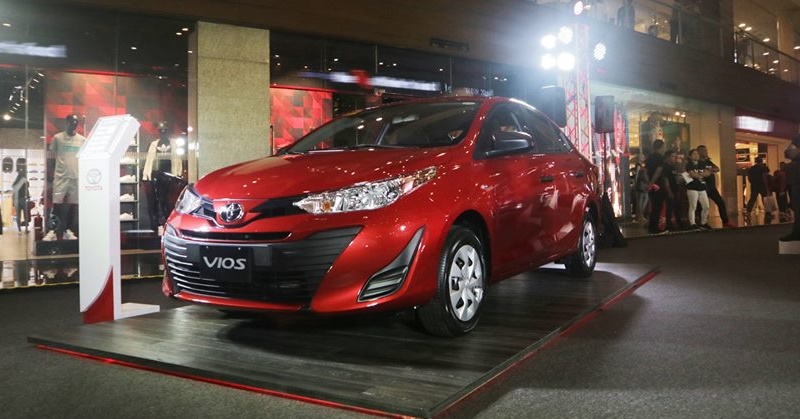 Required Documents
To apply for the promo, gather the following documents:
OFW ID issued by OWWA
Seaman's Book or ID issued by MARINA (for seafarers)
Contract of Employment
Certificate of Employment
Payslip (last 3 months)
Proof of Remittance (last 3 months)
Where to Apply
Once you have prepared all the necessary documents, head to the Toyota Philippine's display at Duty Free Philippine Fiesta Mall until March 3, or at the SM Mall of Asia until March 6. Likewise, you can also avail of the offer at any Toyota dealership nationwide!
ALSO READ: Here are Some Balikbayan Travel Tips to Remember
If you are an OFW or seafarer planning to buy a new car for your family, Toyota's latest promo sounds perfect! For more information about this offering, contact Toyota Customer Service at +632 819 2912 or visit the company's official website and Facebook page.