Aside from building a house or starting a business, one of the things that most OFWs invest in is a brand new car for their family. If you are planning to buy one anytime soon, then you've got to take advantage of Isuzu Philippines' latest exciting offer… the "Isuzu Kababayan Promo"!
ALSO READ: Former OFW Sells E-load in Hometown, Wins P 1 Million
The Isuzu Philippines Corporation (IPC) launched the promo exclusively for OFWs, Panay News reported. Customers who will buy an Isuzu mu-X or Isuzu D-MAX (except for the Flexiqube variant) can get a PHP 20,000 to PHP 30,000 discount. Read more about it below!
Isuzu Philippines Offers Huge Discounts for OFWs
The Isuzu Kababayan Promo runs from September 1 to December 31, 2018 at all Isuzu dealerships nationwide. Qualified OFWs automatically get a PHP 20,000 discount on Isuzu mu-X or Isuzu D-MAX purchases. If the OFW already happens to be an Isuzu car owner, he/she would get an additional discount of PHP 10,000 — making it PHP 30,000 off in total!
How can you avail of Isuzu's Kababayan Promo? All you have to do is:
Go to the nearest authorized Isuzu dealership.
Bring one (1) valid government ID, along with support documents indicating that you are currently employed as an OFW (e.g. copy of passport, Seaman's book).
If you would like to avail of the additional PHP 10,000 discount, bring a copy of the OR/CR of your Isuzu vehicle.
NOTE: Buyers can choose between an outright cash discount or convert the equivalent amount into Isuzu genuine accessories instead.

Once you have purchased a brand new Isuzu D-MAX or Isuzu mu-X, you automatically become an Isuzu Kababayan Member! Moreover, ownership of the vehicle can be named after you or any member of your immediate family (e.g. spouse, children, parents).
According to Isuzu Philippines, the Kababayan Promo is their way expressing gratitude and appreciation for OFWs, especially those who continue to patronize their products. It also affirms the company's commitment to strengthening relationships with OFWs and their families.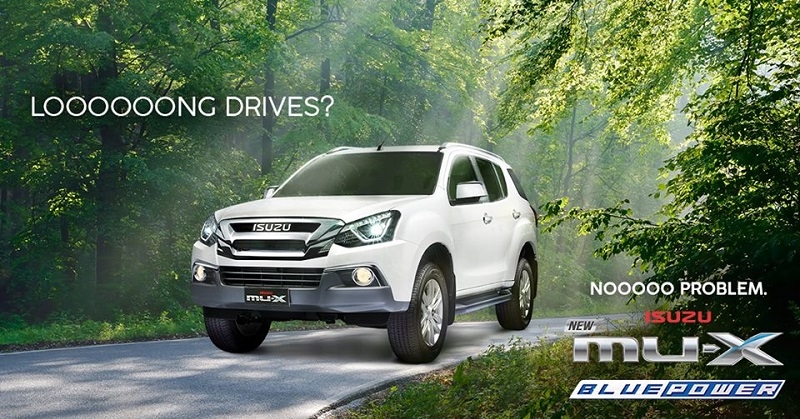 ALSO READ: Filipina OFW from Kuwait Wins Brand-New SUV worth PHP 1M
The Isuzu Kababayan Promo offers a great deal, indeed! If you would like to learn more about this promo, please visit Isuzu Philippines' official website to read the full mechanics and guidelines.