The main difference between Cebu Pacific and Philippine Airlines is Cebu Pacific (CEB) is a low-cost budget airline while Philippine Airlines (PAL) is a full-service airline and the national flag carrier of the Philippines.
Philippine Airlines is older than Cebu Pacific, but it also has fewer flight routes than Cebu Pacific does. Cebu Pacific offers more flights especially in domestic airports and is known for its "Piso Fare" promotions wherein passengers can book flight tickets in advance (at least 3 months) at very discounted rates.
However, Philippine Airlines offers more advanced services that are comparable to other international airlines. This includes temperate meals, seat selection, entertainment options, and priority check-in for business class passengers.
Both Philippine Airlines and Cebu Pacific are accredited by the Department of Transportation (DOTr) under their safety specifications.
Also Read: Traveling Back to the Philippines? Here's What You Need to Know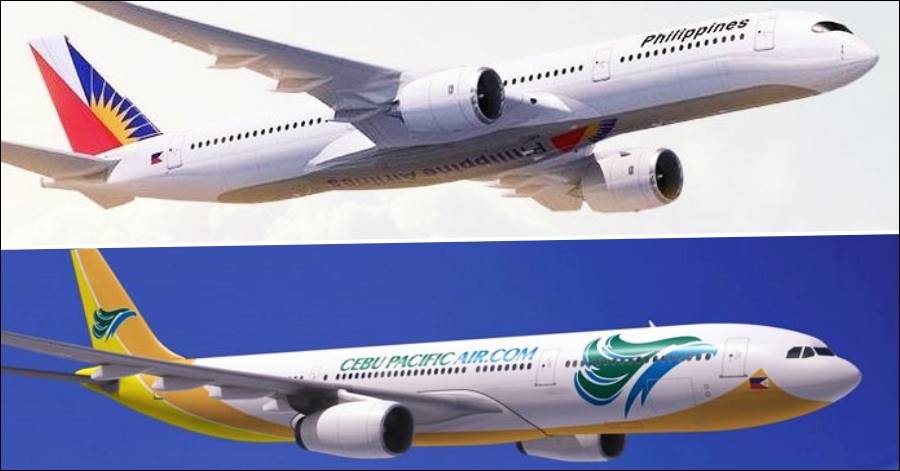 Overview
In the Philippines, Cebu Pacific and Philippine Airlines are among the popular airlines many tourists and OFWs use. If you haven't flown with them yet or you are planning to fly with one of them sooner, we have this guide to compare which is better between the two.
Traveling is one of the popular leisure activities, not just in the Philippines but in other countries as well. Both tourists and OFWs should be mindful of the airlines they fly depending on their destination and their travel preference. Also , get the best deals that will benefit them while flying.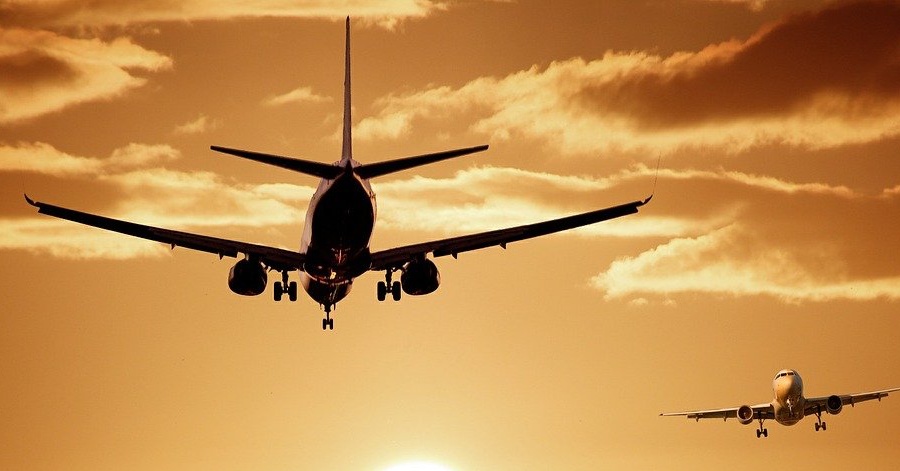 What is Cebu Pacific (CEB)? Budget-Friendly Low Cost Airlines
Cebu Pacific is an airline group that is popular in the Philippines. It is Filipino-owned and has its headquarter in Manila. Cebu Pacific is known for its low-cost airfare. It is considered as the budget airline in the country where many seat sales are held every year. The parent organization of Cebu Pacific is JG Summit Holdings.
It has hubs in Ninoy Aquino International Airport and PAir Philippines-Mactan-Cebu City International Airport. Its subsidiaries are Cebgo and the Philippine Academy for Aviation Training, Inc.
Today, Cebu Pacific has a fleet of 55 Airbus and 20 ATR. According to its website, it will take 26 more Airbuses between 2020 to 2026. This means that the company has more plans to expand its operation and serve many passengers in the future.
This airline also flies in 25 international destinations and an extensive network in the Philippines with 36 domestic destinations. In addition to its Manila and Cebu hubs, Cebu Pacific added hubs in Clark, Kalibo, Cagayan de Oro, Davao, and Iloilo. The airline continues to find strategic ways to offer more budget-friendly trips to tourists, domestic travelers, and OFWs.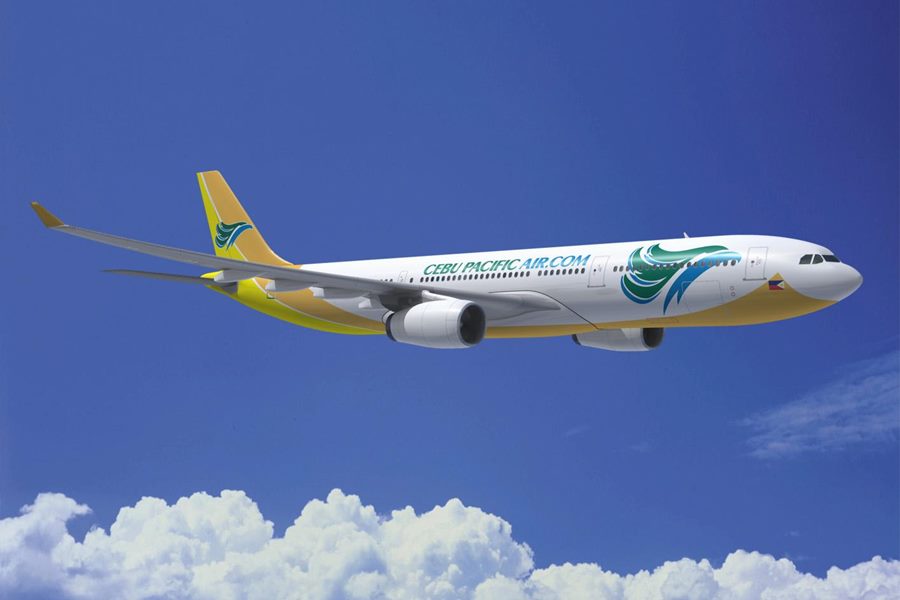 What is Philippine Airlines (PAL)? Flag Carrier Airlines
Philippine Airlines is another airline company in the Philippines. PAL and CebPac is always compared for many different reasons. PAL is historically known for being the flag carrier of the Philippines. As you can observe in its logo, the flag of the Philippines is incorporated.
This airline was founded in 1941 and the first and oldest airline in the whole of Asia that is still operating under its first or original name. PAL is known to be a part of LT Group and has its headquarter in Pasay.
Its hubs are located in Ninoy Aquino International Airport, Clark International Airport, and Francisco Bangoy International Airport. The company flies in 31 domestic destinations and 54 overseas destinations.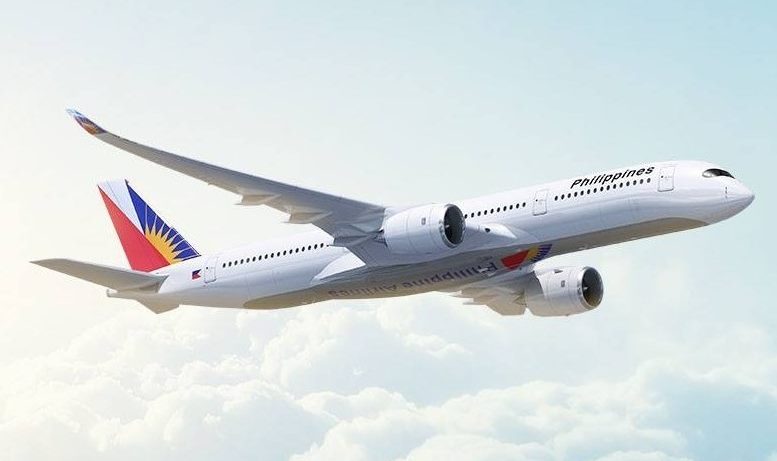 What is the Difference Between Cebu Pacific and PAL Airline?
Below are a few items to distinguish PAL and Cebu Pacific from each other. In general, Cebu Pacific is the low-cost carrier of the Philippines while Philippine Airlines is the national flag carrier of the Philippines. Here are some other differences:
1. Airport Facilities
In terms of airport facilities, Philippine Airlines is more favorable than Cebu Pacific. The hubs of this airline have state-of-the-art facilities. You can also see that there is a bigger space for passengers and there are more seats.
Cebu Pacific, on the other hand, has small airport terminals for passengers. This budget-friendly airline tries to give more benefits to its passenger by opening new facilities or integrating new features into its existing terminals. For example, it opened a new terminal a few years back. But still, it can't be compared to what PAL has.
2. Cabin Crew and Staff
Both PAL and Cebu Pacific have professional cabin crew and staff. They are efficient and courteous as per the report of those who have availed of their flight services. The staff uniforms of these airlines are different.
PAL requires a more formal uniform for its staff such that their flight attendants wear formal clothes with scarves on their necks to make them look more classy.
Cebu Pacific has casual uniform such as shorts, polo shirt, or khaki pants. Cebu Pacific also applies modern strategies to entertain its customers. Their staff dance to music while demonstrating their in-flight safety measures.
3. Flight Destinations
Both airlines have strengths. If you are looking to flying outside the country, then PAL is a better choice than Cebu Pacific.
If you are planning to go around the Philippines, Cebu Pacific is more budget-friendly when it comes to domestic traveling. Cebu Pacific offers more affordable prices, however, you need to pay extra for your luggage. PAL offers limited flights than Cebu Pacific.
4. Seat Accommodation
Both airlines have good seat accommodation. Passengers have their own places where they can rest while waiting for their flight to depart. PAL gives their passengers more comfortable seats by allocating wider legroom.
Cebu Pacific, on the other hand, designed their planes to cater to more passengers. Those people with longer legs won't be that comfortable in their seats.
In terms of in-flight accommodation, PAL allows their passengers to use TVs, radios, and eat snacks while flying. Cebu Pacific demonstrates their safety measures, snacks, and souvenirs through traditional means by their flight attendants. PAL also allows its passengers to read newspapers and magazines over a cup of coffee.
5. Condition and Quality of Aircrafts
When it comes to aircraft, PAL does better. Their aircraft are in good quality as it always upgrades its fleet. It also buys state-of-the-art equipment every time.
Meanwhile, Cebu Pacific is known for its old aircraft, which explains why its fare is lower than PAL. Cebu Pacific also experiences minor troubles maybe because of its old aircraft. If you like flying on a 747 or 777, you can only do that with Philippine Airlines. Cebu Pacific has a smaller fleet—smaller DC-10s and A320 aircraft.
6. Punctuality
More passengers agree than when it comes to the flight schedule, Cebu Pacific is more punctual than Philippine Airlines. Cebu Pacific always aims to depart and arrive on time and as planned. If there are delays, it usually takes a few minutes only. Unlike Cebu Pacific, PAL has been called "Plane Always Late" because it fails to leave on time, leaving its customers unsatisfied with the service.
There are times that flights are delayed for hours. The worst case you will experience when your flight is delayed is not getting notified about it in advance, which means that you have to wait in the airport until your rescheduled flight. Nevertheless, both airlines prioritize airworthiness and safe travel.
7. Logo
Below is the Cebu Pacific airlines Logo: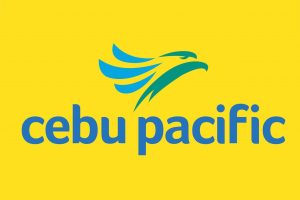 Below is the Philippine Airlines Logo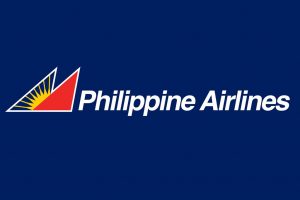 Video: Cebu Pac and PAL Comparison
Check out this video uploaded online which features a comparison between these two airline companies in the Philippines:
Summary
The majority of people like flying with Cebu Pacific because its fare rates tend to be cheaper compared to other airlines. Besides this, Cebu Pacific has more flight routes compared to Philippine Airlines. This actually makes it easier to get flights with Cebu Pacific because if your travel destination is not available in one of its flight routes, you can simply choose the next closest route that will bring you closer to your intended location.
In summary, you do not have to make these two airlines fight each other to decide which one is better because they both serve a separate purpose. While there are some destinations where they are competing with each other, each airline should not be made to go head-on head with each other.
The best airline between the two would depend on your preference. If you want budget-friendly travel, Cebu Pacific has lower fares than PAL. But, if you want more quality travel, then PAL is a good choice.