Early this year, in April, President Rodrigo Roa Duterte offered a solution by signing into law the Republic Act 11199 or the Social Security Act of 2018. This was done in an effort to expand the SSS benefits and services offered to its members here and abroad. This is despite the decreased unemployment rate reported by the latest Labor Force Survey (LFS) conducted by the Philippine Statistics Authority (PSA).
Also Read: SSS Monthly Contribution Table
Filipinos who have lost their jobs can take advantage of the unemployment benefits as a member of SSS. Be advised though that the coverage is 10,000 Php for a maximum of two months.'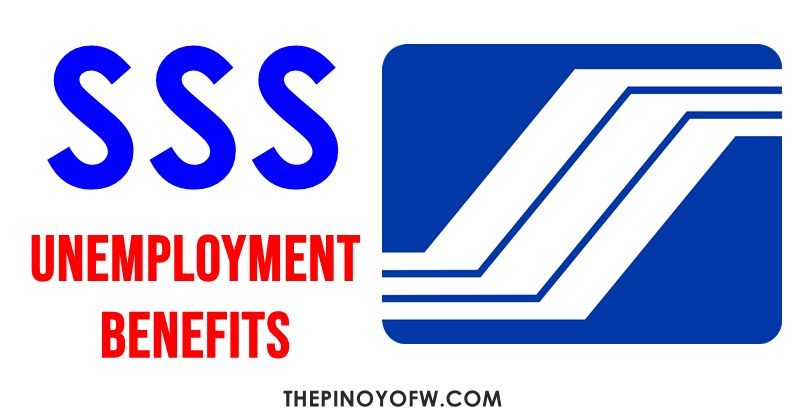 Procedure: Guide to Getting Unemployment Benefit as an SSS Member
Losing a job is hard for everyone, especially if you have mouths to feed. It is also something that happens unexpectedly and most people, especially Filipinos, continue to struggle in trying to make ends meet when it does happen.
Senator Richard J. Gordon, author of the law, said that among the additional benefits for the members of the Social Security System, is the unemployment insurance or involuntary separation benefits, which is clearly defined under Section 14-B.
Gordon has pointed out that members of the Social Security System (SSS) including Overseas Filipino Workers (OFWs) who have been laid off or terminated against their will, could apply for the assistance which could help tide them over while they are looking for another employment.
"For the first time in the country's history, meron na ngayong unemployment insurance. It will start with two months, at least meron kang P10,000 a month if you had been paying contributions under the maximum salary credit. For two months, makakapaghanap ka ng trabaho," he said.
However, Gordon shared that the unemployment benefits would only cover a maximum of two months. He also shared that while it is not much. it will at least give the unemployed some sort of a fighting chance.
This law states that a member who finds himself involuntarily unemployed can claim unemployment benefit equivalent to 50 percent of his average monthly salary credit for a maximum of two months. The member should not be more than 60 years of age and has paid at least 36 months contributions, twelve months of which should be within the 18-month period prior to the involuntary unemployment or separation. A member can only claim unemployment benefits once every three years.
"This means those who have resigned from their recent jobs will not be eligible for this benefit."
"It will allow you to look for another job. While hindi ka pwedeng magrelax at kailangang maghanap ka agad ng trabaho because you can only get a maximum of two months, you will have something for your expenses," the chairman of the Committee on Government Corporations and Public Enterprises stressed.
For those who are interested, here are the steps that you can take to avail of the SSS unemployment benefit:
1. Check that you are Qualified.
SSS member with at least 36 monthly contributions
At least 12 months of last contributions was remitted within the last 18 months preceding the involuntary unemployment or separation.
Availees must also have no settled unemployment benefit within the last three years prior to the date of involuntary separation.
The reason for such separation must not be the fault of the employee or a result of the employee's negligence which may be caused by the following but not limited to installation of labor-saving devices, redundancy, retrenchment, closure or cessation of operation, and disease or illness.
How to check your contributions (GUIDE HERE)

Open your My.SSS account online
Check if your contributions are at least a total of 36 months.
2. Present the Required Documents.
Applicants will be required to present and submit documentary requirements such as:

Original and photocopy of one primary ID card or document or in the absence of which,
Any two ID cards or documents, both with signature and at least one with photo.
A certification establishing the nature and date of involuntary separation issued by the Department of Labor and Employment (Dole) through its regional offices or Philippine Overseas Labor Offices (Polo) shall be submitted.
The Notice of Termination from Employer or the Affidavit of Termination of Employment should also be submitted.
Things to Note:
Applicants may file their claims at any SSS branch or foreign office. Filing for unemployment insurance or involuntary separation benefit claims must be within one year from the date of involuntary separation.
Payments of the unemployment insurance or involuntary separation benefit will be through SSS Unified Multi-Purpose ID (UMID) cards enrolled as ATM or through the Union Bank of the Philippines Quick Card account. SSS is working to include banks under PESONet and non-bank cash pick-up as other modes of payment for this benefit.
Involuntary separations that occurred on March 5, 2019 onward are covered by the unemployment insurance.