Whether it's part of their duty or their calling to serve others, Filipino nurses can be expected to readily offer a helping hand to those in need, no matter where they are in the world.
This is just one of the many things foreign employers like about Filipino workers, no matter the field they are in. Because of our culture that is built on strong relational ties, we Filipinos know what it takes to render timely and quality service to others, which, most of the time, translates to the kind of work we exemplify in our respective jobs.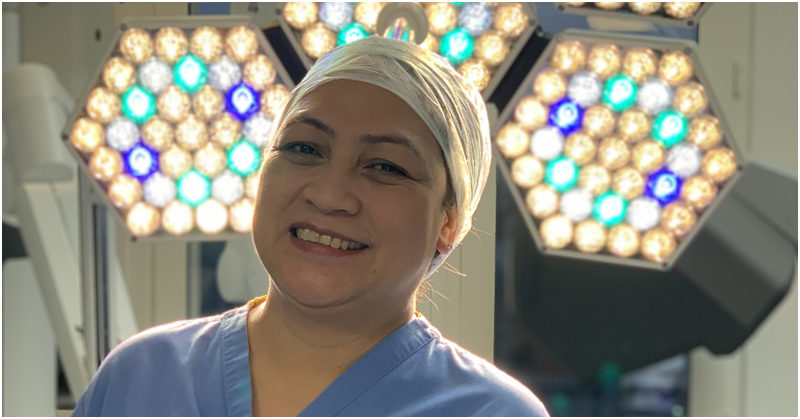 Pinay Nurse to be Awarded at Buckingham Palace for Community Work
In relation to this, a Filipina nurse in London was cited to be given a special distinction by the British government for her community work, most specially for her contribution to the response to the London Bridge Attack in June 2017, as shared in a report by ABS-CBN News.
Joy Ongcachuy, a 45-year old Lead Robotic Nurse at the Royal London Hospital, is set to receive a royal citation from the British government as an Officer of the Most Excellent Order of the British Empire (OBE) at the Buckingham Palace on April 4.
As per the report, an overwhelmed Ongcachuy recalled how the incident that led to her highly regarded position today came to be.
The Misamis Oriental native was tending to her responsibilities on what started out as an ordinary night shift, when a number of injured victims were rushed to the hospital, which was one of the closest facilities to the site of the June 2017 incident, which involved a series of vehicle collisions as well as a knife attack.
Oncachuy detailed that usually when nurses such as herself work nights, there are only two sets of them handling the ward. However, on the night the hospital declared a major incident in progress, Ongcachuy had to call her colleagues at home because there weren't enough hands to take care of the victims rushed to the hospital and into the theatres (operating suites).
Through this, Ongcachuy remained calm and attended to every patient, alongside the team, with undivided focus until the end of her shift the next day at 8 am. Fortunately, all seven patients taken into the theatres survived and recovered well.
Anne Gully, Matron at the hospital, was all praises for Ongcachuy's hard work and commitment to service throughout her long years at the medical facility.
The OBE is an order of chivalry for exceptional contributions to the arts, sciences, work with charitable and welfare organizations, and public and community service.
Ongcachuy joins the likes of David and Victoria Beckham, Liam Neeson, Keira Knightley and Eddie Redmayne, among others, who were given this distinction in their respective fields and exceptional work.
ALSO READ: Filipino Among 6 Finalists for Cambridge's 'Most Dedicated Teacher' Award