The day you decided on leaving the country to be an Overseas Filipino Worker (OFW) is the same day you accepted all the opportunities and hardships of being a migrant worker. But you don't have to suffer from ignorance when you set out. So here's a guide for those especially designed to map out everything you need to know when leaving the Philippines and arriving at your destination country.
You should be confident when you pass through immigration to avoid getting offloaded. After all, if you have the proper documents for your work, you should not have any problem in the process. Below we share more details on what it's like to when you arrive at the airport, boarding the plane, and arriving at your work country.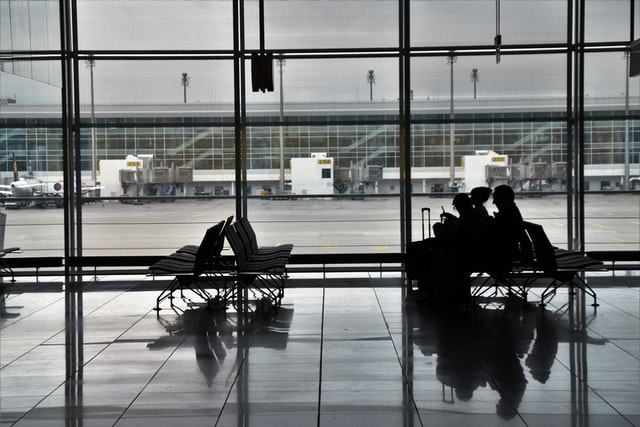 Before going to the airport
Long before your date of departure, one of the very first requirements for OFWs is to attend the Commission on Filipinos Overseas (CFO) seminar and briefing. This is where you will learn about travel regulations, immigration procedures, rights, and obligations as a Filipino migrant, employment guidance, and social security for OFWs. Otherwise, known as the pre-departure orientation seminar (PDOS), this lasts for about two hours, and is a requirement for you to get a PDOS certificate.
Other pre-departure requirements that you need other than PDOS certificate are:
At least two government-issued photo-bearing ID's

National Bureau of Investigation (NBI) clearance for work abroad

Valid Passport

Working Visa

Confirmed flight ticket and boarding pass

Overseas Employment Certificate (OEC)

Employment Contract

Letter of Guarantee or Letter of Endorsement for job (if applicable)

Seaman's book (if applicable)

Other personal necessities including but not limited to clothes and shoes, cash (in local currency) for airport taxes and terminal fees, and cash (in converted currency) to cover for your personal needs at the destination country
At the airport
Immigration and boarding process takes some time, so be at the airport at least four hours before your flight. Once there, you can head to the OFW lounge to validate your Employment Contract and OEC. Once done, you need to proceed to airport security for standard scanning, then the airline check-counter to check in your luggage and get your baggage claim tag and boarding pass. Then, you will need to go to the departure lobby with your hand-carried baggage, baggage claim tag (s), boarding pass, and stamped passport for a secondary scan of your bags. Then it's the Immigration counter.
At the airport (Immigration Office)
Upon arrival at the airport Immigration counter, you will need to go to the OFW Express Lane for your Departure Card which you will need to fill up with your details, so you need,
Upon filling out the Departure card, you will also need to Line up in one of the Immigration Officers (IO), so be ready to present them with the following:
your passport with Visa stamp

Overseas Employment Certificate (OEC)

Plane ticket

Duly accomplished Departure Card

Seaman's book (if applicable)
You might be asked some questions, but don't worry. Just answer them as correctly as you can. Be ready to present any other document the IO might ask for as well. After this, the IO will stamp your passport or seaman's book with your departure date.
At the airport (pre-boarding)
Once you have acquired the IO stamp, you can proceed to Customs for a third baggage scan. Here, it is likely that you will be subjected to body searches and asked to take off your shoes. Once cleared, you can proceed to the pre-departure gate and wait. Sometimes, the wait for your boarding time may take a while for various reasons, so you can look for a quick snack or if you don't want to, at least prepare something to read.
Expert tip: Have all your significant contacts, including your employer's listed to serve as your backup in case of emergency, or if you are unlucky, in the event of a drained phone battery upon arrival.
Upon arrival at the destination country
If you prepared properly, then there isn't much left to do but settle in. However, experts offer the following advice:
Find the best and most convenient way to send your remittances.

Learn how to save and invest. There are a few short-term and long term investments you can capitalize on once you have enough money for the rainy days.

If you don't know how, learn how to cook, and find the best places to shop.
There are many horror stories about working abroad and about working abroad for a long time and coming home with nothing to show for it. Make sure you avoid these pitfalls by being a wise migrant worker and prepare well.