Global Markets teeters awfully close to a recession, with the coronavirus pandemic throwing a wrench into all aspects of life as we know it. Governments have issued stay-at-home mandates, social distancing, and restriction in travels. Rent or mortgage payments became hard for some, and buying assets like houses, selling one, or moving on to a new rental became impossible. It is a frightening time for everyone, especially investors.
Also Read: 12 Ways to Help You Save Money While Working Overseas
But there always exists a silver lining. Given that markets are down these days, these downtimes are an opportunity to acquire assets and investments. But you have to carefully assess your purchase. In case you have plans to purchase real estate properties acquired by Pag-IBIG, this article will guide you.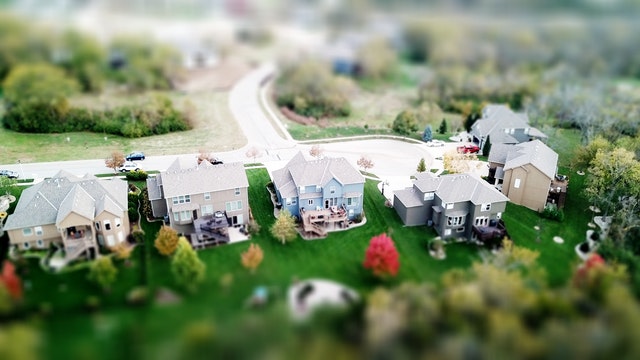 Miami-based president of ONE Sotheby's International Realty, Daniel De la Vega, says, "I expect prices to go down a bit, and I expect people to be able to buy maybe their dream home that they wouldn't be able to buy before this." 
The price dip in housing prices is definitely encouraging for any buyer looking to invest in real estate. Or, if you are looking for something even more affordable, then you might want to check the list of Pag-IBIG acquired assets.
Why a Sick Market is the Best Time to Get Tangible Assets
Tangible assets are physical and measurable things. It can be real estate, corporate equipment and machinery, or furniture. These assets are easily priced and valued, and in times of an economic downturn, much like when viruses ravage the world, highly depreciated.
We should never underestimate the value of land ownership. Whether you are buying for yourself or building a home for rent, real estate is definitely one of the few depression-proof assets – a wise investment to take when the economy hits a nosedive.
What are Pag-IBIG acquired assets?
Pag-IBIG acquired assets are properties that were foreclosed after Pag-IBIG members bought it under a Pag-IBIG housing loan. These are repossessed homes or real estate from delinquent Pag-IBIG borrowers whose loan defaulted.
Pag-IBIG usually offers the original borrowers the first dibs on the chance to buy the foreclosed property back, though they can also offer this to anybody who may want to rent and occupy the property while the loan is unpaid. In case the borrower or the tenants cannot  buy it back, then these properties become available to offer to new buyers through public bidding. The price starts low and is meant to recover the Fund's loss from the unpaid loan and also potentially generate income.
If the bidding or auction doesn't work, Pag-IBIG puts the property up for a negotiated sale where home buyers can get up to a 30% discount.
How to find Pag-IBIG acquired assets
Checking for Pag-IBIG acquired assets merit a visit to your nearest Pag-IBIG office to request for a list from their Marketing and Sales-Acquired Assets Management Group there. Alternatively, there is a listing available via the official Pag-IBIG Fund website.
If you want to bid for an acquired property, however, there is a separate list of properties available on auction. Here's how to bid for one:
On the Pag-IBIG website, visit the Acquired Assets page.
Scroll down to find the Schedule of Public Auctions.
Choose your preferred schedule and venue, and click to open.
Read the guidelines in the PDF pop up. Be sure to note the property number, location, type, floor and lot area, Transfer Certificate of Title (TCT), appraisal date, and minimum bid.
If you don't want to bid for your next home, then skip this portion and head on to the list of properties under negotiated sale. To do that:
Go to the Acquired Assets page on the Pag-IBIG website.
On the right hand corner, you can see and click on the Properties Under Negotiated Sale button.
Choose your preferred real estate location and price range from the drop-down menus and click Search. You should be able to see the list of available properties.
Click View Property to check the details of the property you're interested in.
How to buy a Pag-IBIG acquired assets
There are different options when looking to buy a Pag-IBIG acquired asset.
If you're looking to bid:
Check the Pag-IBIG website five days before the scheduled auction for errata and to make sure that the property is still available.
Prepare the following requirements in a sealed envelope:

Two copies of the accomplished Offer to Bid form
Bidder's bond: Either in cash or manager's check, and equivalent to 10% of your proposed bid price
Accomplished Special Power of Attorney (SPA) and Acknowledgment form if you are sending a representative to bid on your behalf

Attend the scheduled bidding.
If you win, your bidder's bond will serve as the downpayment. The terms for the remaining 90% bid payments can be discussed with the Pag-IBIG officer after the auction.
If you lose the bid, you can get your bidder's bond, and acknowledgment receipt.
If you want to buy a property on negotiated sale:
Reserve the property and submit the following documentary requirements:

Accomplished Reservation Form
Duly filled out Offer to Purchase form
Government-issued ID
Proof of income

Pay the ₱1,000 reservation fee.
If you wish to purchase through a Pag-IBIG housing loan:
Prepare the following:

Two copies of duly accomplished Buyer's Information sheet with attached 1×1 ID photo on each
Photocopy of both the front and back of the valid ID from the principal buyer and spouse and, if applicable, co-buyer and spouse
Proof of income

Pay ₱2,000 for the processing fee and ₱100 for the documentary stamp tax
Wait up to 30 days to receive the Notice of Approval of Loan and Disclosure Statement on Loan Transaction.
Sign and submit the Conditional Deed of Sale and other mortgage documents.
Make your payment in either of the following options:

Cash purchase: Pay the full net selling price within 30 calendar days from reservation date.
Installment purchase: Pay the net selling price in monthly installments of up to 12 months.
Through housing loan: Pay the monthly amortization which will start 30 days after the loan takeout.
If history is any guide, home prices, and the housing market in general, will not see any long-lasting negative impact in the long run. Experts believe that once the coronavirus pandemic subsides, homebuyer and seller interest would return fairly quickly, like it did during the SARS outbreak in 2002.
Interested in learning more? Send us a message.