With the announcement of President Rodrigo Duterte authorizing the creation of the OFW Department by the end of this year, various groups concerned in the matter have taken sides as to what will come out of the new "unified" department.
The department is expected to adopt key functions, which were then carried out by OFW-related agencies such as the POEA, OWWA, DOLE, and the DFA, among others. This is to address the long-standing problem involving illegal recruitment and human trafficking among aspiring OFWs.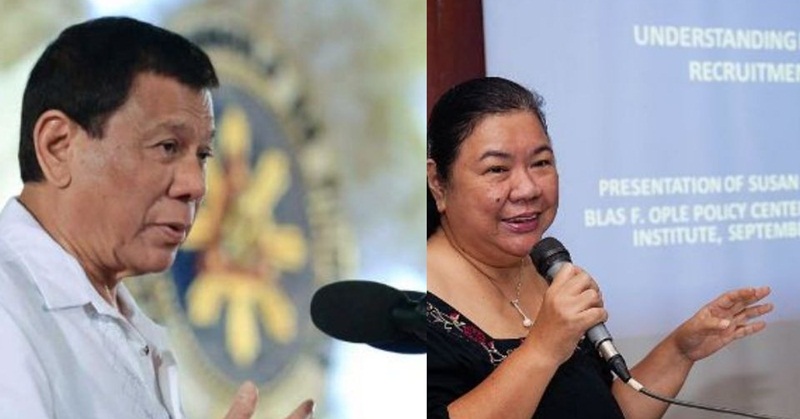 Concerns Raised Ahead of Establishment of OFW Dep't by Year-End
In recognition of this, various groups lauded President Rodrigo Duterte's determination to establish a department for Overseas Filipino Workers (OFWs) by December, as shared in a report by the PCOO.
And for her part, OFW advocate and former Labor Undersecretary Susan Ople shared that while the creation of an OFW department is a huge step towards protecting migrant workers' rights, there should be a thorough consultation among stakeholders.
The former labour undersecretary said, "I do hope the framework that the President said will be ready by August can also be presented to us, the stakeholders, so we can weigh in and share our recommendations."
As an OFW advocate, Ople has expressed her support on the creation of an OFW department because the Labor department is already handling so much local labour issues.
Earlier, the President warned that he will limit recruitment of workers to the OFW department raising concerns on the future of private recruitment agencies.
The Filipino strongman explained that he will no longer authorize foreign private recruitment agencies because the mechanism by which it operates have long been abused by outside parties, which ultimately thwart the opportunities which Filipinos aspire to benefit from by looking for jobs overseas.
Meanwhile, a representative from the private recruitment agencies, however, fears that this could result to the emergence of more illegal recruiters.
The group shared that should the recruitment operations of licensed private agencies be prohibited, there will be an expected rise in the number of illegal recruiters operating within and outside of the country.
And when this happens, not even the creation of an OFW department can entirely address the problem, for which it was established in the first place.
It is for this reason that the government and all the stakeholders involved in this important transition must convene and come up with countermeasures to address the possible loopholes in the new system which the government is looking to impose not later than the end of this year.
ALSO READ: OFW Deployment for Certain Jobs to be Limited – DOLE