Many of us are familiar with major banks like Banco de Oro (BDO), Bank of the Philippine Islands (BPI), Metrobank, and others. Most likely, you have an account in not just one, but several of these banks, used for different purposes like payroll, savings, time deposits, remittances, investments, and loans.
While these banks and their services are commonly known throughout the country, have you ever considered opening an account with your local rural bank? If not, then keep on reading because today we're going to talk about the advantages of having a rural bank account.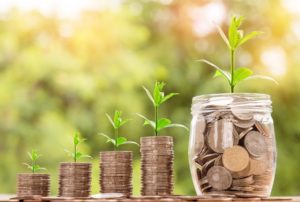 Advantages of Having an Account with a Rural Bank
Choosing a bank is the first step major step in opening a bank account. But which one should you choose? Before anything else, take note that there are different types of banks, each with its own set of financial products and services — geared towards specific target groups.
In the Philippines, there are generally three types of banks: (a) commercial banks, which are typically geared towards businesses and corporations; (b) thrift or savings banks, which are usually focused on cash deposits and facilitating home mortgages; and (c) rural banks, which are geared towards farmers, fisher folk, and small entrepreneurs in the rural areas of the country.
All of these banks are supervised by the Bangko Sentral ng Pilipinas (BSP). While all types of banks offer products and services for the general public, this article takes a closer look at rural banks, and the reasons why more people should consider opening an account with them:
#1. Rural banks have low initial deposits and high interest rates.
Compared to commercial banks, rural banks generally have low initial deposits. The Rural Bank of Lumban in Laguna Province, for example, requires a minimum deposit of only PHP 500 for opening a passbook savings account.
As for the interest, rural banks offer higher rates, with many offering 0.5% per annum on a passbook savings account — a rate that is definitely higher than in most commercial banks. Interest payments are usually made every quarterly period.
#2. Opening an account with a rural bank is easy.
Just like in most banks, all you have to do is fill up an application form, submit a photo (either 1" x 1" or 2" x 2") and a valid ID to open an account. The following IDs are usually considered as valid:
Passport
Driver's license
Social Security System (SSS) ID
Government Service Insurance System (GSIS) ID
Professional Regulation Commission (PRC) ID
Voter's ID
Postal ID
Senior Citizen's ID
Employment ID
Student ID
#3. A rural bank account helps you build the habit of saving money.
Most likely, you have an ATM payroll account where your receive your salary once or twice a month. Naturally, you would need to withdraw from it regularly to cover your regular expenses. With a rural bank account, however, you can focus on depositing money for the purpose of saving for the future — a major investment, purchase, or retirement, perhaps.
Regardless of the objective, having a rural bank account encourages you to set aside money for yourself. In other words, you develop the good financial habit of "paying yourself first."
#4. A rural bank account protects you from impulse buying.
Would you want to have to go all the way to the bank and withdraw from your account… just to buy a new dress or pair of shoes? Most likely not! Since most rural banks issue passbooks for standard savings accounts, you have to go there personally to make a transaction.
So when you think about it, having a passbook account issued by a rural bank actually protects you from impulse buying. Besides, there's something about seeing your account balance on paper that encourages you to keep adding instead of subtracting, doesn't it?
#5. There is most likely a rural bank near you.
Rural banks have been around in the Philippines since the 1950s, earlier than most commercial banks, in fact. Most likely, your hometown has its own "rural bank," or the neighbouring municipality has one. Obviously, you would want to open an account with a bank that is near you or your place of work, so you can easily pop in during your free time!

#6. A rural bank account enables you to build up an emergency fund.
Since the rural bank is located near your residence or workplace, you can easily build up a fund for emergency purposes. You never know when you will need extra money for an emergency — be it for health, food, transportation, or other basic needs. So having an emergency fund in your rural bank account definitely comes in handy!
#7. Rural banks provide services in hard-to-reach areas.
Despite the country's rapid urbanization over the years, there are still plenty of hard-to-reach areas (mostly in the countryside) in the Philippines where commercial banks don't usually operate. This is where rural banks come in, providing financial products and services for people living in these areas.
#8. Rural banks support the local economy.
As mentioned earlier, rural banks are geared towards farmers, fisher folk, and small entrepreneurs. In other words, they extend support to the local economy, providing people with "agri" loans, small business capital, and other related services.
#9. Rural banks also offer additional services.
Just like commercial banks, many rural banks have been providing additional services to its clients in the form of SMS messaging services, mobile apps, and automated teller machines (ATMs). These services generally make banking faster and smoother for everyone!
#10. Rural banks are gradually adopting digital technology.
Slowly but surely, many rural banks are now moving into the "digital age," with some even adopting cloud-based systems for their products and services. Such technology enables them to manage daily operations faster and more efficiently — at par with most commercial banks.
These are just some of the reasons why you should consider heading to the nearest rural bank and opening an account. In any case, you can always inquire first about their rates, fees, and policies — to see if they fit your financial needs. You can also ask if they have additional services (e.g. ATMs, remittance services, etc.) that you may need in the future.
Finally, you can also ask family and friends who already have accounts with the rural bank for their opinion, before you make your decision. After all, banks are there to help us manage our finances better. And speaking of finances, have you made some good investments recently? Check out these 5 investments that we believe OFWs should consider making.