A video went viral showing a massive explosion in China. The person driving a vehicle took the footage of the scene and can be witnessed very up close. The blast was very destructive that and it destroyed a huge area in the building.
Also Read: [COVID-19 UPDATE] Where Are Filipinos Not Allowed to Travel?
With the current health crisis we are facing and also the recent explosion event in Lebanon, we experience yet another catastrophe. Many people are affected by these types of disasters. It does not help the current situation.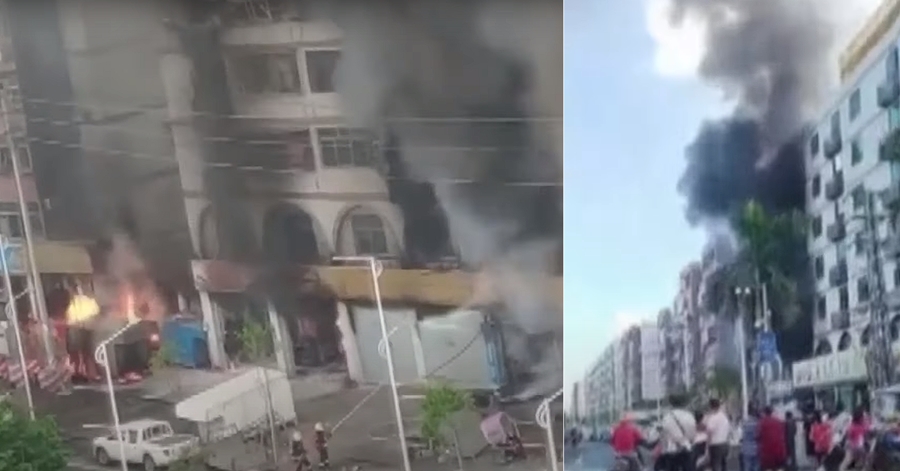 Cause of Explosion is being Identified by Officials
The driver who passed by the area saw the smoking fire from the building and took out his phone and started filming. We can clearly see the dangerous fire emerging from the building and within just a few seconds came a powerful blast.
Preliminary reports said that the cause of the explosion was due to gas. The incident occurred near a hotel in Zuhai City in Guangdong province. Many buildings and businesses were affected by the wreck. Authorities are identifying the reason for this destruction and are regulating a plan to prevent this from happening again.
According to the reports, there were three injuries and the victims were immediately sent to the hospital. Fortunately, the injured only received minor damages and are currently in good hands with the hospital.
Also Read: Is it Safe in China?
Firefighters have rushed to the scene and are preventing the spread of fire from the aftermath of the blast. It was believed that the fire started from a small shop in the building and escalated to a huge discharge.