For many OFWs, part of the goal in working overseas is to get the opportunity to travel the world. After all, "all work and no play" makes life, well – dull. And for those who get the opportunity to travel, this can also be seen as a good way of "investing" in oneself.
However, not everything goes exactly as planned. Though our intentions are good, sometimes, fate just puts a different kind of twist to our stories. And though it may be challenging not only for us, but also to our loved ones, the only option we are left with sometimes is to simply move on.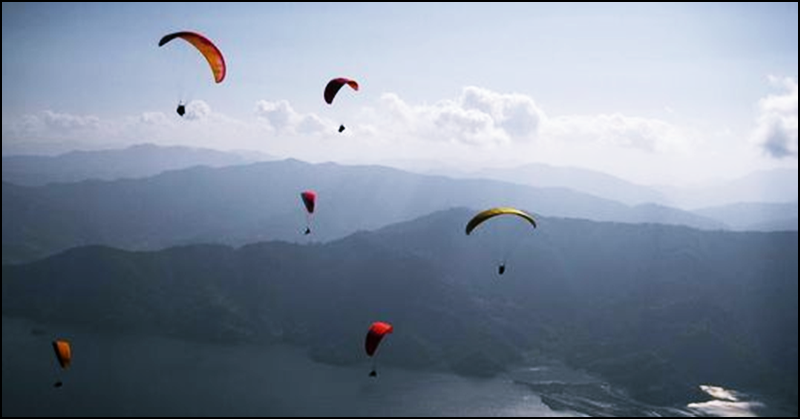 Saudi OFW Killed in Paragliding Accident in Georgia
Such is the case of an OFW who was involved in a paragliding accident in Georgia, which cost him his life, as shared in a report by the Asia Times.
The 38-year old Filipino nurse, Bryan Vale De Guzman, who had worked in Saudi Arabia for over a decade, was on his first vacation in Georgia with his friends when the unfortunate accident took place.
According to the official report by the Georgian Interior Ministry, De Guzman crashed on a rocky river after his paraglider malfunctioned. His paragliding partner, a citizen of Georgia, reportedly survived the incident.
Elsie De Guzman, the victim's mother, shared that their family is waiting for her son's remains to be brought home to the Philippines. She said he had called his family the night before the accident to tell them he was heading to Georgia.
Bryan Vale's family are still waiting for their loved one's remains to be repatriated, and are asking his friends, colleagues, and those who are connected to the deceased to offer prayers, extend information or donations to help bring back Bryan's remains in the Philippines.
Meanwhile, police in Georgia have not released any details of their investigation and are awaiting autopsy results. According to Georgia Online, a criminal case has been initiated under the article "causing death by negligence."
We offer our sincerest condolences and prayers to the family of the bereaved and share in the hope for our kababayan's remains to be repatriated as soon as possible, after due investigation is completed.
We would also like to share a gentle reminder to all vacationing OFWs to consider the safety of the activities that they would like to try out, especially when done overseas. Also, be sure to get travel insurance that would offer much help when unforeseen situations arise during your trip overseas.
ALSO READ: Young Filipino Couple Drowns While on Honeymoon in Maldives