Would you believe that someone who had no educational background on machines, drones, and air vehicles has created the world's smallest flying sports car? Well, believe it!
ALSO READ: Filipino Scholar Joins Russia's Elite Space Program
Meet Kyxz Mendiola, the 37-year old Filipino inventor of the ultra-light flying vehicle known as "Koncepto Millenya." According to a report by Gulf News, Mendiola had recently completed the first successful test flight of the "Koncepto Millenya," which flew 25 feet off the ground.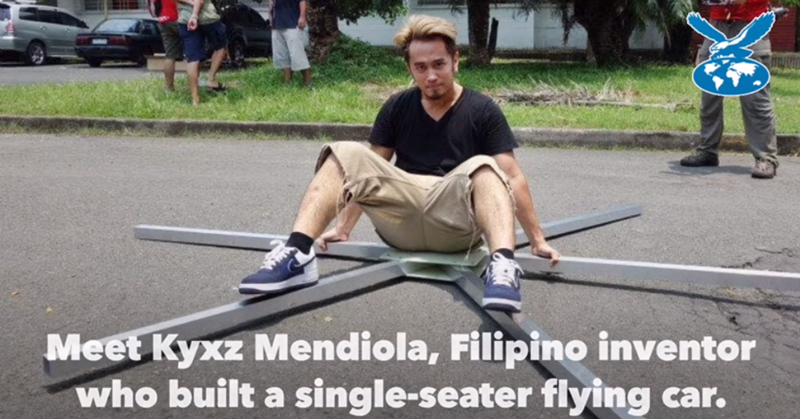 Meet Self-taught Pinoy Inventor who Developed a Flying Sports Car
Mendiola was among one of the founding members of the famous international dance crew, the Philippine AllStars. Mendiola made the leap from being a performer to a full-fledged inventor when he began working on his ideas to develop a prototype of his ambitious creation six (6) years ago.
Mendiola shared in an interview with Gulf News that everything started just from plain curiosity. He began building drones as a hobby since 2010. With no background on anything related to flying a machine of any size, Mendiola shared that he learned everything on his own with the help of the Internet.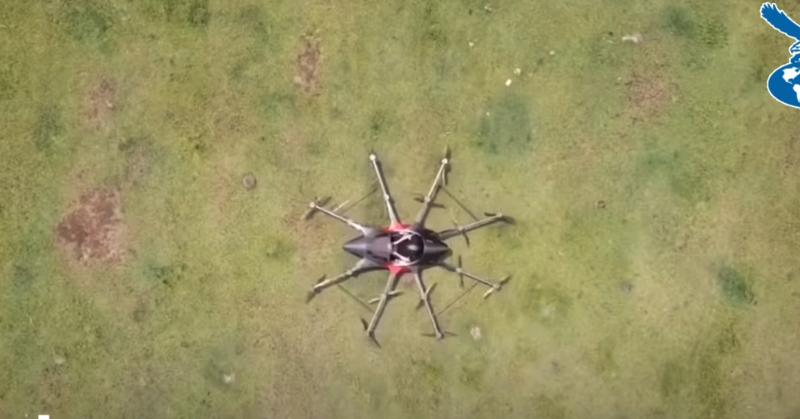 Starting Out His Journey
Back then, Mendiola had limited resources and had no means to support his passion, which eventually turned into an obsession, so he had to take on various freelance jobs such as film-making and teaching dance in order to save up to continue working on his drones.
The journey to finally creating the "drone of his dreams" wasn't brief and easy, as he had to spend long hours to get a complete grasp of the technology he had to learn from the very basics – not to mention this was in 2010 when there were scarce resources on this kind of technology. Mendiola shared that he must have created at least ten prototypes until finally "cracking the code" in 2016.
Challenges and Sacrifice, Accepted
With the challenge to create a compact and light-weight air craft strong enough to transport an adult individual, Mendiola was able to develop a prototype hover board in 2016 with a flying capacity of 50 kg.
Unfortunately, even he wasn't light enough to test out his own creation as he weighed 62 kg at the time, so Mendiola had to lose some weight – a sacrifice that had to be made in pursuit of his ambitions.
From a flying hover board, Mendiola was able to develop a (skeleton) flying car in 2017. Unfortunately, his creation did not attract a single investor. Despite this, he kept on working at his "brainchild" and was able to develop it into a flying sports car that has a higher flight altitude.
Mendiola shared, "About a month ago, I finally found an investor. A company called Star8 from Australia, based in the Philippines, came forward to support my design. They concentrate on all green, all electric vehicles. This was perfect for me."
Future Developments
With Mendiola's flying car now catching international attention, it won't be long before we see more of this flying cars taking over the transportation scene by as early as next year.
Mendiola also shared that the flying car is currently running on 16 motors, but it could still fly and land safely even with two motors down. This makes it particularly safe as it has more redundancy capabilities (the system's capacity to enhance its reliability, usually in the form of a back-up or fail-safe methods.)
As of now, the flying car can withstand rain but not storms. It is also dependable on windy and dusty weather conditions, but flight time will be affected.
Mendiola shared that the major area for improvement they are currently working on is increasing the vehicle's flight time from currently at 30 minutes on a full battery.
As for his target market, Mendiola is looking at Dubai, as the city has working plans to go fully autonomous in the near future, with the likes of the Evolo, Ehang, and the Scorpion Hoverbike that were already showcased in the city.
Kyxz Mendiola shares this piece of advice to all young and aspiring inventors: "Never give up. If you believe in your vision, it should be enough to fuel you all the way to success."
Congratulations on your achievement, Kyxz Mendiola! We are proud of what you have achieved in all the years of dedication and hard work you have put into your craft. We hope you continue to inspire more young Filipino inventors to follow their dreams and to create new solutions to real-world problems of our generation!
ALSO READ: 19 Year-Old Filipina Student Internationally Recognized for Inventing Revolutionary Air Conditioner