A migrant rights movement cautioned authorities regarding the possible consequences of the placement of the Philippine Overseas Employment Administration's (POEA) mandatory insurance policy to overseas Filipino workers (OFWs), citing that it will lead to the displacement of OFWs, according to a report by Business Mirror.
ALSO READ: Proposed OFW Dep't Contradicts President's Policy on Migration
According to United Filipinos in Hong Kong (Unifil-Migrante-HK) Chairman Dolores Balladares-Pelaez, the POEA Governing Board (GB) Resolution 4 may discourage foreign employers from hiring OFWs due to the additional fees that will be imposed.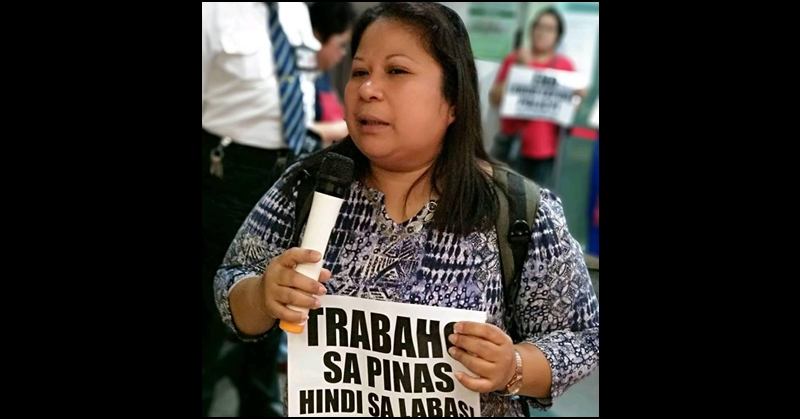 Migrant Group Rejects Implementation of POEA's Mandatory Insurance Policy
GB 4 was issued by the POEA back in September in its efforts to amend its 2016 provisions. The new policy requires principals to pay for the insurance coverage of both new OFWs and rehires from their selected insurance providers.
Pelaez shared that for employers in Hong Kong, this would mean an additional USD 144, which roughly amounts to HKD 1,200 just for the insurance fee.
With the new mandatory insurance order in place, employers will have to shell out more than what they are already obliged to cover. This would inadvertently cause friction between the employer and worker, Pelaez explained. She also mentioned that with the addition of the insurance fee, domestic workers might even lose their jobs ultimately.
Hong Kong is among one of the top employment destinations for Filipino household service workers (HSWs). With this in mind, Pelaez for her part said that that the Unifil-Migrante-HK will not accept the implementation of the new policy, even calling the move as "another money-making scheme" of the government.
She further explained that their group will do whatever it can to block the new policy from pushing through. "We will continue to fight until the mandatory insurance is scrapped," Pelaez announced.
Under the new policy, OFWs are required to submit a certificate of insurance before they can be documented by the POEA. The new policy also stipulates that principals who will require payment for the insurance premium from OFWs will face sanctions from the POEA.
Prior to the amendment of policies, recruitment agencies were made to pay for the insurance coverage of OFWs.
To this, Pelaez expressed her doubt regarding the POEA's ability to carry out the new policy since there is no concrete mechanism for employers to ensure payment of insurance premiums for OFWs.
At present, the POEA is still working on the implementing rules and regulations (IRR) in consultation with its stakeholders prior to the implementation of GB 4, according to POEA Administrator Bernard B. Olalia.
ALSO READ: Foreign Domestic Workers in Hong Kong Get 2.5% Wage Hike