With the way current trends in the global labour market move, aside from countries such as Japan, China, and Israel, a number of European countries, including Croatia and Slovakia, have expressed their willingness to outsource foreign labourers – some 1,600 Filipinos — to fill in labour gaps across various sectors.
Also Read: Salary and Things to Know about Working in Croatia
As per Philippine Association of Service Exporters, Inc. (PASEI) president Elsa Villa, there is scarcity in manpower in the aforementioned countries, primarily due to their small population.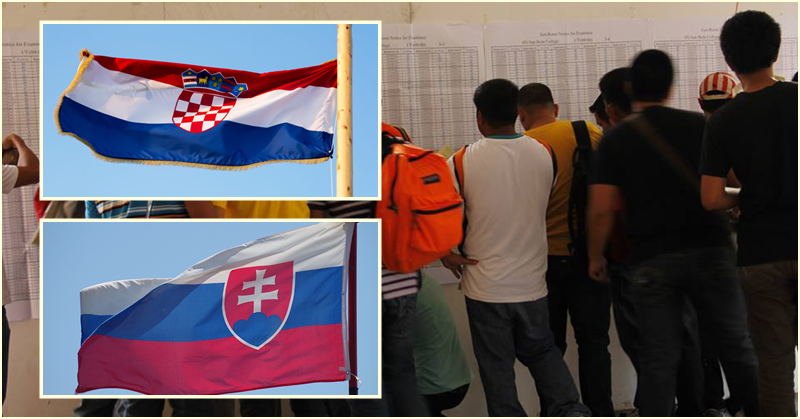 1,600 Jobs in Store for OFWs in Croatia, Slovakia – PASEI
Croatia and Slovakia's economies both heavily depend on their tourism sector, thus, more workers in the hospitality industry are needed, according to a report by ABS CBN News.
According to PASEI, Croatia requires 1,000 workers, whereas Slovakia needs 600 workers. Both countries will offer a starting pay of USD 800 (PHP 41,908) up to USD 1,000 (PHP 52,385) per month. Furthermore, there is overtime pay for the extra work hours workers put in.
Regarding this development, the Philippine Overseas Employment Administration (POEA) shared that while there is no existing bilateral labour agreement between the Philippines and EU countries involved, deployment of OFWs are sanctioned, as long as employers undergo legal processes that apply.
The agency reminded aspiring applicants to always check job orders posted by the POEA, to avoid becoming victims of scammers and illegal recruiters.
There are available training courses offered by the Technical Education and Skills Development Authority (TESDA) related to job openings offered in most countries overseas. Other than the world-class training, the national certification of TESDA is widely recognized by employers both locally and abroad.
In preparation for possible job opportunities abroad, it's a good start to invest in your profitable skills through programs offered by TESDA. The agency has partnered with the Department of Foreign Affairs (DFA) and launched its online training program, which aims to extend its services to every Filipino looking for jobs locally and abroad.