A 36-year-old OFW financial analyst in Slovakia, Henry John Serafica Acorda, was kicked in the head after he defended his female friends from being harassed by two men, says the Philippine Department of Foreign Affairs (DFA). He suffered a heavy blow and died after five days while in the hospital.
According to reports, Henry was coming out of a pizza place along Obchodna Street with a female companion when he saw Hiraj Hossu, 28, harassing one of his other female friends. Henry defended the girl, causing Hiraj to turn to him and knock him to the ground before kicking him violently in the head. The CCTV later showed that even after Henry had already lost consciousness, Hiraj had kept punching and kicking at him. The assault was stopped by a passing group, who attended to Henry and confronted Hiraj.
WARNING: Graphic Video:
Slovakia: Henry John Serafica Acorda Dies after defending Companions from Harassment
The footage also showed the suspect placing his right foot on Henry's chest, then taking out his mobile phone and taking a photo or video of the incident. Days later, Henry was declared dead at the University Hospital Ruźjnov after sustaining fatal injuries from the attack.
The Philippine Foreign Affairs Department has extended assistance to Henry's family, when they flew to Slovakia to take care of him. He died before they arrived and upon his death, the agency assisted with the repatriation of his remains. Philippine Foreign Secretary Alan Peter Cayetano has also promised the family of the deceased that justice will be brought to those responsible.
NEWS Footage:
"We mourn the loss of another of our own who, by all accounts, is a hero who came to the rescue of the defenseless in a land that is not even his," he added.
The Philippine consulate has also extended their condolences to the relatives of the deceased, promising justice against the suspect. The incident has also sparked outrage among expats that led to organization of protest gatherings. Even Vienna Prime Minister Peter Pelligrini, has denounced the killing, tagging the incident as a "bad signal" for their society.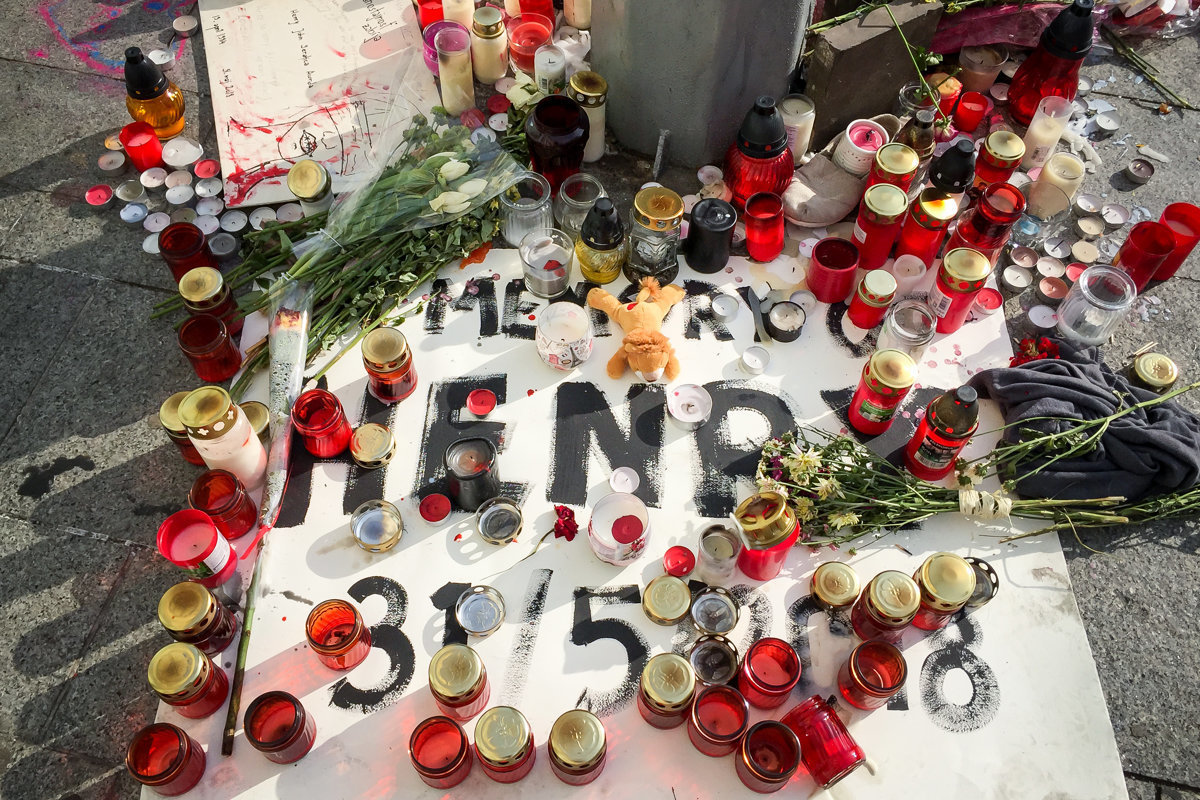 "I hope we will not witness a situation where there will be no effective ruling one year from now," Pellegrini had said, promptly adding that justice must be served and the attacker must be condemned and put into prison soon.
As of press time, Ambassador Ma. Cleofe Natividad said that Hiraj Hossu is already under police custody and has been charged with manslaughter.
Meanwhile, Henry's remains was brought home by his mother and two siblings, aboard a Slovak government plane. They were accompanied by Ambassador Natividad and a representative from Slovak Ministry of Interior.
Here's the statement from DFA: