Starting October 14, 2021, fully vaccinated individuals will no longer have to go through a facility-based quarantine to avoid the spread of the coronavirus disease in their communities. Take note that these rules currently apply to passengers traveling from Green List countries.
Also Read: How to Register in One Health Pass Philippines Online
After arriving from the Philippine airports these travelers will still be required to self-monitor for symptoms in the said period.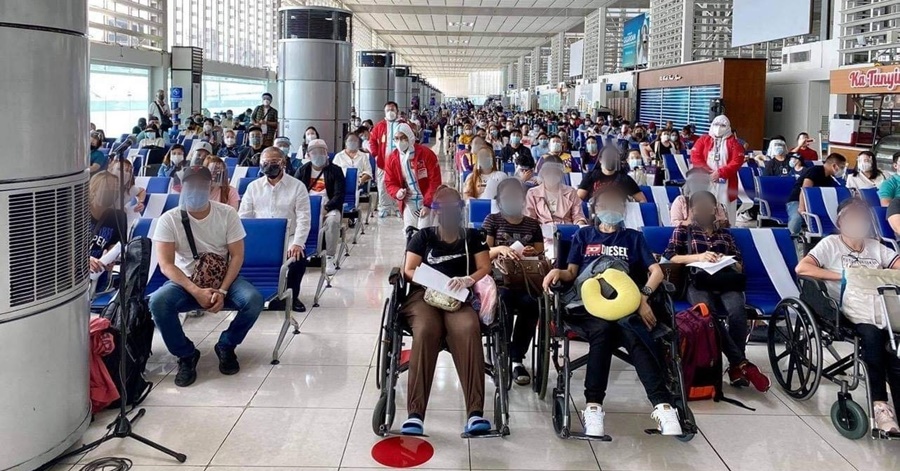 PH Lifts Quarantine Requirement for Fully Vaccinated Travellers
These rules only apply to countries on the Green List of the Inter-Agency Task Force (IATF) for the Management of Emerging Infectious Diseases, the Philippine News Agency said.Harry Roque Jr., the presidential spokesperson, noted that these will only take effect for a day since the "Green List" is still up for review on October 15.
For fully vaccinated foreigners, a negative reverse transcription-polymerase chain reaction (RT-PCR) test is required 72 hours prior to departure from their place of origin.
Fully vaccinated Filipinos returning from countries of origin have two options when it comes to avoiding quarantine: submit a negative RT-PCR test before they leave or get quarantined upon arrival until a negative result is secured.
Vaccine-less minors are required to follow quarantine protocols when accompanied by their vaccinated parents or guardians.
Filipinos who traveled to the Philippines or were infected with the flu while abroad may present their vaccinations certificates (either their VaxCertPH digital vaccination certificate, International Certificate of Vaccination, or Prophylaxis (ICV) issued by the Bureau of Quarantine or World Health Organization) and other documents to their family members and employers.
This applies to both local and foreign nationals who were vaccinated in the Philippines.
While Health Secretary Francisco Duque III said he did not endorse the new rules on drugs due to his absence during the meeting of the Intergovernmental Agency on Drugs, Roque noted that many of the Cabinet members were not present at the Talk to the People event held in Davao City due to their busy schedule.
"But Dr. Edsel Salvaña was in the meeting and he was the one who manifested that the risk of Covid transmission is minimal in 'Green List' countries," Roque said. Other DOH officials who were present in the meeting were Undersecretary Maria Rosario Vergeire and Epidemiology Bureau Director Alethea de Guzman," Duque added.
Countries Currently in the Green List:
Some of the countries included in the "Green List" are those with low cases of Covid-19.
American Samoa, Burkina Faso, Cameroon, Cayman Islands, Chad, China (mainland), Comoros, Republic of the Congo, Djibouti, Falkland Islands (Malvinas), Hungary, Madagascar, Mali, Federated States of Micronesia, Montserrat, New Zealand, Niger, Northern Mariana Islands, Palau, Poland, Saba (Special Municipality of the Kingdom of Netherlands), Saint Pierre, Sierra Leone, Sint Eustatius, Taiwan, Algeria, Bhutan, Cook Islands, Eritrea, Kiribati, Marshall Islands, Nauru, Nicaragua, Niue, North Korea, Saint Helena, Samoa, Solomon Islands, Sudan, Syria, Tajikistan, Tanzania, Tokelau, Tonga, Turkmenistan, Tuvalu, Vanuatu, Uzbekistan, and Yemen.
He noted that the US is in the Yellow List, which includes various countries with moderate risk characteristics.
READ NEXT: Here's What You Need to Know About the International Certificate of Vaccination (ICV) or "Yellow Card"